Best Nightwear Brands in Pakistan.
Aug 30,2023
Are you looking for comfortable and cozy sleepwear? The scratchy pyjamas are getting uncomfortable for you.
We are here to guide you with the best nightwear brands in Pakistan that prioritize comfort, style, luxury and affordability. So, let us begin.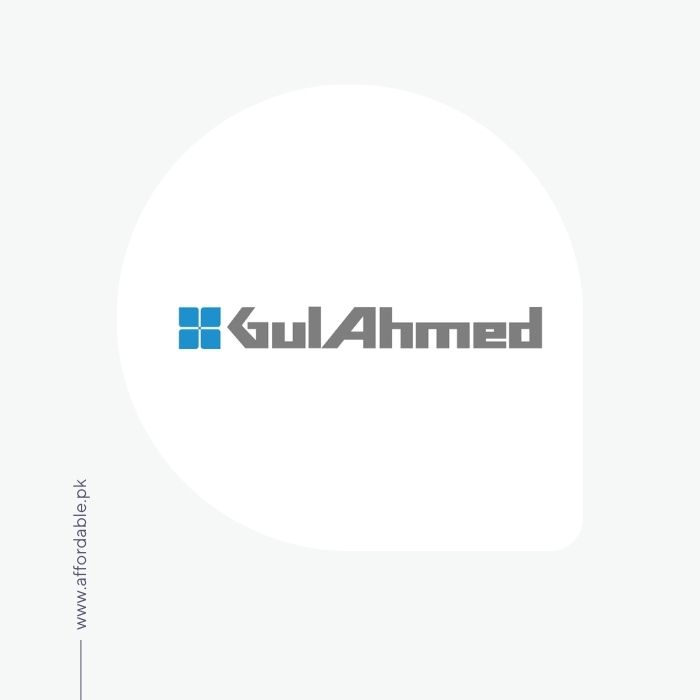 Gul Ahmed
One of the most trusted and best nightwear brands in Pakistan is Gul Ahmed. Founded in 1951, Gul Ahmed has gained a renowned name in the world of fashion. Their captivating range of nightwear that combines comfort, style, and luxury is always top-selling. Women's options in the Gul Ahmed sleepwear line include pyjama sets, nightgowns, sleep shirts, and loungewear.
The best feature that makes Gul Ahmed on the list of top sleepwear brands in Pakistan is the use of the finest fabrics. An individual desires to have sleepwear that is cozy, and he/she can sleep peacefully. Gul Ahmed understands this requirement of the audience and provides delicate nightgowns that are a captivating blend of softness and sophistication.
Their designs vary from classic to trendy outfits that cater to different modes and tastes of people. Because of their fine fabrics, it is guaranteed that they are durable and comfy.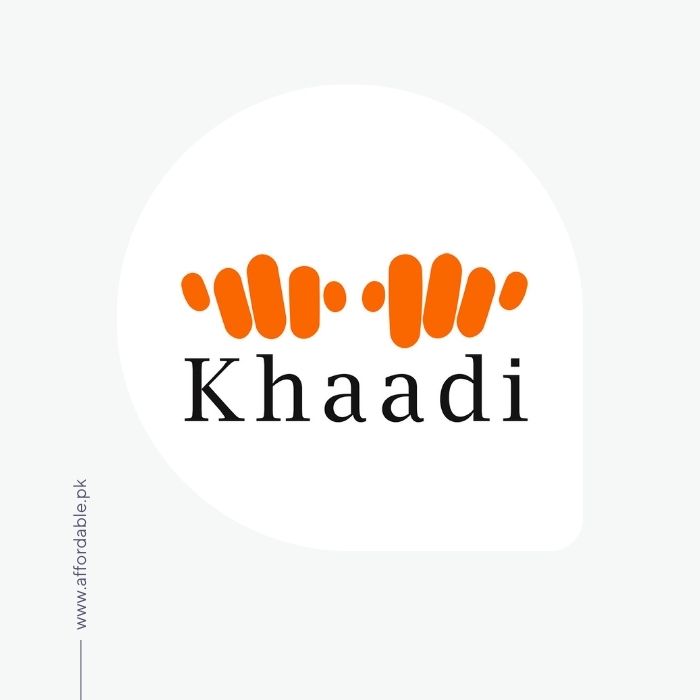 Khaadi
When it comes to choosing the best nightwear brands in Pakistan, Khaadi is a prominent player. Established in 1998, Khaadi has become a top clothing brand in Pakistan because of its elegance and unique designs. It brings the same level of charm and print when it came to sleepwear as well.
From cozy pyjama sets to relaxing nightgowns, each sleepwear is designed to provide the ultimate comfort and leisure. Their high attention to incorporating charming prints, embroidery, dynamic colours, and lace detailing makes them on the list of best nightwear brands in Pakistan.
The critical aspect that set Khaadi different from its competitors is its uniquely designed sleepwear. The designs showcase a magnificent combination of traditional and contemporary ideas that enhance the aesthetics of the clothes. If you are searching for comfortable as well as designed sleepwear, Khaadi is the best option for you.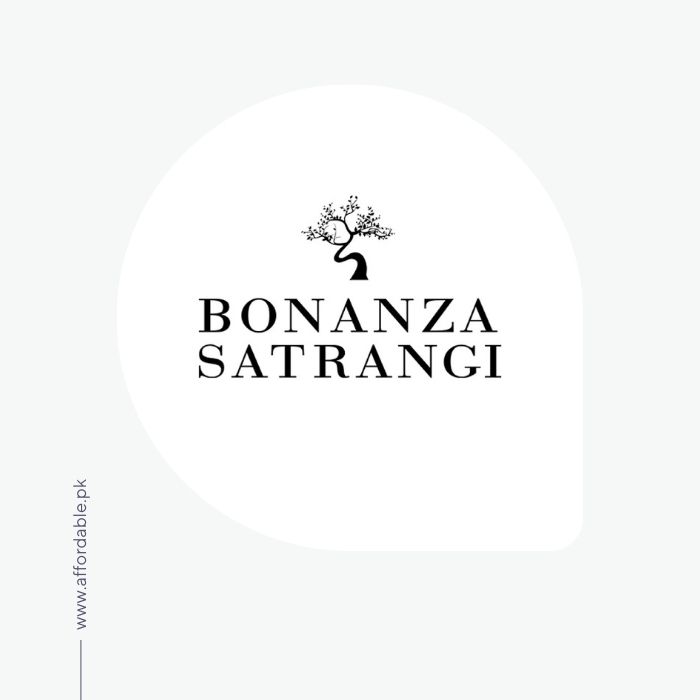 Bonanza Satrangi
Bonanza Satrangi is one of the best sleepwear brands in Pakistan. They were founded in 1976. Their high-quality clothes came up with an affordable price that make them very popular among Pakistani people.
Bonanza Satrangi's sleepwear collection is just remarkable. With a captivating blend of comfort, style, and high-quality fabrics, their sleepwear is always out of stock.
Their charming pyjama sets and graceful nightgowns offer a cozy and relaxing sleeping experience. Making it into the list of best nightwear brands in Pakistan, Bonanza Satrangi has always been working on meeting customer requirements and staying updated.
J. Junaid Jamshed
One of those night suit brands in Pakistan that sets the trend is J. Junaid Jamshed. Always evolving and working on releasing new designs make them one of the renowned sleepwear brands in Pakistan. J. was founded in 2004 with a focus on traditional shalwar kameez clothing. But with time, it started distributing other clothing categories as well that were also very popular.
This brand understands the importance of a proper fit in sleepwear. These night wears came in a variety of sizes that fulfill the customer's requirements and body shape. With respect to the weather conditions, J. provides sleepwear that ensures you have a comfortable sleeping experience.
J. Junaid Jamshed pays close attention to tiny details in their sleepwear designs. You might see satin edges, lace touches, or fancy buttons that make the clothes more elegant.
Alkaram Studio
Established in 2011, Alkaram Studio has gained popularity in very less time. Their commitment and consistency have taken them to the list of top night suit brands in Pakistan.
Alkaram Studio offers a very cozy and stylish collection of sleepwear. They are known for designing comfortable sleepwear. Their selection of high-quality fabrics makes them on the list of best night suit brands in Pakistan.
Alkaram Studio provides a very versatile collection of sleepwear. From cute pyjama sets to elegant nightgowns, they cater to every individual requirement, whether for him or her. The brand's attention to quality and detail is evident in the delicate trims, soothing colours, and charming patterns.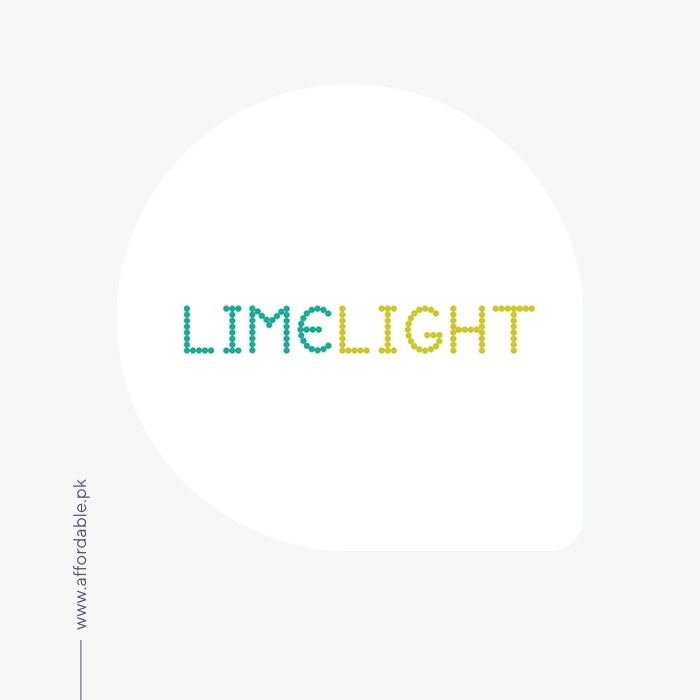 Limelight
Limelight is among the top nightwear brands in Pakistan. Founded in 2010, the limelight has been providing a captivating blend of comfort and luxury in its clothing fashion.
Limelight is famous for its exquisite designs that are very favourite among people. Their manufactured nightwear offers comfort with luxury. Their design team is always working on new ideas that assist them in providing such a wide range of glamorous nightwear.
Furthermore, their lacework and charming prints add a touch of elegance and elevate your sleeping experience. It offers nightwear that provides a feminine look which makes it very famous among people.

Nishat Linen
Nishat Linen started in 1992 with an extensive variety of clothes. If you are looking for affordable sleepwear brands in Pakistan, Nishat Linen is the best option. Their experience in the clothing industry can provide you with the nightwear you want.
The premium features that Nishat Linen offers are trendy designs, elegant stitching, and high-quality materials. In addition to design and comfort, they also prioritize the resilience of sleepwear.
Nishat Linen manufactured sleepwear is durable and retains its softness and shape even after washings. They offer a wide range of sleepwear that can cater to multiple preferences. Fashionable and sophisticated nightwear suits are always top-selling because of their price, comfort, and style.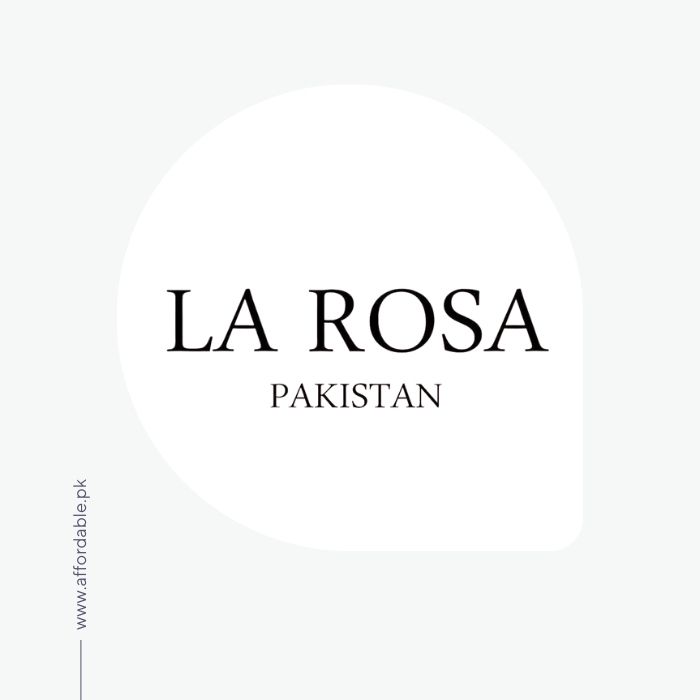 La Rosa Pakistan
This company embarked on its journey of redefining sleepwear in 2015. If you are looking for an elegant touch of feminine sleepwear, La Rosa Pakistan can help you with this preference.
La Rosa's sleepwear collection showcases an exquisite blend of style and relaxation, catering to the modern individual's diverse preferences. Their team is renowned for understanding customer demands and releasing the respective product. That's why, their sleepwear is always out of stock.
The aspect that makes La Rosa Pakistan in the category of best nightwear brands in Pakistan is their testament to unwavering dedication.  La Rosa Pakistan's journey, which began with a vision in 2015, has blossomed into a prominent symbol of elegance and comfort in the realm of nightwear.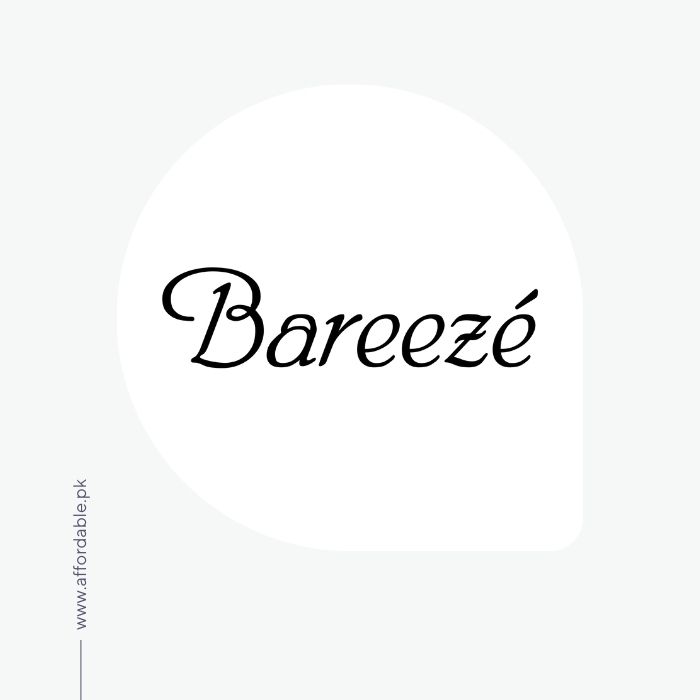 Bareeze
Once in a while, everyone has been captivated and appealed to by the charming clothing collection of Bareeze. With an experience of over 38 years, bareeze has become a household name cherished for its commitment to preserving cultural aesthetics while embracing modern ideas.
Bareeze nightwears are synonymous with sophistication and craftsmanship. Their designs vary from local ideas to global trends. From luxurious wear to everyday casuals, their collections offer a diverse range of options for both men and women.
Over the years, Bareeze has gained a massive name among the nightwear brands in Pakistan. They have consistently delivered timeless elegance. The brand's commitment to excellence is evident in every stitch and thread, reflecting a deep respect for traditional artistry.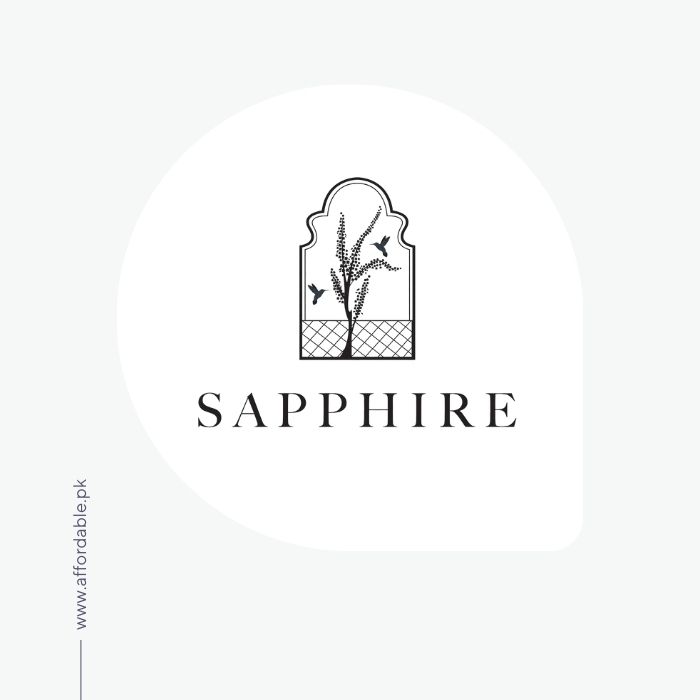 Sapphire
One of the sleepwear brands in Pakistan that we love to wear is Sapphire which was founded in 2014. With their non-identical collection of simple and modern designs, they have made a mark in just a few years.
Sapphire women's sleepwear has captured the hearts of countless women with its texture and design. Their simple sleepwear is popular but their stylish nightwear options for fashion enthusiasts are just phenomenal.  Their commitment to innovation is evident in their use of premium fabrics, captivating prints, and intricate details that add a touch of elegance to each piece.
Additionally, sapphire has redefined nighttime luxury with its outfits. Their soft fabrics and thoughtful designs provide comfort with luxury. From cozy pajama sets to sophisticated nightgowns, Sapphire brings a touch of sophistication to bedtime relaxation.
Importance of Quality Sleepwear
Are you wondering why I should purchase quality sleepwear? Here is the answer to this:
Enhance mental health - Get Quality Sleep
In this competitive world, people get stressed and frustrated because of work pressure. Quality sleep is very significant in this regard. One of the aspects that greatly impacts the quality of sleep is the kind of nightwear you choose.
If you are sleeping in cozy and comfortable nightwear, we can assure you that you will be having a quality sleep without interruptions. Gone are the days when nightwear was merely functional; today, it's a reflection of your personal style and comfort. So, their quality sleepwear contributes to quality sleep that removes mental stress ultimately.
Categories of Nightwear
Are you exploring nightwear and the best sleepwear brands in Pakistan, we have mentioned some of the categories of nightwear in the following points:
Silk Nightwear
These types of nightwear came in the category of luxurious comfort. Nearly, every clothing brand in Pakistan offers silk nightwear that ranges from silk pyjama sets to silk nightgowns. They are known for adding a touch of luxury and royalty to your personality. The smooth and delicate fabric enhances comfort and promotes a good night's sleep.
Cotton Nightwear
Most commonly used are the cotton nightwear that has timeless and provides a cozy sleeping experience. These are simple yet elegant. These cotton pajamas are perfect for all seasons, keeping you comfortable on warm summer nights and cozy during the winter chill. Their designs keep on changing with time. Brands are moving towards offering trendy designs for cotton nightwear that are both stylish and affordable.
Specialized Wedding Collections
The exquisite collection that features lace, satin, and intricate embroidery ensures that you look stunning. As your wedding night deserves something special and specialized wedding collections can provide you with this elegance.
Eco-Friendly Fabrics
Nowadays, brands are moving towards environment-friendly practices to reduce the impact on the environment. Fabrics like organic cotton and bamboo blends are becoming very common in the manufacturing of nightwear. These are the best fit for environmentally conscious sleepers. These brands are committed to providing comfortable nightwear while minimizing their environmental impact.
Men's Nightwear
Quality sleep is also very fundamental for men as well. Comfortable and cozy nightwear for him can provide a pleasant sleeping experience. From classic pajama sets to modern loungewear, men's nightwear offer comfort and style for men of all ages.
Kid's nightwear
Kids also deserve a good night's sleep. Most of the kids that didn't sleep well is because of uncomfortable and stretchy sleepwear. Cozy and comfortable sleepwear is also essential for kids as well. From cute animal prints to superhero themes, these kids nightwear make bedtime exciting for kids and parents alike.
To make your market search easier and to purchase nightwear conveniently, affordable.pk assist you. Affordable.pk is an online shop where you can browse unlimited products and purchase them at discounted deals. If you want to purchase nightwear, affordable. pk is the best platform for you today.
Embracing Pakistani Culture
Over the years, nightwear in Pakistan has evolved from basic sleep attire to a fashion statement. Best nightwear brands in Pakistan are also focusing on this aspect of clothing. These night suit brands in Pakistan are prioritizing comfort as well as style, catering to diverse tastes and preferences.
If you want to embrace your Pakistani heritage even in your nightwear, brands fuse traditional designs with modern comfort. Brands celebrate the rich cultural diversity of Pakistan in their sleepwear collections.
You can also have modern nightwear. Such nightwears are versatile enough to be worn beyond the bedroom. Pair a silk camisole with jeans for a smart daytime look or layer a cozy cotton robe over your loungewear for a stylish twist.
The key feature to consider Before Purchasing any Nightwear
If you are going out for the best night suit brands in Pakistan to purchase nightwear, here are some key features that you should consider beforehand:
Consider the fabric and style of the nightwear.

Opt for high-quality fabrics that feel good against your skin and styles. The material should be such that it should be comfortable and cozy. Look out for the weather conditions as well.
 Evaluate your budget and preferences.

Choose the nightwear that falls within your budget. For having a quality sleeping experience, consider your own preferences while choosing the nightwear.
Look for nightwear that is long-lasting.

To ensure the longevity of your nightwear, follow upkeep instructions carefully. Gentle machine wash or hand wash in cold water and avoid using harsh detergents or fabric softeners that can damage delicate fabrics.
Conclusion
Every human being needs quality sleep for mental well-being. In this regard, choosing the right nightwear is very critical. With the diverse range of nightwear brands available in Pakistan, you can find the perfect balance of comfort, style, and affordability for your nighttime wardrobe. So, purchase nightwear that suits your preferences and get quality sleep time.