Best Skin Polisher In Pakistan Complete Guide.
Jan 05,2023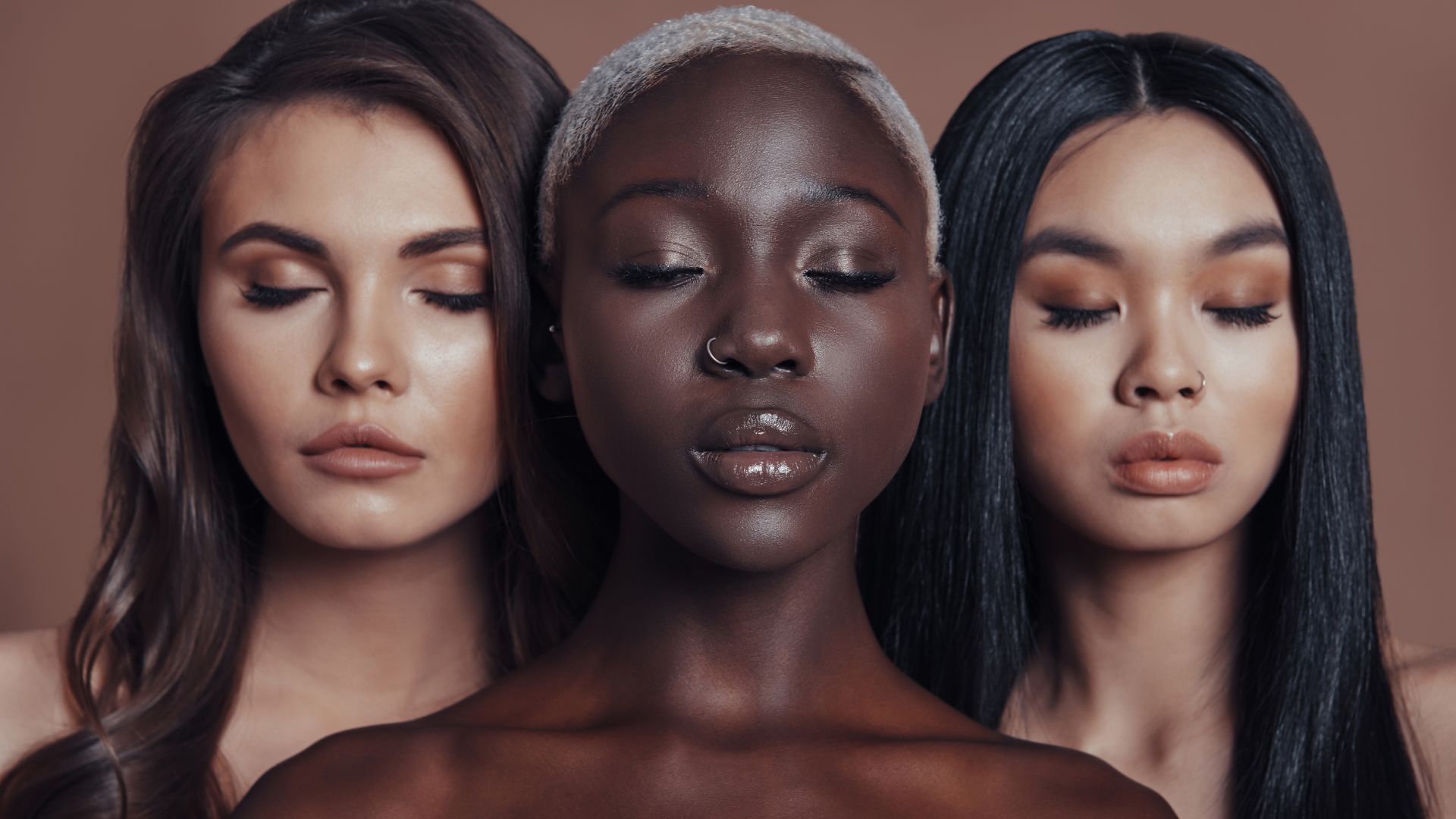 Are you looking for the best skin polisher in Pakistan? If so, you've come to the right place! In this blog post, we'll be exploring the different types of skin polishers available in Pakistan, as well as providing advice on how to choose the right one for your skin type. We'll also be looking at some of the top-rated skin polishers currently on the market in Pakistan, so you can make an informed decision when it comes to finding the right product for your needs. So, let's get started and find out all about the best skin polishers in Pakistan!
What is a Skin Polisher?
A skin polisher is a product that helps to exfoliate, smooth, and refine the texture of your skin. It can be used to remove dead skin cells, unclog pores, and reduce the appearance of fine lines and wrinkles. Skin polishers are typically formulated with natural exfoliating ingredients like lactic acid, glycolic acid, and enzymes to help remove the buildup of dirt and oil. These ingredients also help to gently buff away dullness and improve the overall look and feel of your skin. Skin polishers are typically applied with a cotton pad or an applicator, depending on the product you are using. After the polishing process is complete, you will usually be left with soft, smooth, and glowing skin. Skin polishing products can be found in many different forms, such as gels, creams, lotions, masks, and more.
How to Use a Skin Polisher?
Using a skin polisher is easy and can help keep your skin looking its best. Here are some tips on how to use a skin polisher:
Clean your skin thoroughly before using the polisher. This helps to remove any excess oils and dirt so that the polisher can work more effectively.
Apply a small amount of your chosen skin polisher to your fingertips or onto a cotton pad. Gently massage the product into your skin in a circular motion for around one minute.
Rinse the product off with lukewarm water and pat your skin dry.
Finish by applying a moisturizer to your skin to help lock in moisture.
When using a skin polisher, it's important to be gentle and not scrub too hard, as this can damage your skin. It's also important to use the product only as often as recommended, usually two or three times a week, to ensure that your skin doesn't become over-exfoliated or irritated.
The Skin Polish Benefits
Using a skin polisher offers several benefits that can help improve the overall health and appearance of your skin. A skin polisher is designed to remove dead skin cells and impurities from the surface of your skin, revealing a softer, smoother, and brighter complexion.
One of the skin polish benefits is that a skin polisher can also help to reduce the appearance of fine lines and wrinkles. The exfoliating action of a skin polisher helps to smooth out the skin's surface, making it look and feel more youthful. Additionally, the polishing process can help to even out any discoloration in the skin, helping to restore an even tone and texture.
Regular use of a polisher for skin can also help minimize pores, reduce acne and other blemishes, and improve the overall texture of your skin. Furthermore, using a skin polisher helps to increase blood circulation, which can nourish and hydrate your skin, leading to a healthier complexion.
Finally, using a skin polisher can help improve the effectiveness of any other skincare products you may be using. By removing any dead skin cells or impurities from the surface of your skin, you allow your skincare products to penetrate deeper into the skin and deliver their full benefits.
All in all, using a skin polisher can help you achieve healthier, brighter, and younger-looking skin with regular use.
How to Choose the Best Skin Polish for you?
Choosing the right skin polisher for your needs is important. There are many different types of skin polishers available on the market, so it's important to know what you need and which one is right for you.
When deciding on the best skin polish, there are several factors to consider. Firstly, you should think about the type of skin you have and the type of ingredients in the product. It is important to choose a product with natural ingredients that won't irritate your skin or cause any adverse reactions.
Another factor to consider is the texture of the product. Some skin polishers are gritty, while others are creamier. If you have sensitive skin, then a cream-based product is probably a better option for you. You should also check the instructions for use on the packaging to make sure you're using it correctly.
Finally, you should look at the price of the product. Skin polishers can range from very affordable to quite expensive, depending on the brand and type of product you purchase. It's important to find a product that fits within your budget and still meets your skincare needs.
By considering all of these factors, you can be sure to find a skin polisher that will work best for you. With so many options on the market, you're sure to find a product that will give you beautiful, glowing skin.
The Best Skin Polish Products in Pakistan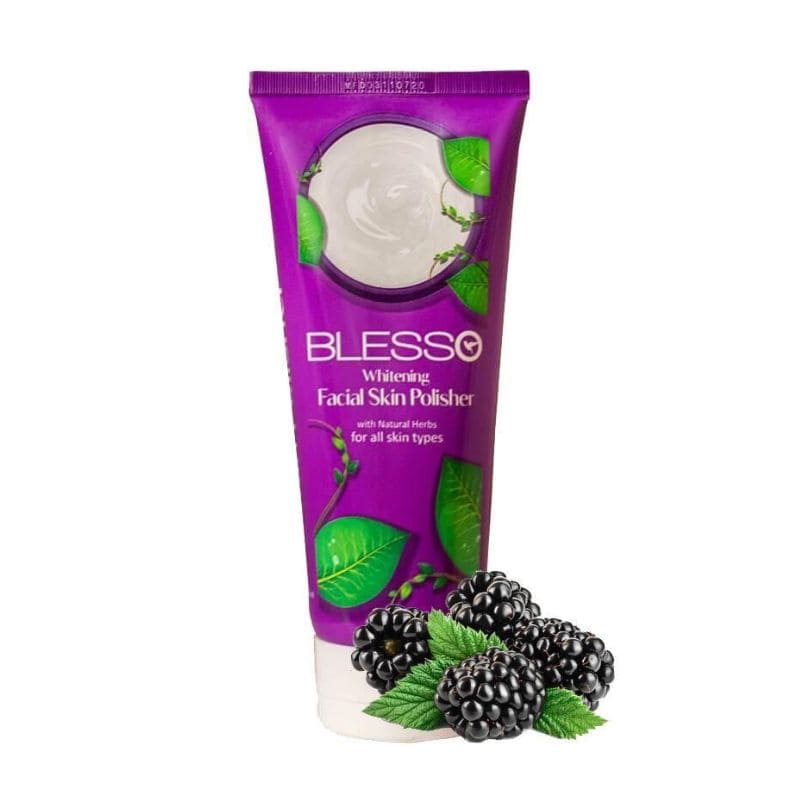 Blesso Whitening Facial Skin Polisher
Blesso Cosmetics is an international corporation with operations in Asia, Europe, and the Middle East. It is a truly customer-oriented brand that incorporates synergy into its services. It also has a diverse product line that includes more than 50 skin care products. The washing tubes are the most well-known.Blesso Whitening Facial Skin Polish products refine, polish, and enhance the skin. Mulberry extracts, which are specially designed with natural aloe vera extracts that make skin smooth and healthy, act as a whitening agent and result in a fair complexion. Lactolan is included, which helps replenish moisture while improving skin firmness. Rose extract cleanses the skin gently and makes it seem younger and healthier.
A special composition prevents blackheads, tones the skin, calms the pores, and gently removes dead skin cells. Natural extracts refresh, nourish, and lighten the skin to reveal a radiant, cheerier, and fairer complexion. Excellent for routine facials.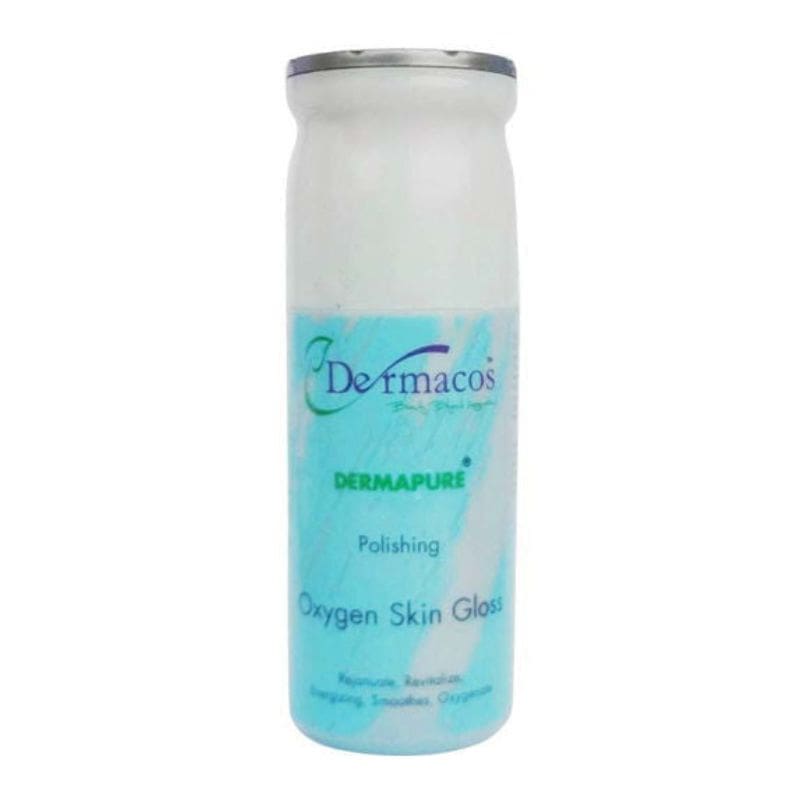 Dermacos Dermapure Polishing Oxygen Skin Gloss
Professional skincare products of the best quality are produced by Dermacos Laboratories International, a UK-based manufacturer and distributor offering a variety of cosmetics to enhance your beauty as well as high-quality skin care items. Skincare products from Dermacos are the best skin polish that are supplemented with premium botanical ingredients sourced on a global basis as opposed to being made with petroleum-based substances, thickeners, emulsifiers, synthetic solvents, artificial colours, or scents. These products are the best choice for sensitive skin because of their purity.
Dr Derma Whitening Skin Polish
Dr. Derma is a well-known skin care brand. Along with a variety of skin care products, its best-selling item is Dr. Derma Whitening Cream Bleach with Fruits Extracts, which is a one-of-a-kind multi-action preparation. It mixes your facial hair into your complexion evenly, and the fruit extracts give your skin a natural glow. All skin types are suitable. This product is especially beneficial for blemished and blemish-prone skin.Overall, the brand is doing well in the local market.Exfoliates gently to reveal softer, smoother skin.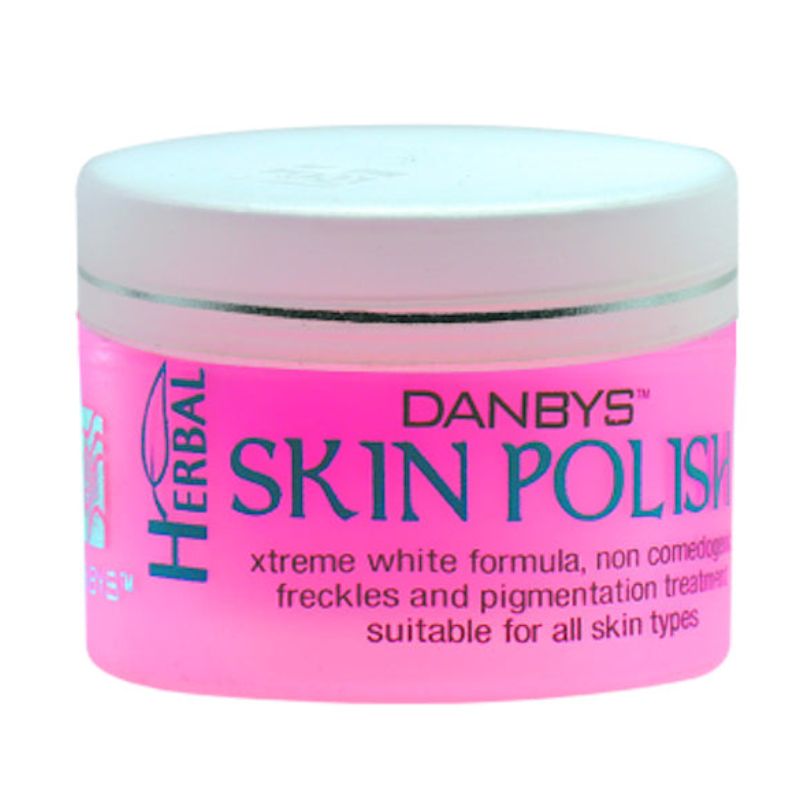 Danbys Herbal Skin Polish
Danbys is a globally recognised brand created in the UK by Danybys Herbal Skin Care International. Danbys is renowned for producing high-quality goods. Its product line comprises a variety of cosmetics and skin care items as well as hair treatments. Natural skin cell growth is sparked by herbal skin polish cream. Age spots, fine lines, and wrinkles appear less prominent. Reduces freckles and pigmentation while reducing pore size. eliminates whiteheads or blackheads, as well as acne scars. Slough out dead skin cells and stimulate skin regeneration. creates a fair complexion by balancing your skin tone.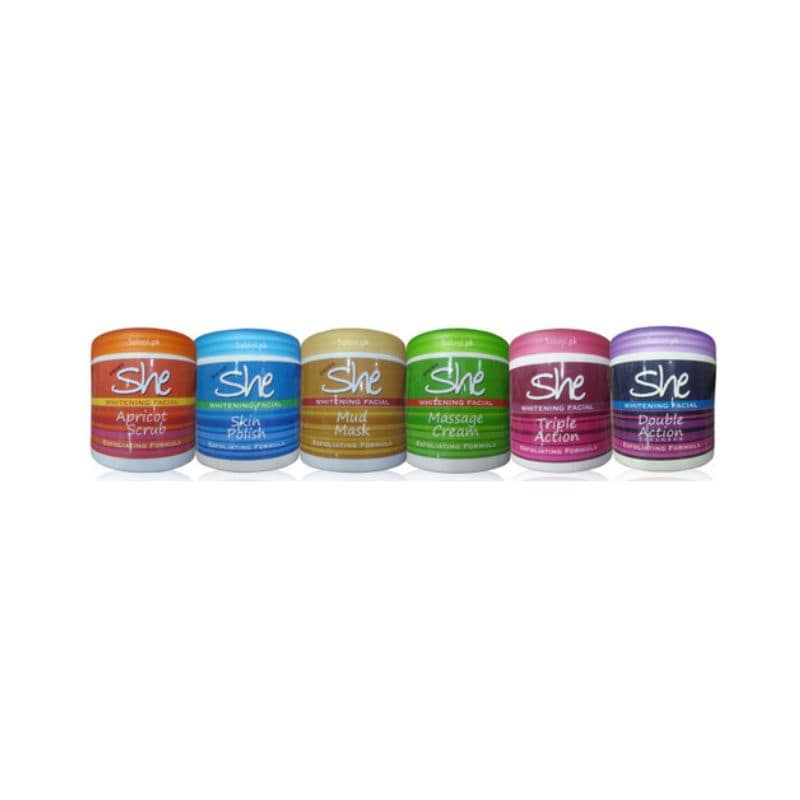 Swiss She Whitening Facial Skin Polish
A revolutionary skin renewal cream for the face, neck, and décolletage.A physician-developed therapy system was created using a microdermabrasion system. Helps gently remove dead skin cells to improve skin texture. stimulates the natural growth of new, healthier cells. Minimizes the appearance of fine lines, wrinkles, and skin discoloration. Banishes blackheads, whiteheads, and acne scars. Balances oily skin and clears acne while shrinking pores. Skin appears suppler, sleeker, even-toned, & younger-looking.
Golden Pearl Skin Polishing Sachet Kit
To keep your skin looking beautiful, use golden pearl skin polish once a month. After removing the skin polishing paste, apply a thin layer of golden pearl whitening moisturising mud mask and let it on for 15 to 20 minutes. Because this is a hydrating mud mask, it restores the skin's natural moisture and soothes the itching caused by skin polishing.
Skin appears to be more appealing.
Mud mask that moisturises
moisturising and whitening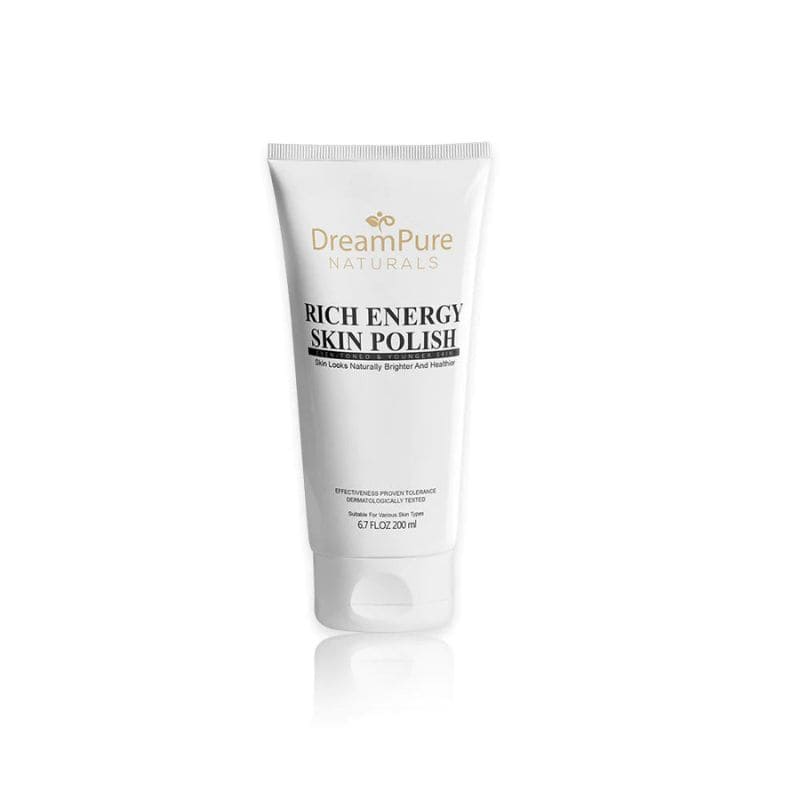 Dermapure Naturals Rich Energy Skin Polish
Derma Pure Rich Energy Skin Polish is a biologically active formulation with a rich, soft exfoliant to gently remove dead skin, to maintain or enhance textures, to stimulate the formation of new, smoother skin, to minimise fine lines and wrinkles, and to discolour blackheads, whiteheads, and acne scars as well as to minimise skin pores and minimise fine lines and wrinkles. The skin looks younger and more even-toned.
Bioactive formulation with a rich, gentle exfoliation
Remove dead skin slowly
A better skin texture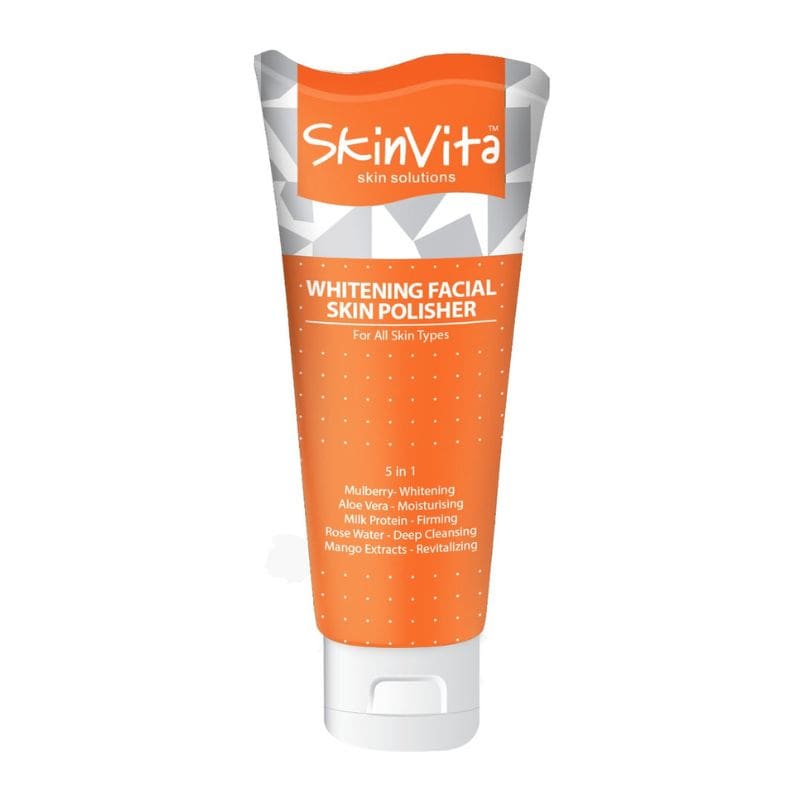 Skinvita Whitening Facial Skin Polisher
SkinVita is a well-known Turkish cosmetics company. SkinVita has been impressing hundreds of thousands of clients worldwide for quite some time and is now focusing its presence in Pakistan. SkinVita sells a variety of cosmetics. From facial skin polishers to various scrubs, and facial cleansers to makeup removers, you will discover their goods to be extremely superior and worthwhile. SkinVita Facial Skin Polisher is made with the greatest ingredients in the world to give you fair and beautiful skin. Whitening Facial Skin Polisher improves, regulates, and enhances the inner attractiveness of the skin. It contains a specifically developed solution with natural Aloe Vera extracts that make skin look and feel beautiful. Mulberry extracts also operate in two ways, providing a fair appearance while simultaneously improving moisture and skin firmness.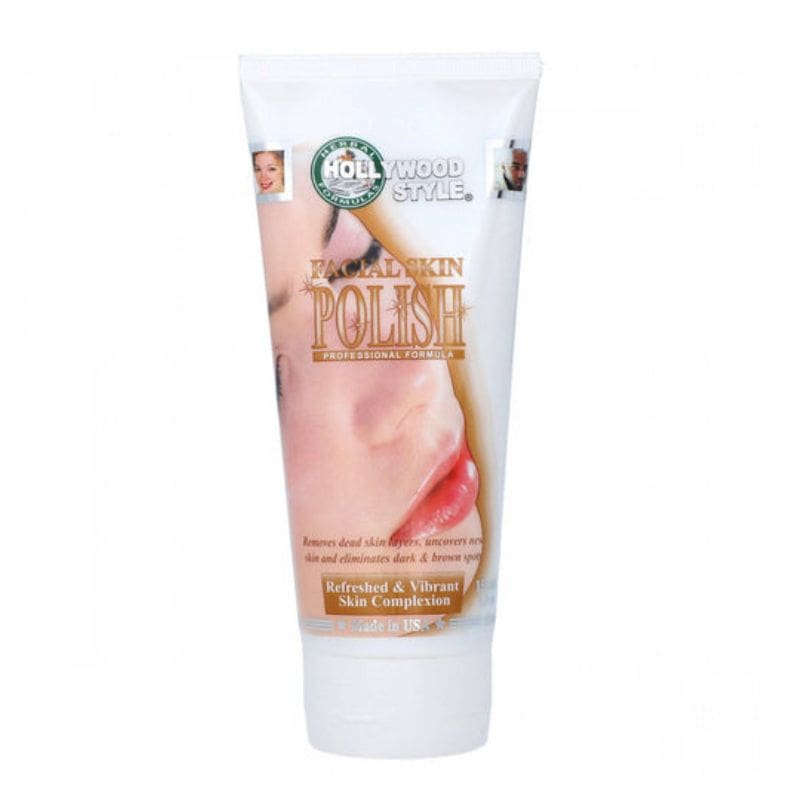 Hollywood Style Facial Skin Polish
Hollywood Style is a skincare and cosmetics company located in the United States. The current polishing blend of glycolic acid, micro beads, fairness actives, and emollients in this Facial skin polish All of these components work together to exfoliate dead skin cells, polish newer skin, battle dryness, and brighten the face. Regular usage of this product will result in refined pores and younger-looking skin. It makes your skin supple, velvety, and younger-looking. It's great for expert facial treatments. It is suitable for both men and women with all skin types.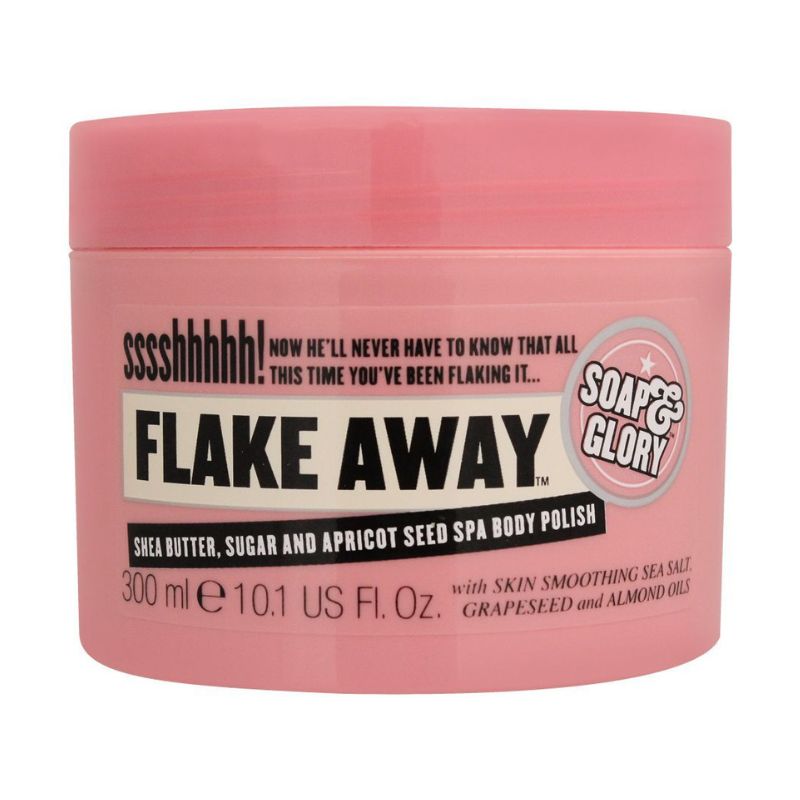 Soap and Glory Flake Away Spa Body Polisher
With the Flake Away Body Polisher, you may have a full spa experience at home. It is among Pakistan's top skin polishes. It has sugar, shea butter, and apricot seeds that will quickly make your skin sparkle. It has a distinctive texture that is lovely and smooth to scrub with without irritating the skin. Glory and soap For those with dry or sensitive skin, Flake Away Spa Body Polisher is the best option. It costs PKR 2,420 and is sold at cosmetics stores.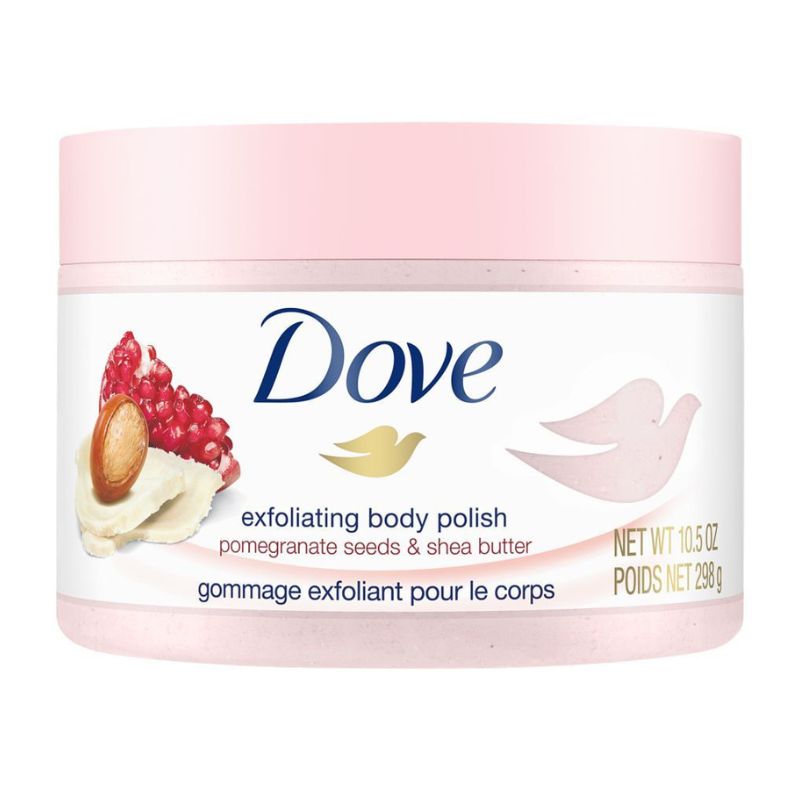 Dove Exfoliating Body Polish
Dove Exfoliating Body Polish is made with a cutting-edge moisturising blend that is perfect for people with dry skin. Its mildly whipped texture and the calming aroma of pomegranates and shea butter provide an excellent experience. Your skin becomes softer and smoother, and it becomes radiant. It is excellent for dry and sensitive skin types. It costs PKR 1,010 and is available from any cosmetics retailer.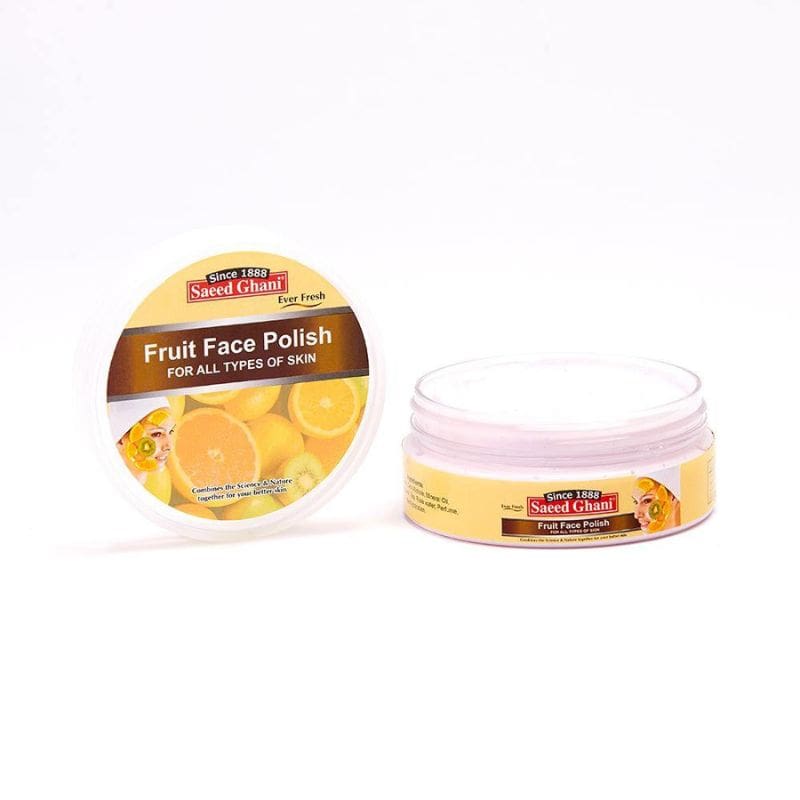 Saeed Ghani Natural Whitening Fruit Face Polish
Saeed Ghani is a well-known brand in Pakistan for producing all-natural skincare and beauty products. Nature Whitening Fruit Face Polish is a classic cleanser that has long been used to refresh weary and damaged skin. It removes excess oil from the skin, which can clog pores and cause the skin to appear dull. It is made with herbs and can be used on all skin types.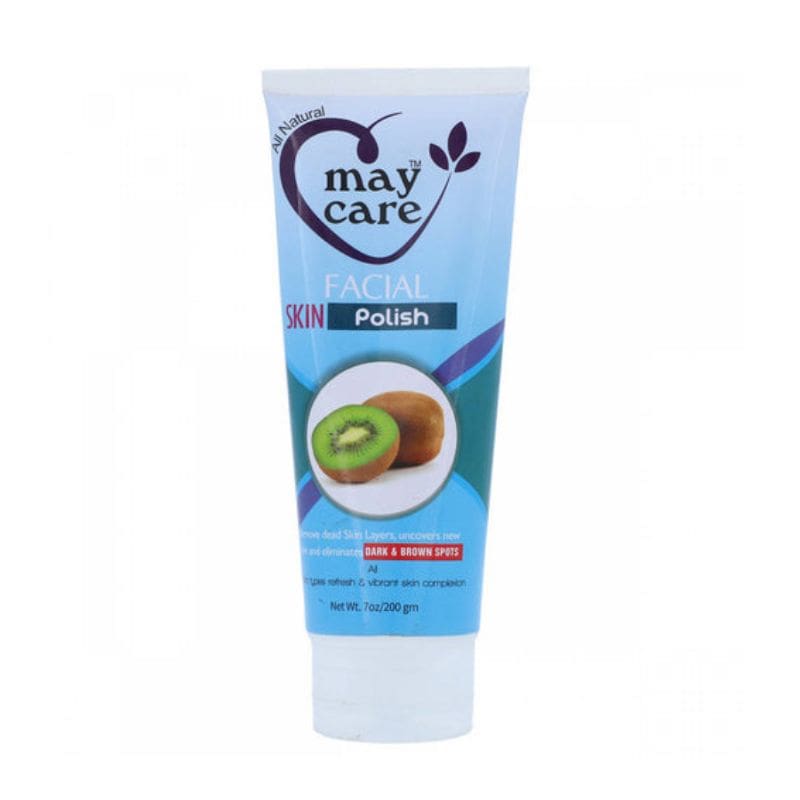 May Care Facial Skin Polish Cream
May Care Facial Skin Polish Cream is made with organic chemicals that exfoliate the top layer of dead skin cells. Its tiny polishers softly polish your skin, lightening your complexion and improving skin tone. With regular usage, it is the finest choice for soft and supple skin.
Maybelline New York Total Clean Express Cleansing Brush
This cleansing brush offers a deep cleansing action, removing dirt and makeup more effectively than manual cleansing. It's designed to work with all skin types and is suitable for both the face and body.
Shahnaz Husain ShaSta Insta Brighter Face Polisher
This face polisher works to exfoliate and deeply cleanse the skin to make it look brighter and fresher. It also helps to refine skin texture and reduce the appearance of dark spots and blemishes.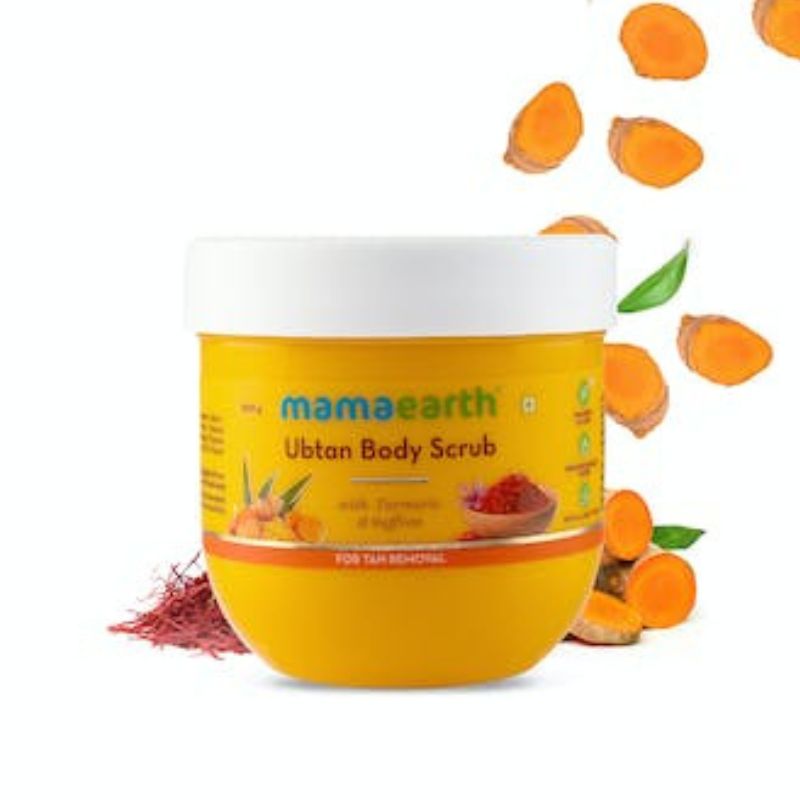 Mamaearth Ubmtan Face & Body Polisher
 This herbal face and body polisher is formulated with natural ingredients like walnut shells, almonds, turmeric, and saffron that gently exfoliate the skin and remove dead skin cells. It also helps to reduce pigmentation and dark circles, making your skin look brighter.
Lotus Herbals Whiteglow Oatmeal & Yogurt Skin Polisher
 This exfoliating scrub combines oatmeal with yogurt to make a gentle yet effective scrub that cleanses and polishes the skin. It helps to remove excess oil, dirt, and impurities without drying out the skin, making it perfect for all skin types.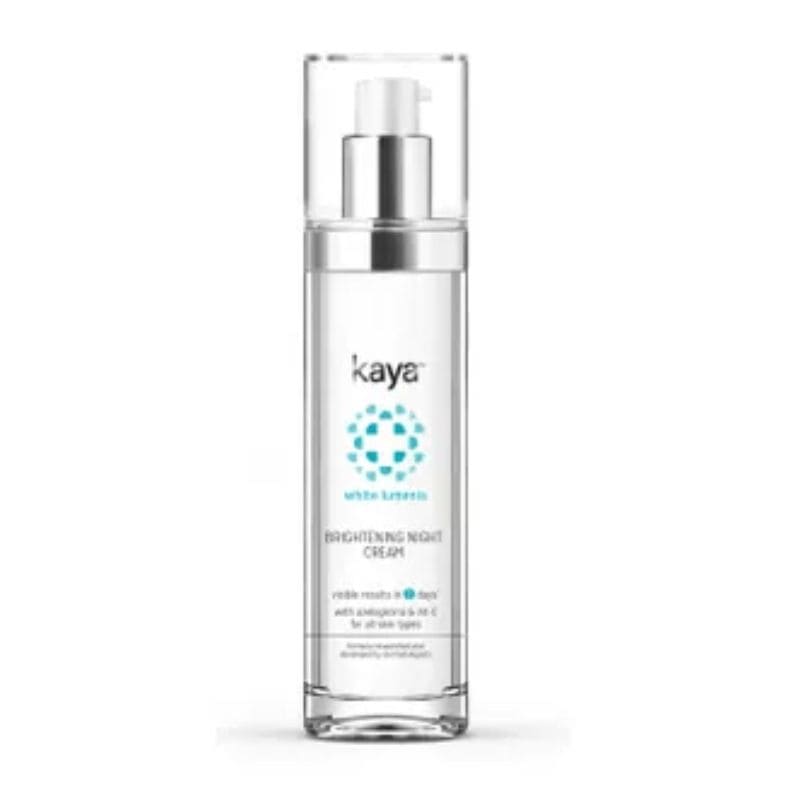 Kaya Brightening Overnight Skin Polisher
This overnight polisher combines natural ingredients like almond oil, honey, olive oil, and aloe vera to deeply nourish and hydrate the skin while exfoliating and polishing it. It helps to reduce dark spots, uneven skin tone, and dullness, leaving your skin brighter and smoother in the morning.
Final Thoughts
There are several high-quality skin polish creams available in Pakistan. I have mentioned some of the best skin polish in Pakistan that will hydrate, polish, rejuvenate, and improve your skin tone. They also work effectively against conditions such as hyperpigmentation, acne, and black heads while nourishing your skin.