Famous Pakistani Fashion Designers.
Aug 16,2021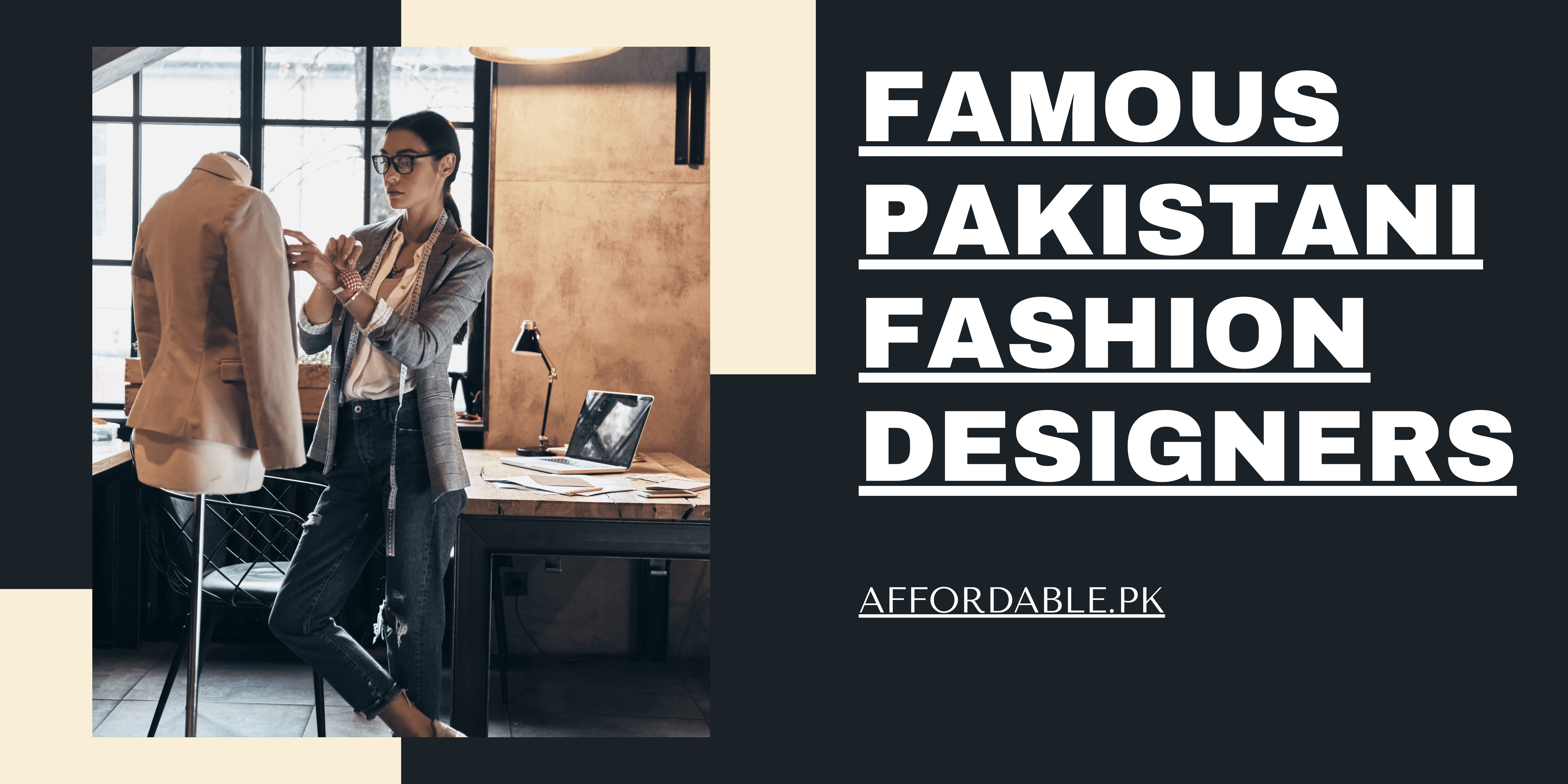 There is more to fashion than just fashion design. Depending on the nation and region, each will have its distinctive style. An individual's name is one of the essential parts of their identity! Every country's fashion industry is unique in comparison to the next, which means that fashion works differently worldwide. Pakistani fashion designers create pieces in different ways, including producing and allocating fabrics, user groups that wear what, and how they execute their designs.
The first thing that springs to mind when one thinks of Pakistani culture is the impeccable fashion that permeates the country and how the various styles blend and look beautiful. The excellent designers, we have at our disposal are one of the main reasons this happens.
In the list below are the top 15 fashion designers in Pakistan.
Hassan Sheheryar Yasin

Zainab Chottani

Bunto Kazmi

Nomi Ansari

Zara Shahjahan

Sania Maskatiya

Sana Safinaz

Saira Rizwan

Amir Adnan

Mohsin Naveed Ranjha

Mina Hassan

Sadaf Fawad Khan

Ali Xeeshan

Maria B

1. Hassan Sheheryar Yasin
He began his career as a choreographer and stylist in the Pakistani fashion industry in 1994, known by his "HSY.." His brand, known as HSY, began shortly after graduating from Pakistan's School of Fashion Design in 2000.
Pakistan and the rest of the world were seen by HSY early on. Yasin combines intricate, traditional designs with more contemporary silhouettes and looks to create collections that speak to multiple generations, combining fabrics from Pakistan with Western patterns. He creates pieces that are timeless in appearance and combine tradition with modern style. According to Harper's Bazaar Magazine, he is the 'New King of Couture.
As HSY has 15 prosperous countries, including Pakistan, the UAE, the United States, Saudi Arabia, and the United Kingdom, it creates couture ramp pieces and formal and bridal collections.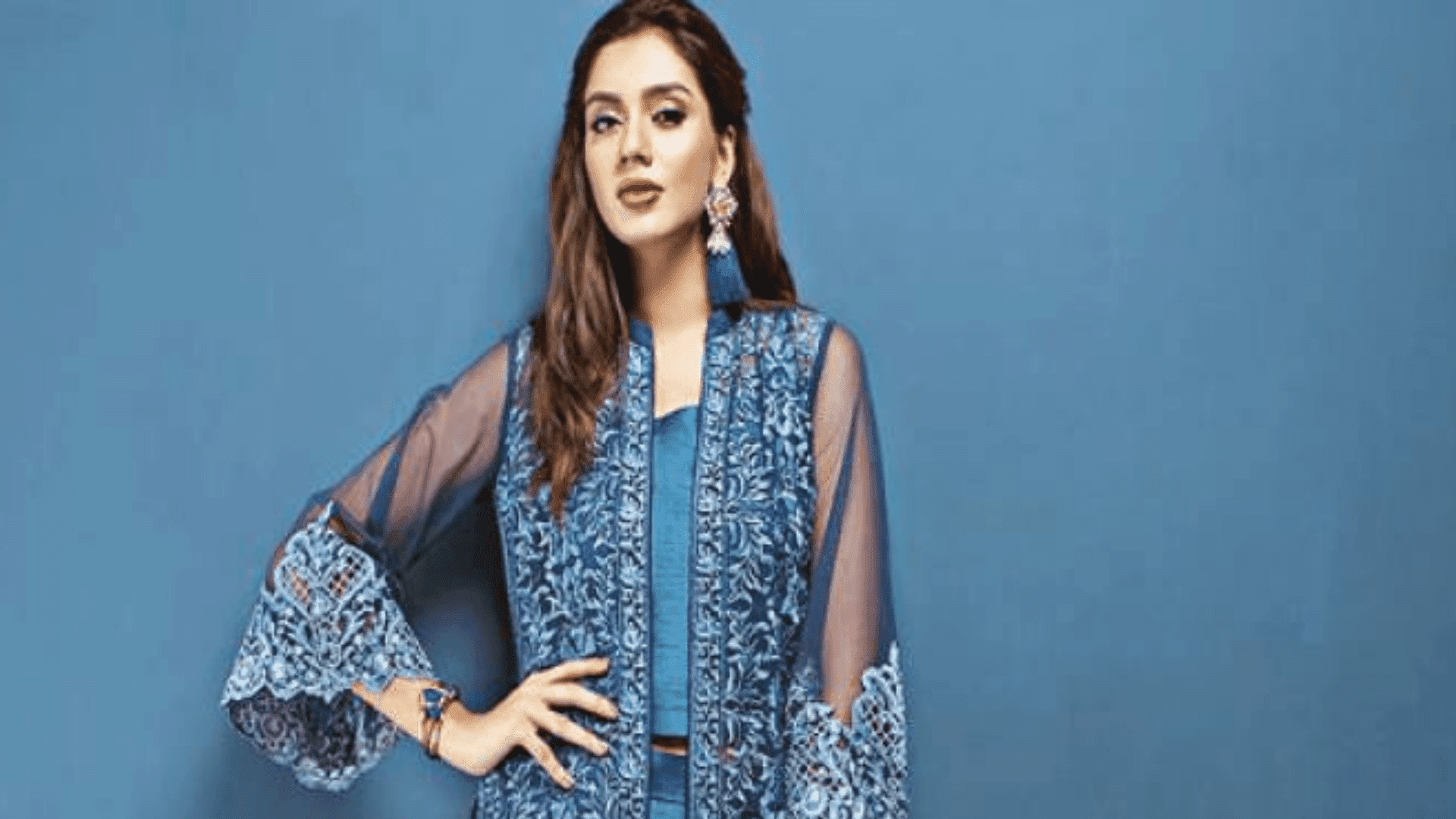 2. Zainab Chottani
The first bridal collection Zainab Chottani done with Fariha Altaf, was first shown in 2010 and continues to exist today. Her primary focus has been designing bridal clothes. Still, in 2012, she made history by becoming one of the first bridal designers to turn her attention to creating casual ready-to-wear. There are two of her labels specifically catering to ready-to-wear clothes: Aqua and Mera Pakistan. The Zainab Chottani label has a lawn, preppy, form-fitting, casual, and bridal collections.
She offers a unique line of Swarovski crystals. Swarovski stones would replace instead of local ones in the embroidery and work you order on your dresses. As she alters the design and job of her dresses and the colors according to her clients' needs, she has become one of the most sought-after designers in Pakistan.
3. Bunto Kazmi
It is no secret that "Bunto Kazmi" is a household name among Pakistani fashionistas. She took over the company from her mother-in-law, Sughra Kazmi, and made it into a huge success.
Fashion shows are few and far between for Bunto Kazmi. This is why her work on brides is like nothing you've ever seen before. Farshi Shararas were a staple of Mughal Fashion in the olden days, but they fell out of favor over the years; she brought them back, and most of her bridal designs feature one.
Brides provide her with their ideal color palette and give her a general idea of the cut they are leaning towards; the rest of the dress she designs using them as the muse. Bunto Kazmi stands out from her fraternity because of this.
4. Nomi Ansari
Nomi Ansari is known as one of Pakistan's leading designers of bridal wear. The brand began in 2001, and over the next two decades, he created pieces that set him apart from other designers.
He is known for his use of vibrant colors in his designs. Combining traditional Pakistani elements with distinctive embroidery, he creates a design featuring modern cuts while incorporating aspects from conventional Pakistani fashion.
Additionally, he was one of the first designers to create clothing for colorful and exceptional men. They are allowing him to become the go-to person for most Pakistani couples when it comes to weddings since he offers matching outfits that are made to complement each other.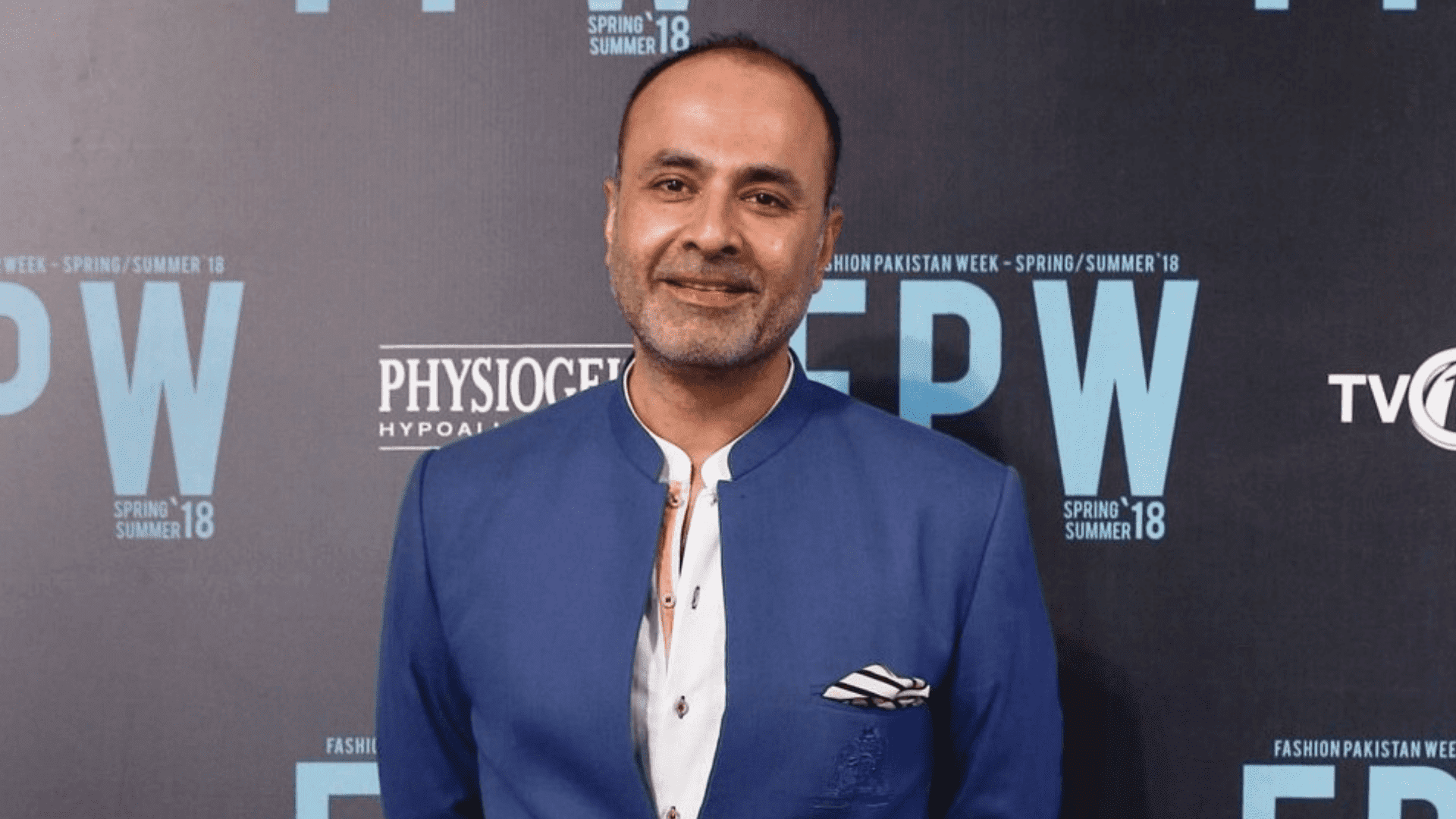 5. Deepak Perwani
For most of his career, Deepak Parwani only made Pret clothes. In response to his clients' requests, he made wedding clothes for them too. The bridal designer he is today known as one of the best!
As he states, he strives to provide his pieces with a unique combination of traditional Mughal, Pakistani, and modern contemporary elements. Both men and women can wear everything from casuals to formals made by him.
In addition to his 175-foot-long kurta, he is the world's leading manufacturer of men's clothing in Pakistan, and he also makes the world's largest kurta since it uses 800 yards of fabric. It just shows that Deepak Parwani is the best when it comes to thinking outside the box.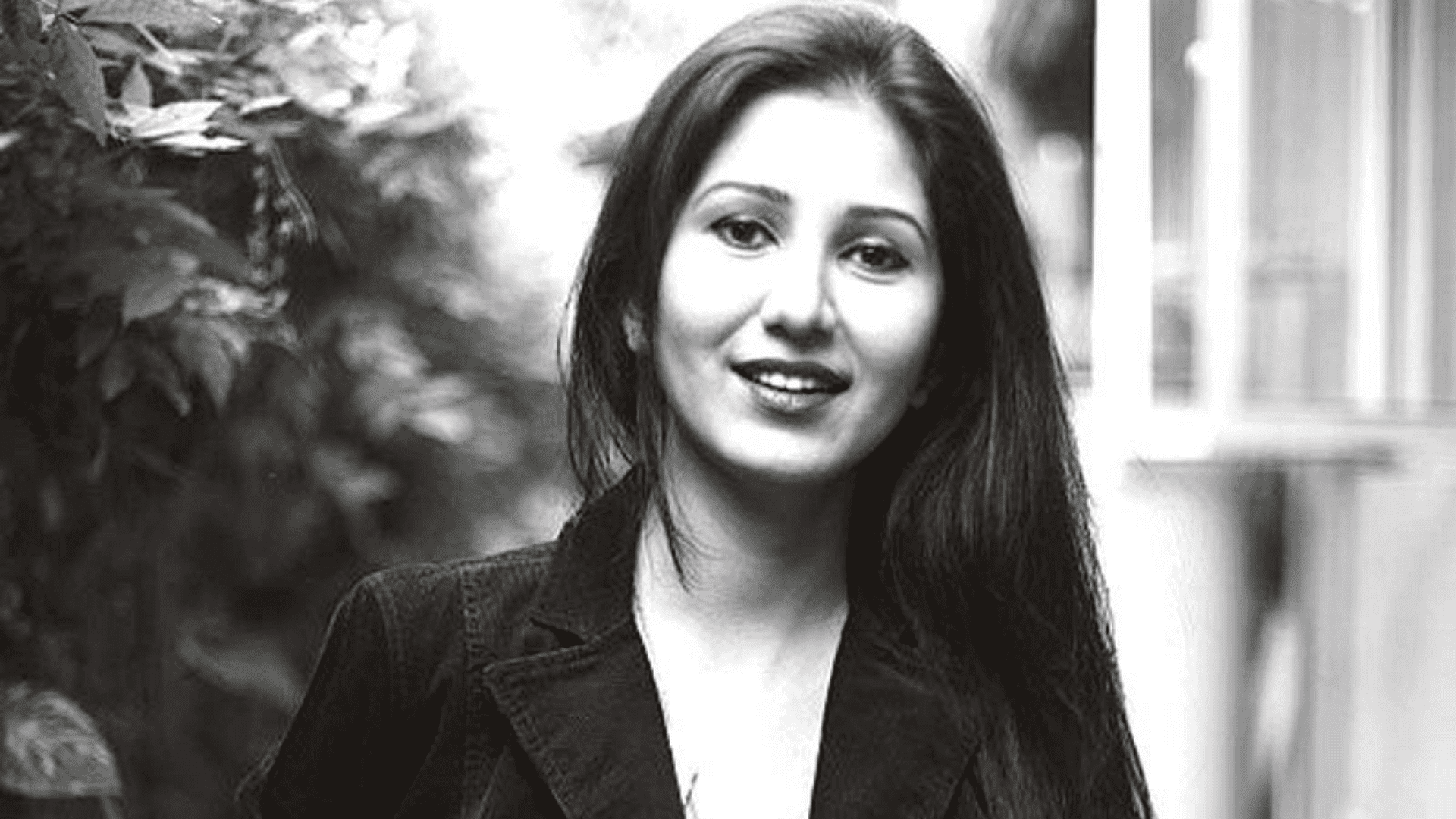 6. Zara Shahjahan
In addition to her homeware collections, Zara Shahjahan's wedding dresses and formal wear collections have set a new standard for fashion design.
She creates her designs by drawing inspiration from nature. In her techniques, she incorporates florals, birds, and calming colors. Her creations are unique due to the modern cuts and embroidery. Style and utility must go hand in hand for her. As of today, her brand ranks among the most popular luxury brands in Pakistan.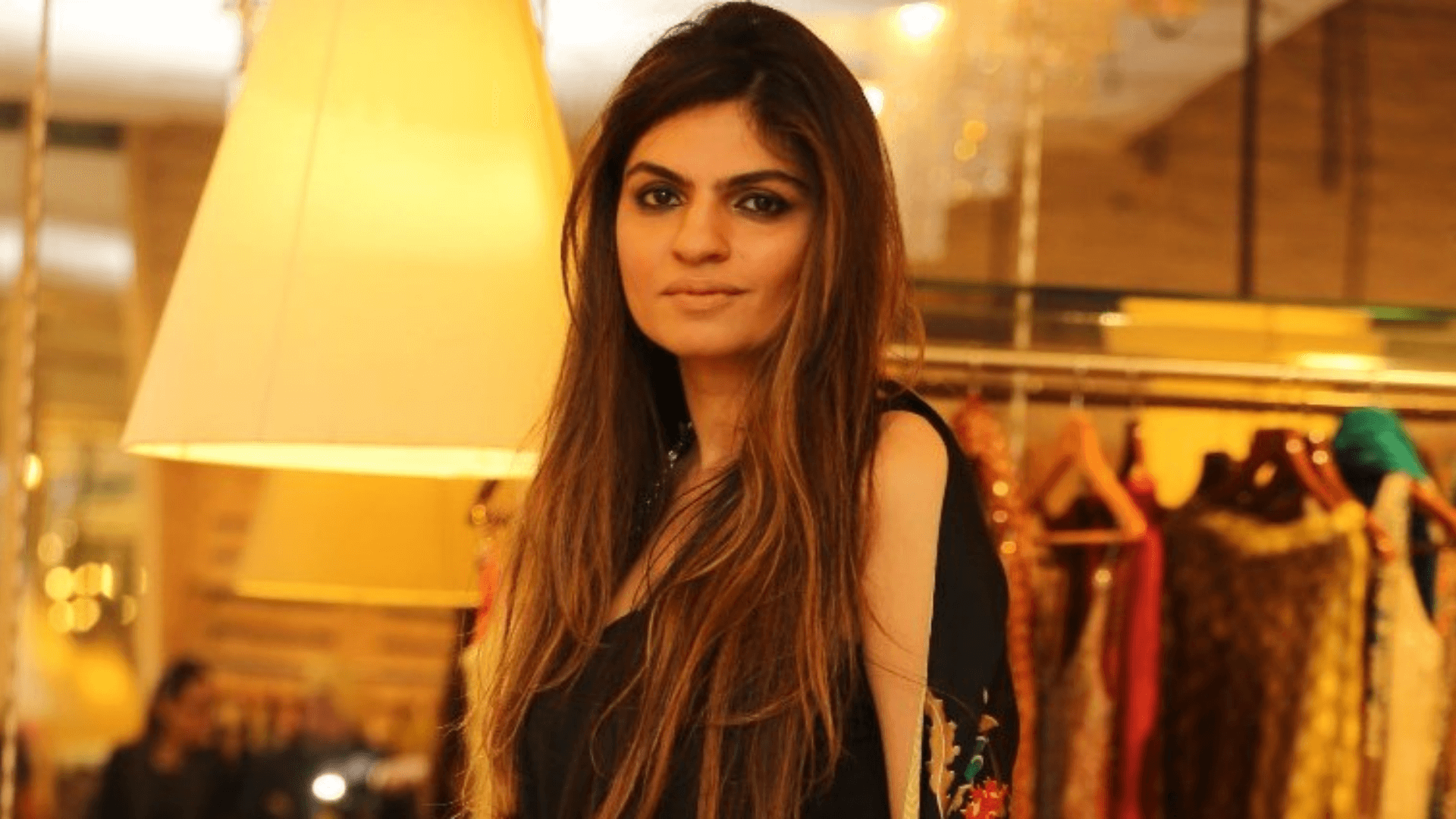 7. Shehla Chatoor
After graduating from the United States, Shehla Chatoor went back to Pakistan and found a career in the fashion industry. As a result, she began designing her clothes, including her wedding gown, because she could not find the type of dress she wanted to wear. In the end, she had too many orders not to qualify as a designer because she gave them one exactly like it when they saw it. So she decided that she was going to take it up as a profession.
Designing modern yet traditional clothes is one of her focuses. The outfits use older embroidery methods but feature in modern cuts, and she strives to create pieces that can become family heirlooms and are still wearable for the next generation.
8. Sania Maskatiya
A graduate of the Indus Valley School of Art and Architecture, Sania Maskatiya threw herself into Pakistani fashion design in 2010 and is taking the industry by storm. There are no alterations to the clothes, and they are made and made in-house; the clothes are printed and embroidered at their facility and then sewn together.
Fashion shows of her designs have taken place in Pakistan, the US, Europe, and even India. Introducing her western wear collection in New York Fashion Week made her the first Pakistani designer ever to do so.
It's a designer who's won various awards for her designs, and she is already selling her clothes all over the Middle East, the United States, Singapore, and even India, and she plans on expanding even further!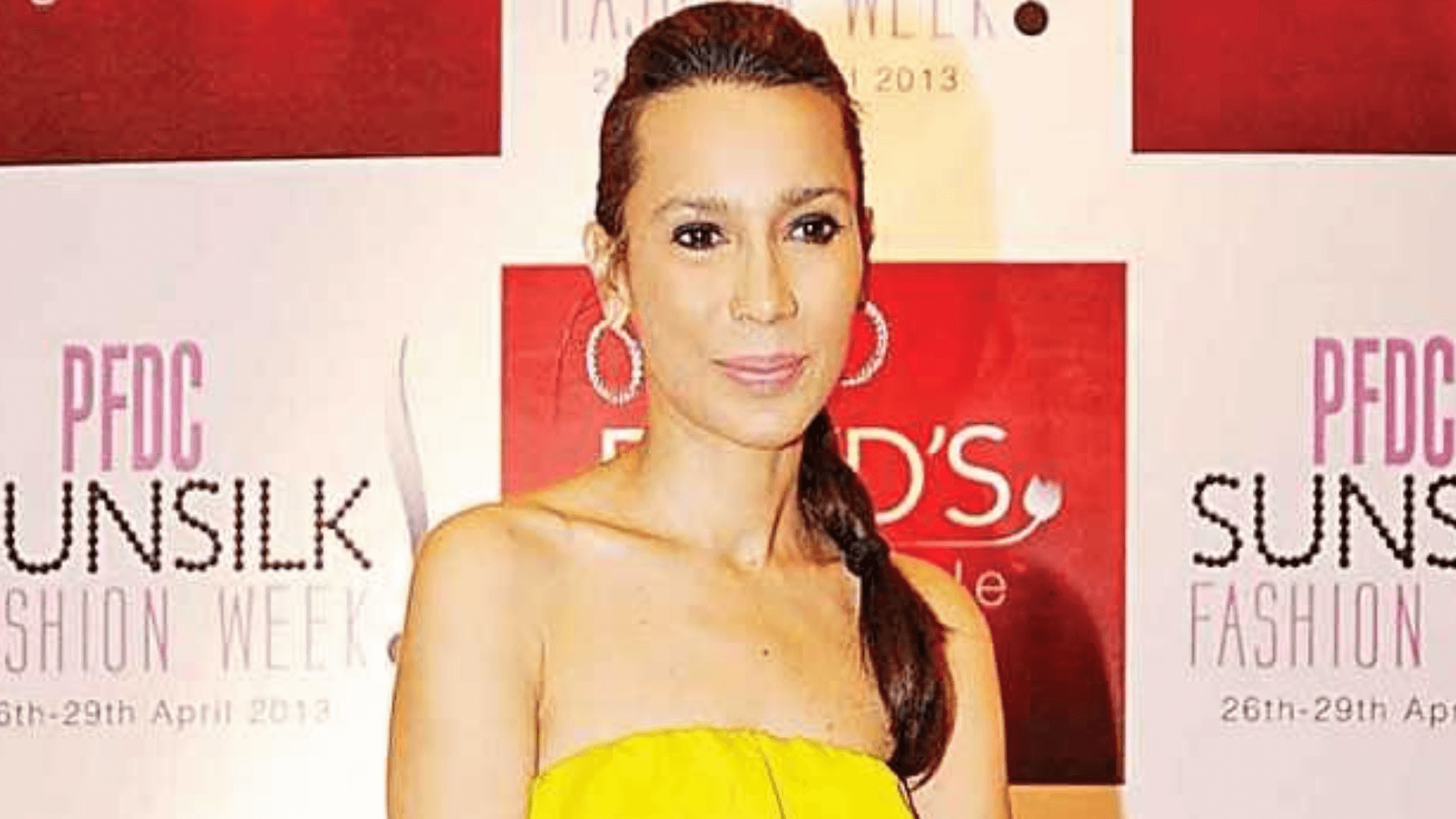 9. Sana Safinaz
Thirty years after founders Sana Hash and Safinaz Muneer started their clothing brand, their company is still going strong. In addition to the beautiful collections they release every season, their brand also produces all types of clothes for Pakistani women, including formal wear and everyday wear.
Additionally to its 36 stores in Pakistan, Sana Safinaz also stocks its collections online and has racks throughout other stores.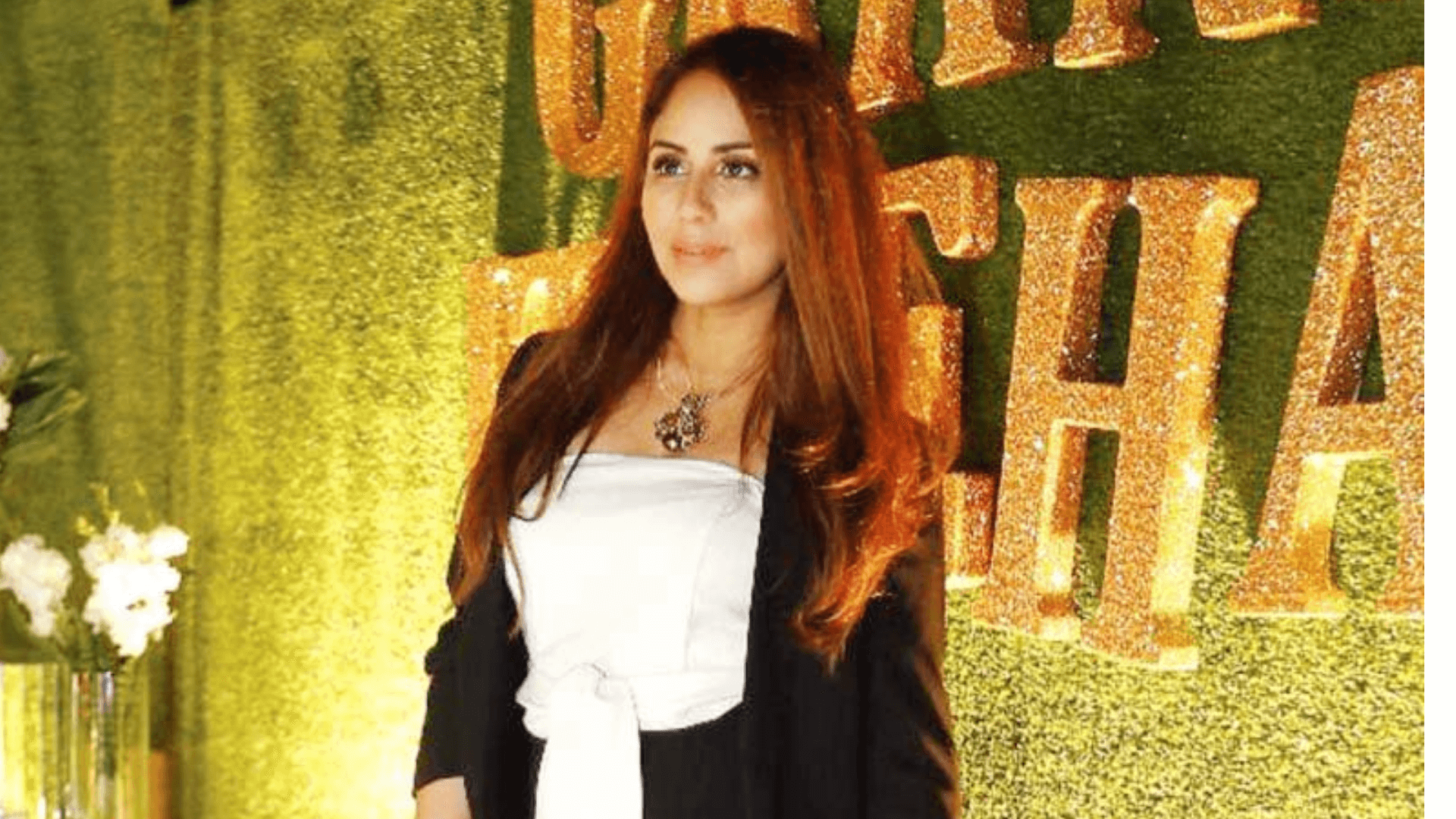 10. Saira Rizwan
Rizwan got the idea to start her career by a young girl in Peshawar who wanted a wedding gown. After graduating from an American fashion design program, she continued her education there. A clothing line with her own design made its debut in 2007. As a rule, her designs are designed to keep the prints minimal and focus on the embroidery.
Even though she mainly made bridal outfits at the start of her career, she realized an overwhelming demand for a ready-to-wear formal and pret collection after a few years, so she began coming out with more and more groups for these categories.
Besides lawn and Eid collections, Saira Rizwan also makes other clothing products. Unlike most fashion designers, she also includes a portion of her readers that appeal to older women. One of the reasons younger and older women love her brand is that it is an all-rounder.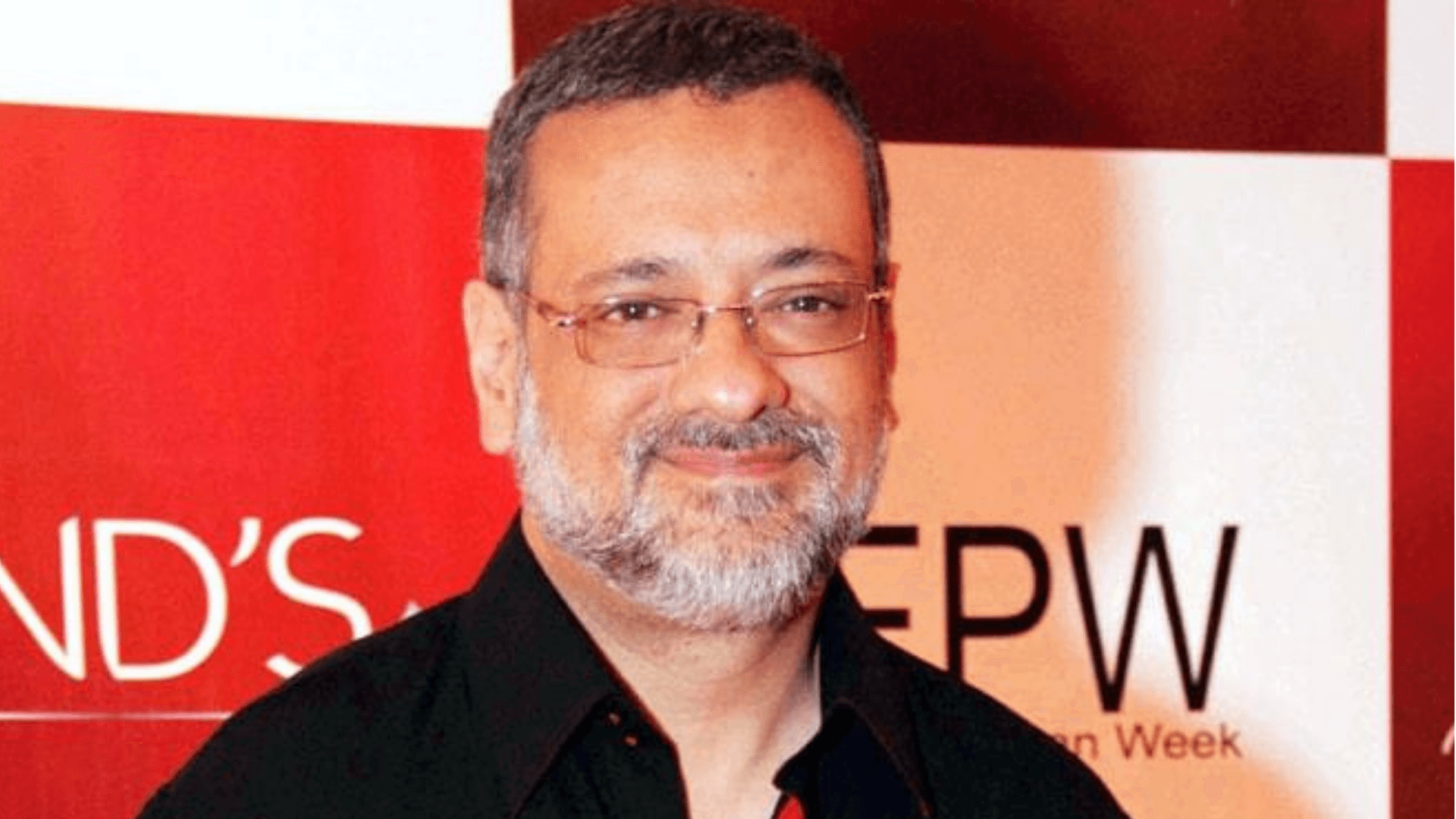 11. Amir Adnan
Amir Adnan found out in 1990 that simple things like neckties are not easy to find in Pakistan. As early as 1992, he had made his own jeans collection and sold it in the United States. After returning to Pakistan in 1994 and attending a friend's wedding, he began to see a whole world of opportunity for reinventing fashion right here at home. His first design was a new sherwani, and his creativity didn't stop there.
Currently, he imagines a man wearing each garment attending formal dinners. From weddings to formal office dinners, he wants all of his clothing to be appropriate for all occasions. It's all he does!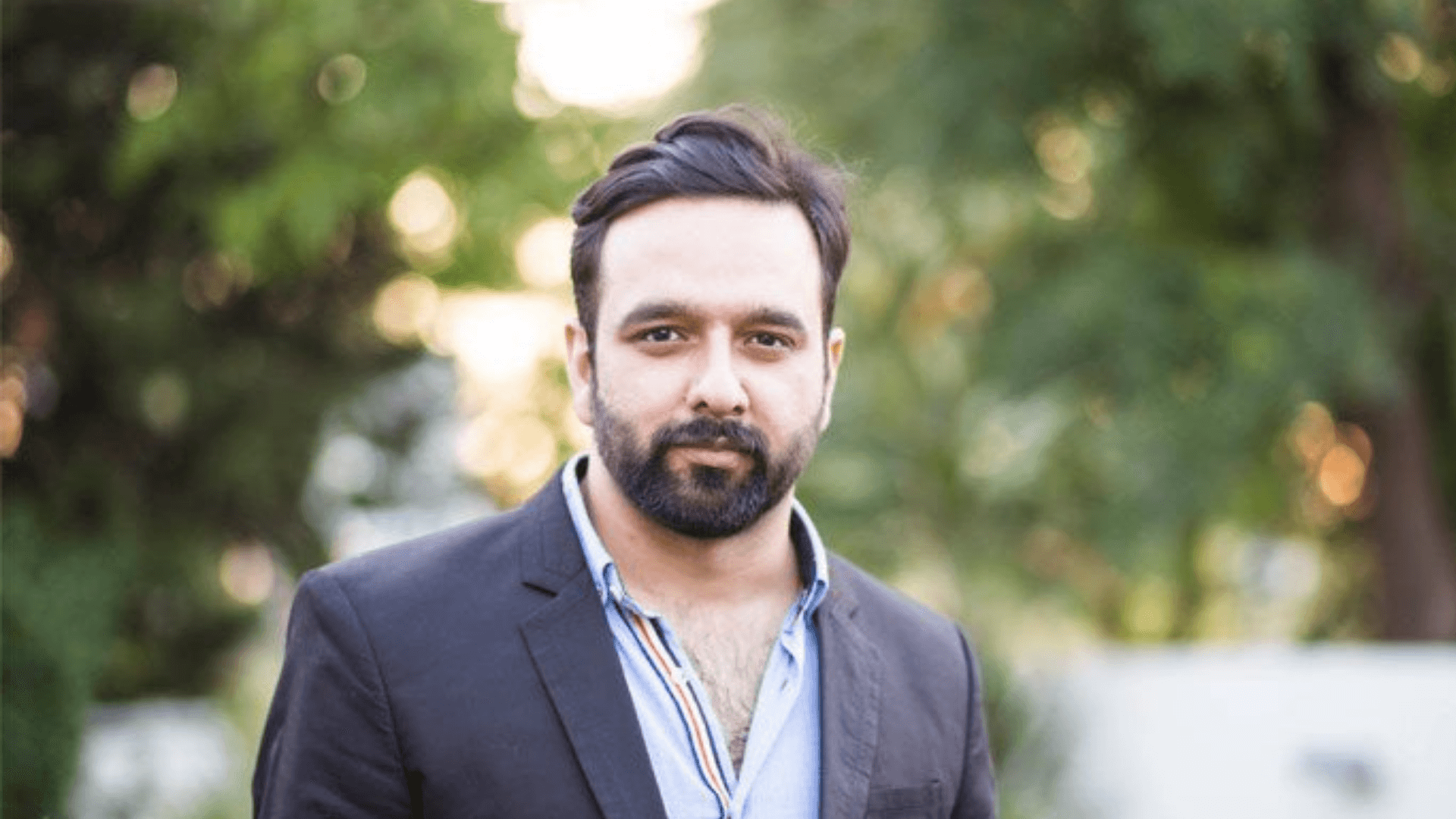 12. Mohsin Naveed Ranjha
Some of Pakistan's most well-known fashion designers have worked in the business for decades, but Mohsin Naveed Ranjha hasn't been around for even a decade. MNR's design journey began in 2014, and Pakistani fashion has changed dramatically since then.
He brought back traditional, regal clothing to Pakistan in a slightly modern, contemporary way. Bridal collections for men and women follow the same theme, and he offers ready-to-wear, formal, and formalwear to help guests attend weddings! His clothes stand out from the rest because of the colors, fabrics, and intricate details he uses on them.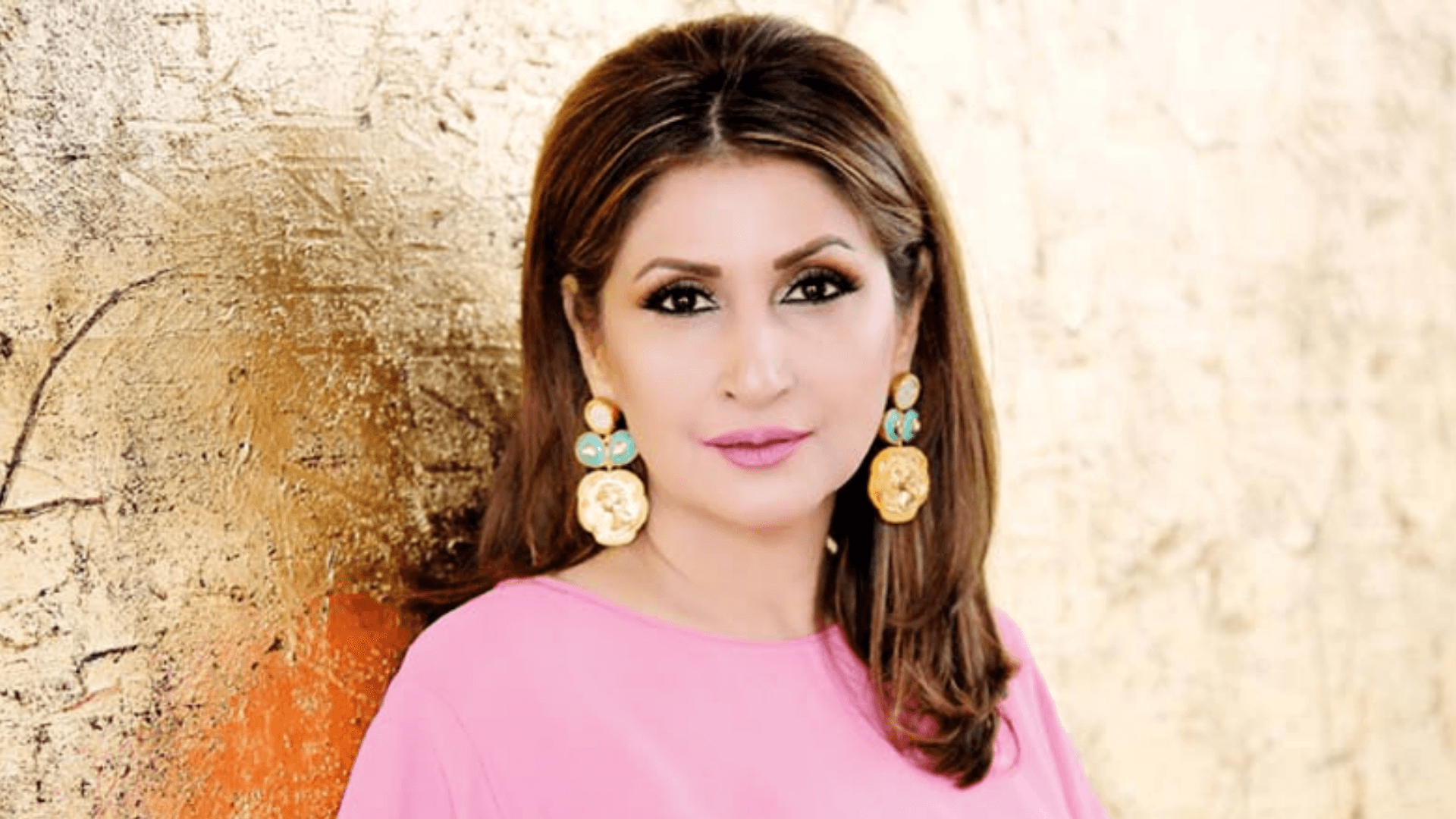 13. Mina Hassan
Madam Noor Jehan's daughter Mina Hasan is a legend in her own right. In 2002, she began her clothing line. Adding elements from different parts of Pakistani history and culture, she incorporates the charm of how her mother used to dress.
Mina Hassan specializes in bridal clothing. Most brands fail to create such a majestic, elegant feel with their collections, including vibrant and neutral hues. In addition to impeccable formal wear and luxury pret, she has even been collaborating with lawns in the past four years and has done exceptionally well! Proving that there's nothing that she can't excel at!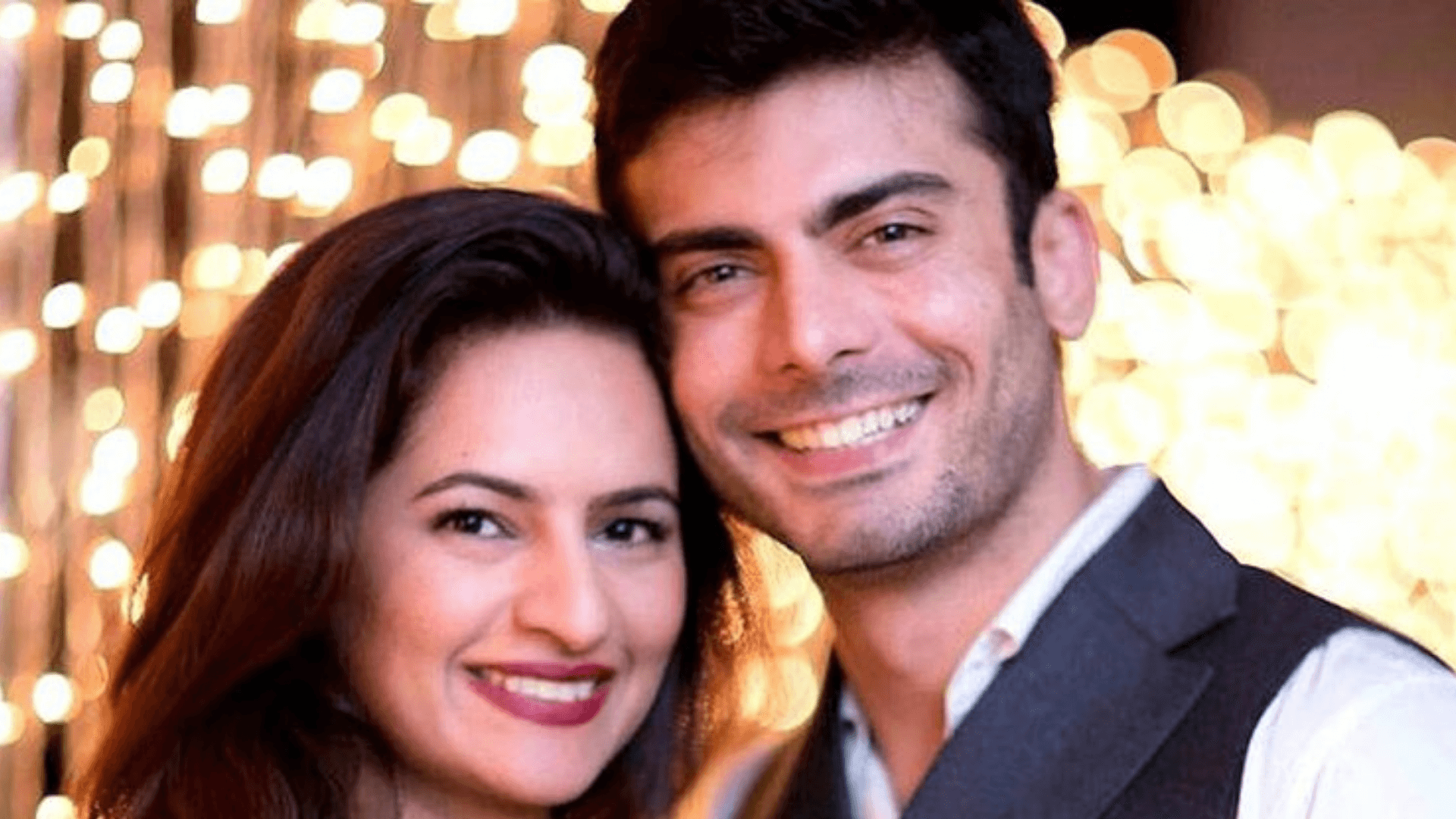 Sadaf Fawad Khan
The wife of famous Pakistani actor Fawad Khan is Sadaf Fawad Khan. Though most people are unaware of it, her career as a fashion designer was not an accident. The fashion world has been Sadaf's occupation for a very long time. A textile company went on to employ her after she graduated from LUMS.
Following her tenure at Levi's, she made her own company, so she did exactly that after a few years there. In 2012, she won a silk clothing line and, in 2015, began producing bridal fashion.
In her designs, she strives to keep things as traditional and authentic as possible while also updating them. Creating pieces that are more than just single-use has always been Sadaf's focus. The Designs she makes aim to be timeless and valuable for generations to come, much like the trousseaus our grandmothers and mothers once had.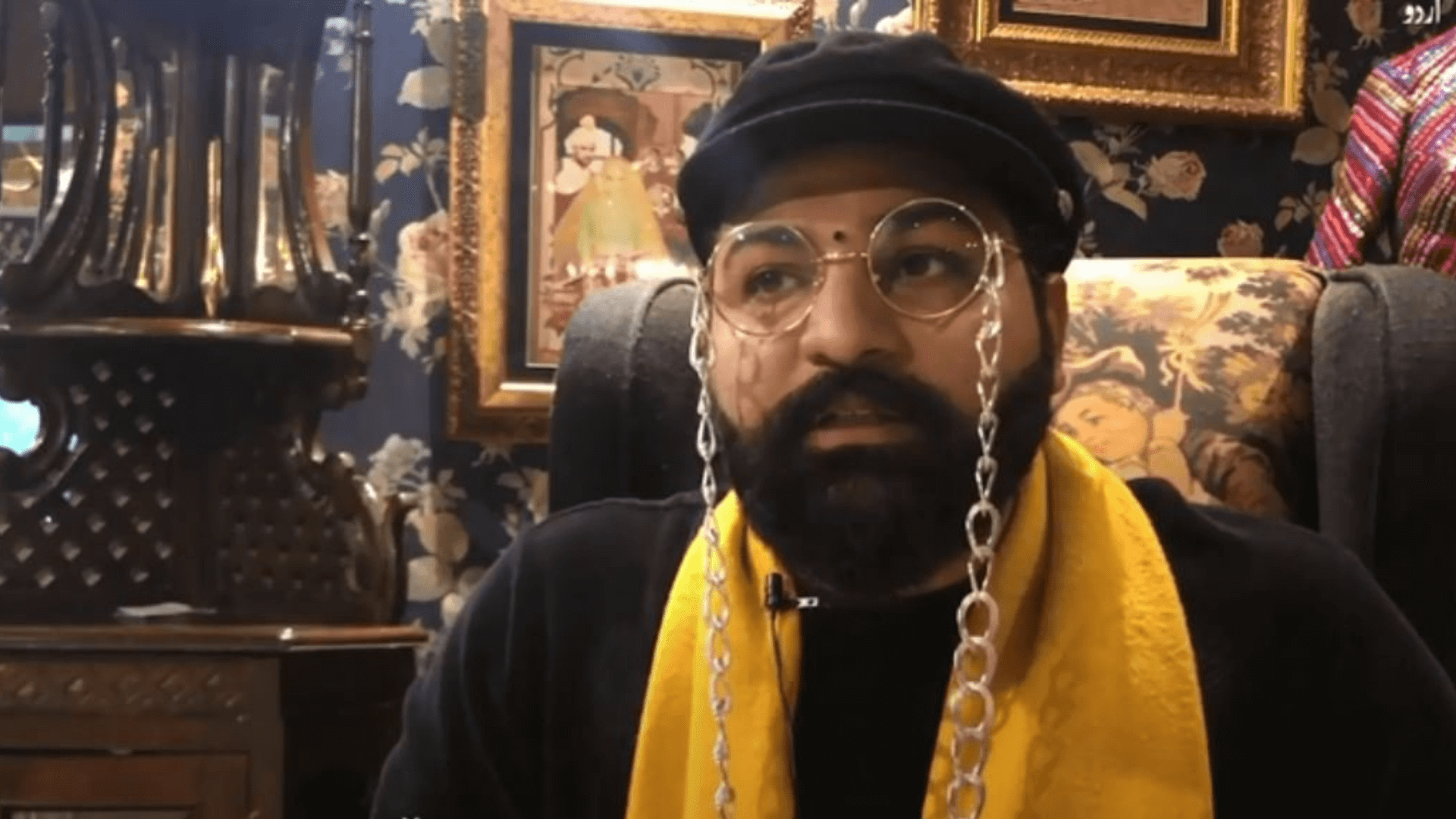 14. Ali Xeeshan
A distinction was awarded to Ali Xeeshan by the Pakistan Institute of Fashion Design. In addition to the courses in Paris and Germany, he took various fashion design courses. The PFDC FashThis fashion show allowed him to display his first collection in 2010, where he won praise for his unique designs. Since then, he's continued to work hard.
The designs of Ali are influenced by the royal Mughal period. He uses a combination of thick and intricate embroidery in all of his pieces. It seems that velvet is somewhat of a signature fabric for him since he often uses it. Sherwani jackets are among his most popular bridal wear items for grooms. In addition to his formal apparel, he also makes a great selection of ready-to-wear wear that has been on trend for over ten years.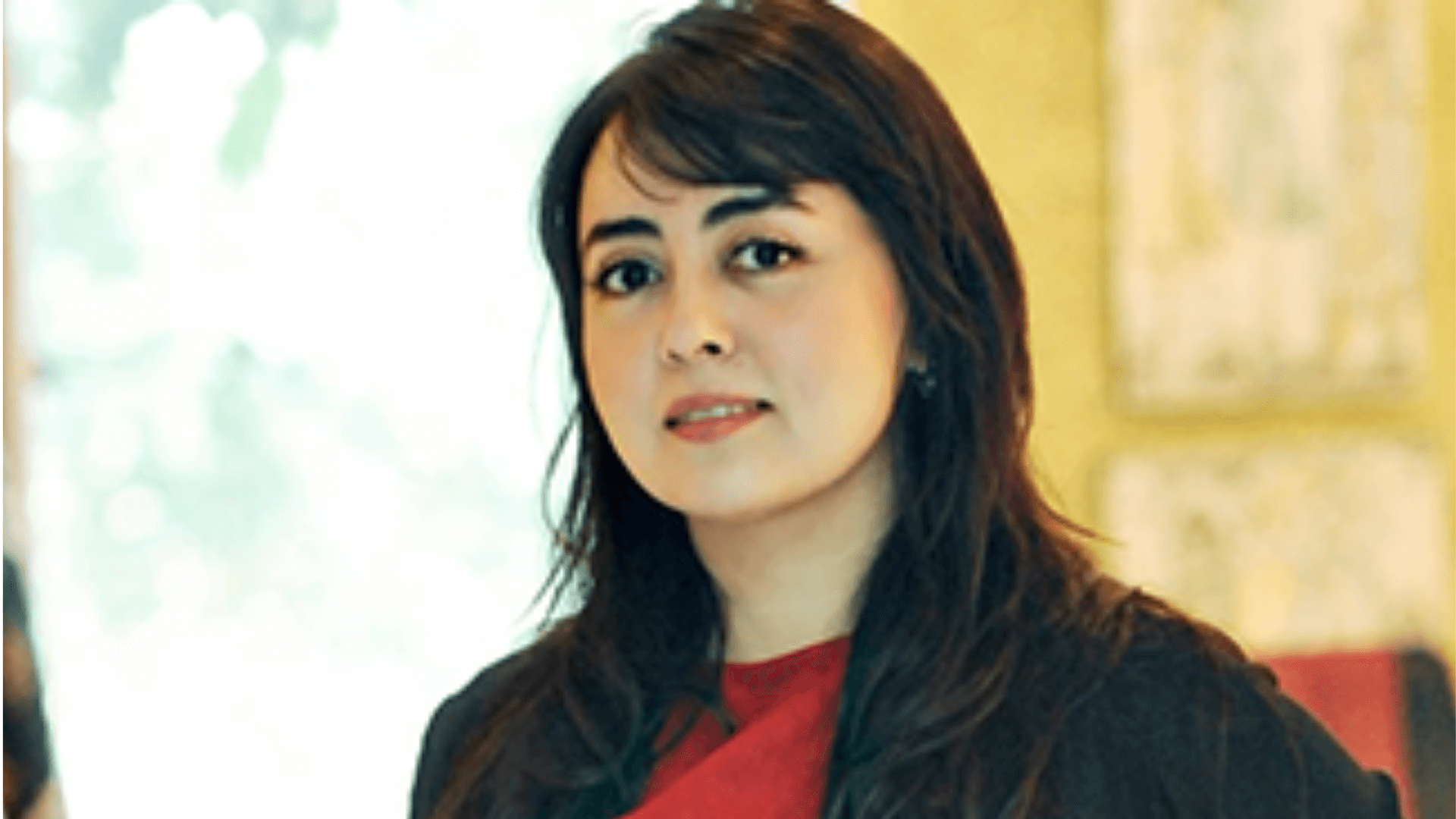 15. Maria B
After graduating from the Pakistan Institute of Fashion Design in 1998, Ms. B has a background in textile design. Immediately after graduating, she set out to get into the market. In 1999, she opened a small retail store where a tailor on-site made the clothes.
As Maria B sought to remove the hassle of stitching your clothes yourself, her first clothing line was ready-to-wear. Women could wear it for everyday wear and at work that was not readily available in Pakistan, leading to a whole nation of ready-to-wear fashion.
Pakistani dress design
The wedding season begins right after Eid when markets swarm with people purchasing their favorite brands for their wedding events. The Pakistani designer dresses that people most anticipate being made by brands are also eagerly anticipated. Their Pakistani dress design, luxury and pret collections always draw attention from the audience. It gives people new ideas about how they can get their dresses stitched. There are also lots of money spent in Pakistani weddings, which are also very fancy and glamorous.
Pakistani fashion designers
Pakistan's most famous fashion designers in 2021. Innovation comes from perfection and is that which lies inside the box of inattentiveness.
Fashion design relates to the idea of perfection. A fashion designer's works of art consistently reflect perfection and symmetry. A decade ago, Pakistan had many intelligent and talented creative fashion designers. Although they got inspiration from the international fashion industry, their work for Pakistan in Pakistani style is an incredible achievement.
There is no doubt that Pakistan's fashion designers and garment market is becoming increasingly crucial. There is a lot of happiness, glamour, and charm in this photo because they're playing with different colors, styles, and patterns.
Online shopping in Lahore
Globalization is increasing the popularity of online shopping, and every person now owns some form of an online store, whether it be a smartphone, a tablet, or a laptop. Technology has become part of every aspect of many people's daily lives, including cars that drive themselves to e-cigarettes. The future is all about the latest technology.
It has become more challenging to go shopping because of the economic downturn. Modern shopping can be done on the internet, permanently altering the dynamics of goods shopping over time.
E-commerce has recently become a widespread phenomenon in Pakistan, specifically online shopping in Lahore, helping brands establish themselves. Buildings for commercial use continue to rise in mass quantities in the city, and brands find their way into all significant populations.