How to Check Zong Package.
Aug 10,2023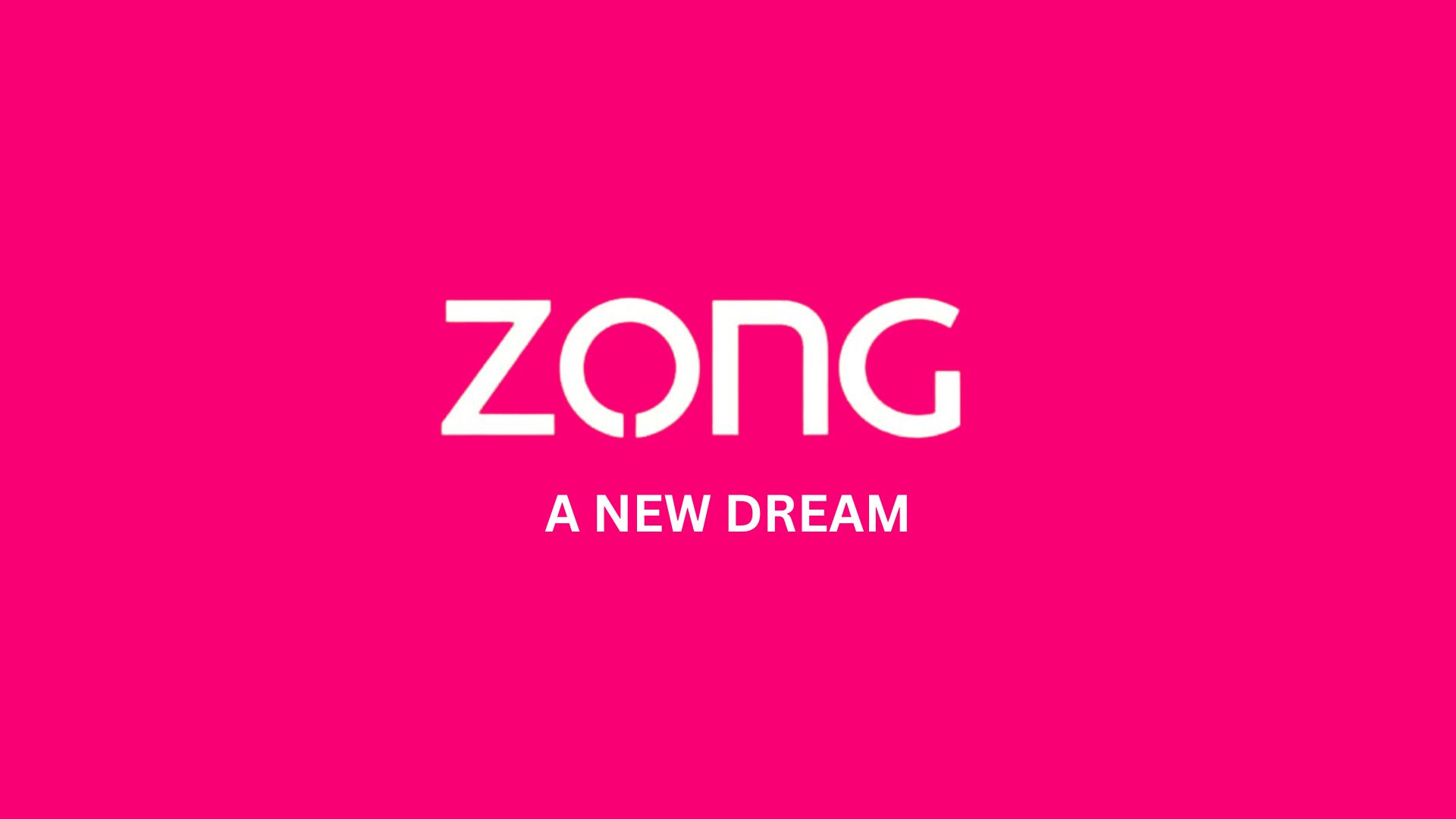 Don't know how to check the remaining package, internet package, and data package on your Zong sim? Here is the complete guide for your assistance.
Mobile packages have now become an essential part of our lives. Zong is one of Pakistan's best telecom companies, and its packages are exceptional. Known as Zong 4G, it has provided packages for sim, calling, and internet services. However, keeping track of your package usage and remaining package can sometimes be confusing. This blog will guide you through checking your Zong packages, including the remaining internet and data packages. So, let's dive in and learn how to manage your Zong account effectively.
How to Check Zong Remaining Package?
There are two effortless ways to check the remaining package on Zong. If you want to check your remaining package, follow any of these ways:
1.USSD Code Method
Follow these steps to check your remaining balance:
Dial *102*1# from your phone.
You will receive a message containing the details of your remaining package.
2.Zong App Method
In this digitalized era, you can also check your remaining package through your Zong mobile application quickly:
If you don't have the Zong app, download and install the app from your device's app store.
You must log in to your account by providing the login id and password.
Once logged in, check for the "Usage" section on the app. Click it.
In this section, you can view your remaining package details.
Follow the steps as mentioned above to get guidance on "How to check Zong Remaining Package."
How to check Zong Internet Package?
Checking your zong internet package is very similar to checking your remaining package. You can use either the USSD code or the Zong app.
1.USSD Code Method
Dial *102*4# from your Zong SIM.
You will receive a message displaying your remaining data volume.
The message will provide you with the internet package validity as well.
2.Zong App Method
You should have Zong App installed on your phone. Launch that app and log in to your account.
Click the "Internet Package" section.
Here, you can see the details related to your internet package and your remaining data allowance.
Understanding these steps can get you the answer to "How to check Zong Internet Package"?
How to check Zong Data Package?
Checking your Zong data package is essential to ensure you don't run out of data when you need it the most. Similar to checking your other packages, you can use USSD codes or the Zong app.
1.USSD Code Method
Dial *102# from your phone, and you will receive a message immediately.
That message will provide information such as remaining data volume and validity.
The message will also provide the call minutes, SMS count, and data usage.
2.Zong App Method
Open the Zong App on your device and log in to your account.
Navigate to the "Data Package" section to view your remaining data allowance.
These two methods can assist you with " How to check Zong data Package?"
Some Popular Zong Packages
With over 6 million active subscribers, Zong provides internet services in 2G, 3G, and 4G. Its perfect packages are why it is one of the top telecommunication companies in Pakistan. So if you followed the guidelines on how to check Zong Package and saw that the package was ended, here are some of the popular packages:   
Package Name 

                   Data 

    Off-net Minutes 

        Zong Minutes 

             SMS 

            Validity 

          Price

Monthly Pro Max

200 GB

2000

20000

20000

30 Days

PKR 2000

Monthly Digital Max

100 GB

1000

10000

10000

30 Days

PKR 1400

 

Weekly Superstar Offer

100 GB

1000

10000

1000

7 Days

PKR 500

Weekly Pro Plus

60 GB

600

6000

6000

7 Days

PKR 460

Monthly Social plus

15 GB

100

500

500

30 Days

PKR 400

WhatsApp Plus Offer

5 GB

30

200

200

30 Days

PKR 240

Zong Perfect Package

40 MB

------

1000

500

1 Day

PKR 12
Understanding Zong Packages
Zong has always been people's favourite telecommunication company because of its wide range of packages that cater to the diverse needs of people. Prices are also very economical, which makes it different from the competitors. These packages include call, SMS, internet, and data bundles. Understanding the specific package you have subscribed to and keeping track of its usage to avoid any unexpected charges is crucial.
Different Types of Zong Packages
If you are finding the answer to how to check Zong internet package, also get to know about the other package types as well that can be helpful for you. Zong offers various packages with multiple options. These options include daily, weekly, and monthly packages. Some packages are more targeted towards data and internet services because of their excess use. At the same time, some of them are focused on calls and SMS.
Now, you can also make your bundle through the Zong app. You can subscribe to any amount of data, off-net minutes, on-net minutes, SMS, and validity according to your need. So you can customize the package that best suits you. So, if you follow how to check zong remaining package and find out that your package is drained because of other bundles, you can customize your package to your specific bundle as well.
Why should I check my package?
If you are exploring the answer to "How to check zong package?" The first thing that should come to mind is, "Why I should check my remaining package"?
It has numerous advantages and importance, as regularly checking your Zong package helps you stay aware of your usage and remaining balance. You can avoid overconsumption and control your spending by keeping track of usage. It is also practical and helpful in times of need when you have some emergency. Moreover, it allows you to plan your communication needs effectively.
Troubleshooting and Tips
You can face some issues while checking your balance. Here are some cases and steps to troubleshoot them as well.
What to Do If the USSD Code Doesn't Work?
It can be an issue when your USSD code doesn't work. Don't worry about that. Try to contact Zong's customer support by dialling 310. Their agent will assist you in this regard. Alternatively, try restarting your phone and attempting the USSD code again.
To make the most of your data package, consider the following tips:
Connect to Wi-Fi whenever possible.
Disable automatic app updates.
Limit video streaming quality.
Close unused apps that are running in the background.
Conclusion
Steps on "How to check zong package" are essential for a user to understand as it allows to keep track of Zong packages to avoid unexpected. It allows you to maintain control over your communication expenses. You are always aware of your usage by regularly checking your remaining internet and data packages. Utilizing the USSD codes or the Zong app, you can stay on top of your package details and make informed decisions about your communication needs.
Frequently Asked Questions
Q: How do I check my remaining SMS count?
You can check your remaining SMS count by dialling *102*2# from your Zong SIM.
Q: Is there a way to receive notifications when my package is about to expire?
Yes, you can enable notifications through the Zong app to receive alerts before your package expires.
Q: Can I check my package details using a web portal?
You can log in to your Zong account on their official website to view your package details.