Top 10 Best Men's Perfumes in Pakistan 2023.
Jan 06,2023
Men are equally conscious of perfumes, despite the myth that they are only for women, which isn't always accurate. Men can live complete lives by using deodorants and perfumes. In large groups, men use smells to maintain their individuality.To be desirable and envious in all spheres of life, men must have a good sense of scent. They must also be aware of the significance of keeping enticing fragrances in their clothes. They can choose from a wide variety of scents to suit their demands. Nowadays, it is essential to have a nice scent on yourself. You wouldn't want to go without wearing a quality perfume, whether you were going to work or a function. Perfumes have been widely used for many years to represent personalities.
Aside from the basic categories of male and female perfumes, there are a variety of other smell characteristics that allow people to form associations.Finding quality Pakistani perfume brands can be both easy and challenging. It is all up to you. If you are a man looking for a new, unique perfume, there are lots of possibilities accessible in the local market.
If you're seeking the top-quality men's perfumes in Pakistan, you might also be interested in these 10 best men's perfumes in Pakistan.
Best Budget top 10 Perfumes for Men in Pakistan - 2023
J. - Best Perfume for Men
Fragrances for men have experienced tremendous success in Pakistani markets because of UAE production and packaging. The top men's fragrances in Pakistan are made by J. Pakistan's AJ. Fragrances are renowned for their superior packaging and excellent production standards. J. offers a variety of aromatherapeutic scents that are intended to evoke strong feelings, ignite passion, and promote love. Its fragrance is also inexpensive and lasts for 6 to 8 hours. Thus, it is strongly recommended.
Junaid Jamshed's Man is the best perfume for men. It's a beautiful scent with a spicy, leathery flavor. The introductory scent is laced with violets and distinguishes a classy man. This perfume is also blended with fresh citrus scents, warm amber notes, and crisp woody scents. The price of the man by J. in Pakistan is Rs. 4000.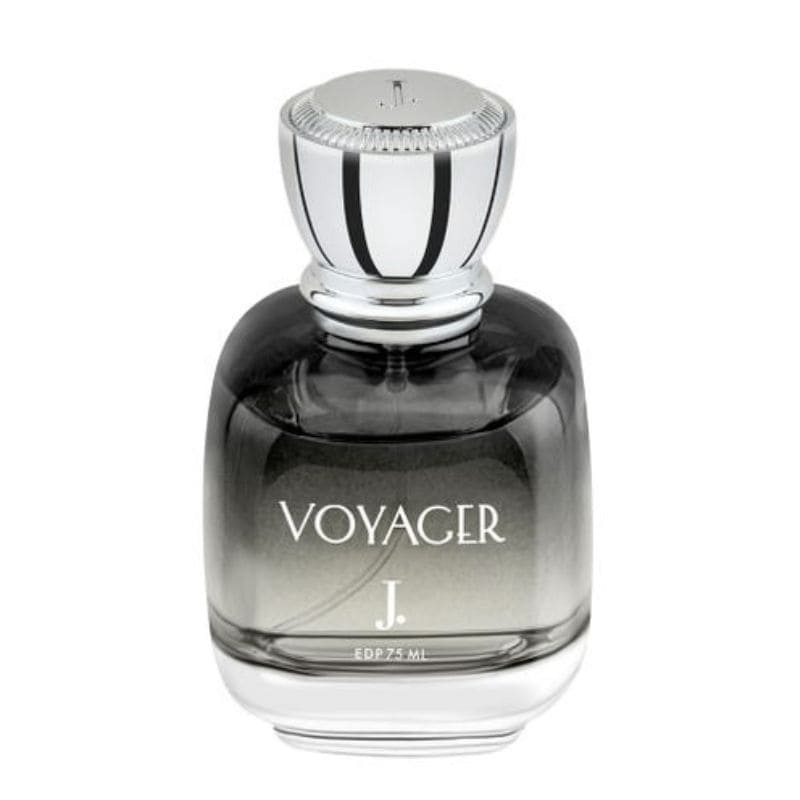 Voyager is inspired by a fruity woody smell that boosts your confidence and brightens your mood. It is advised to apply it to pulse spots such as the wrists, behind the ears, and the neck. It begins with woody notes and a musky blend for a refreshing experience. The aroma base of the Voyager includes violet leaves, pineapple, grapefruit, plum, melon, lemon, black currant, and bergamot lime. J. Voyager is one of Pakistan's greatest affordable perfumes for men. The price of Voyager by J. in Pakistan is Rs. 2985.
Dirham
Dirham perfumes have a great reputation. It is one of the top men's perfume brands in Pakistan. They offer a long-lasting, mild scent selection. It is also infused with the brand's distinctive fresh citrus flavours, such as floral and woody, which lend warmth to the brand.
Dirham Eau De Parfum is a renowned combination of jasmine, roses, and lavender. Although it is popular among men, it can also be used as a unisex fragrance. The citrus-infused openings are spiced with cardamom. Those who enjoy woody oud perfumes will enjoy this scent. Furthermore, it is a long-lasting perfume for men that can last up to 8 hours. Furthermore, the fragrance base of the Dirham EDP includes cardamom, bergamot, roses, citrus, lavender, sandalwood, cedar, vetiver, and jasmine. In Pakistan, the price of Dirham Eau De Parfum is around Rs. 1900.
WB by Hemani
Wasim Badami is the owner of the brand. All of the items are safe and reliable. Their perfume range is moderately priced and easy to obtain. All of the scents are designed to last 12 hours and to suit different personalities.
Wasim Badami's best-selling scent is blended with saffron and sweet apples.
Oud Al Aali is also the best men's fragrance. It makes you feel deeply and goes straight to your heart. This scent is ideal for evening and night time parties. It also has a strong woodsy scent with a hint of oud that lasts for up to 10 hours. Oud Al Aali costs Rs. 1550 in Pakistan.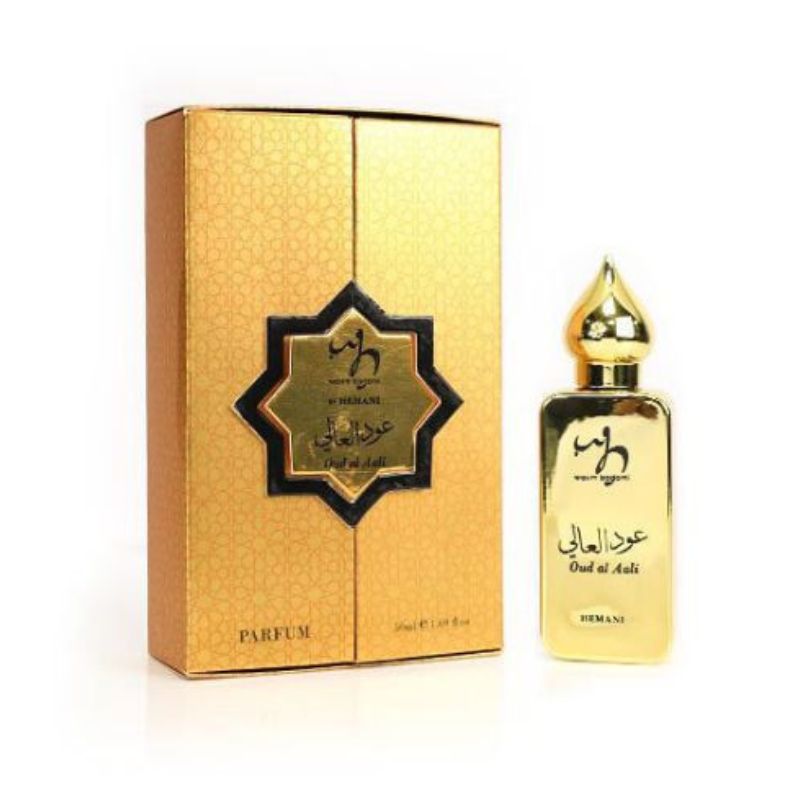 This best-selling scent from Wasim Badami's line contains luscious apples and saffron. Its best scent for men is Oud Al Aali. It gives you a strong feeling and immediately enters your heart. This fragrance is ideal for evening and night time parties. It also has a strong woody perfume with an additional oud scent that lasts for up to 10 hours. The price of Oud Al Aali in Pakistan is Rs. 1550.
Bonanza Satrangi – One of the Pakistan Best Perfume Brand
One of the few perfume brands in Pakistan, Bonanza Satrangi, offers a wide variety of fragrances for both genders. Some of Pakistan's best perfumes and fragrances are available there. Everyone can afford it, and there is a wide range of fragrances to choose from.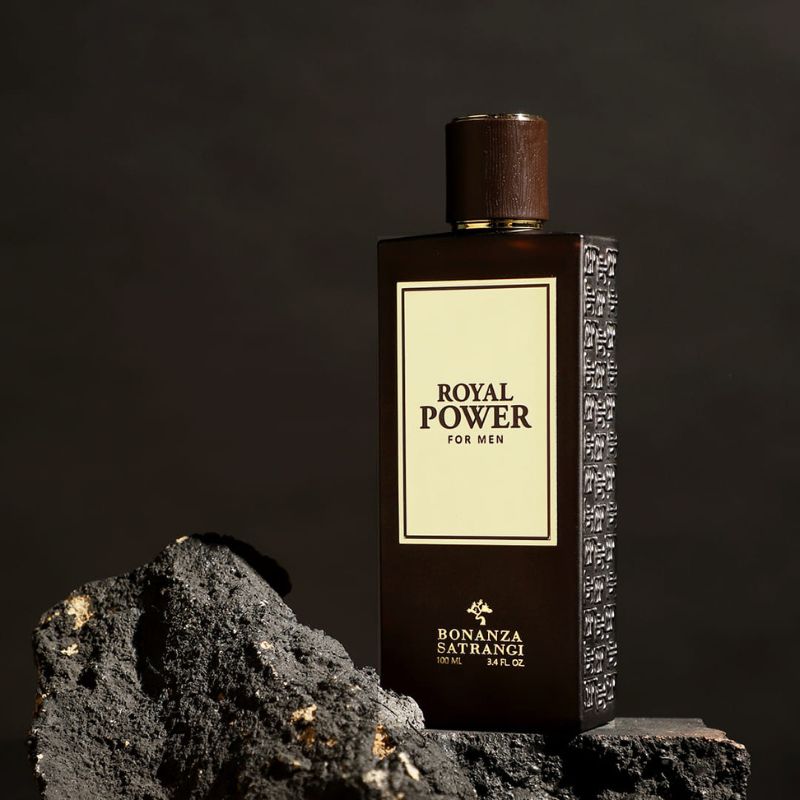 The most popular men's fragrance is Royal Power. They have a deep, hearty blend of sweet vanilla and bright lavender. This is an excellent choice for folks who prefer citrus-inducing vanilla smells that linger for up to six hours. It is probable that the perfume lasts longer than other similar Satrangi scents that have garnered positive comments from customers. The base aroma of Royal Power includes Rosy Lavender, White Floral, Amber, Sweet Vanilla, Oudh, Fresh Spicy, and Woody Musy. The price of Bonanza Royal Power in Pakistan is roughly Rs. 3,999.
Armani
Armani is a prestige brand that offers a premium assortment of male perfumes. It has an incredible collection of fragrances in Pakistan for both women and men, each with its own distinct style that leaves a lasting impact. Acqua di Gio has been a best-seller for many years and is popular with both men and women.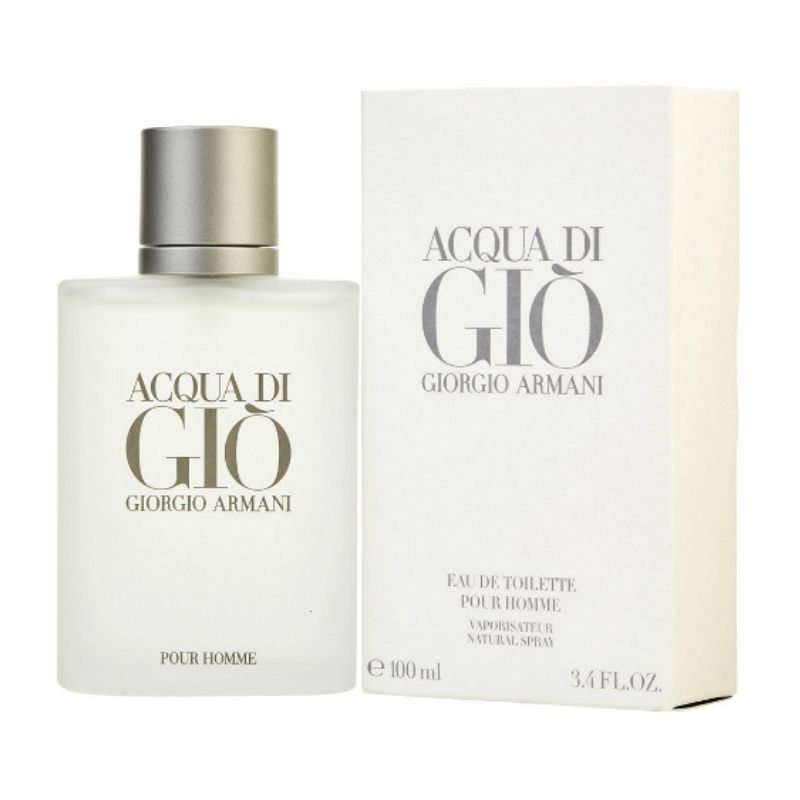 Aqua di gio is one of Giorgio Armani's most popular and successful brands. It has a rich, citrusy perfume and is scented with cedar and earthy notes. This product will be adored by those who prefer the rich, fresh flavours of lime and citrus. Additionally, it has a sea-nuanced sensation with a hint of salt and fragrant rosemary, which would wear off within 12 hours. Giorgio Armani's Acqua di Gio Profumo for Men costs about Rs. 32,000 in Pakistan.
Creed Fragrances
One of the top perfume brands that is generally considered is Creed. It features a wide variety of high-quality, all-male scents. Since the perfume has a shelf life of three to five years, prolonged storage is possible. Here are Creed's top two scents for men in Pakistan: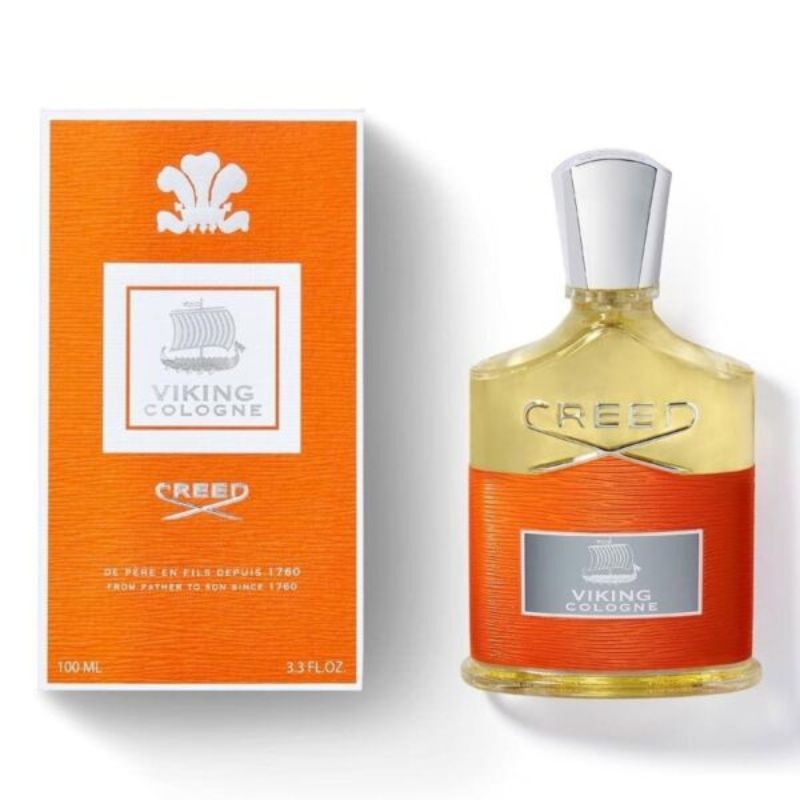 One of the top perfume manufacturers is Creed. It offers a wide variety of fine scents for men. The perfume can be preserved for three to five years, allowing for prolonged storage. Here are Pakistan's top two men's fragrances from Creed:
A clear tone, a new sound, and some spiciness are all present in Creed Viking. It has a minty scent, as the 1980s did. The best male cologne in Pakistan may be Creed Viking. You can use this fragrance every day. Pink peppercorns and a spicy beginning are present. It can also be the best long-lasting fragrance for men if you spray it twice.
Creed Viking Eau de Perfumes for Men costs around Rs. 99,999 in Pakistan.Creed is renowned for having distinct scents like spice and wood. Warm clove, cedarwood, aromatic apples, sun-dried lemons, and warm clove combine to create this citrus scent. This fragrance will transport you back to the 1990s because it contains so many notes that conjure up pleasant memories. This aroma is wonderful for nighttime gatherings and can persist for up to 4–5 hours. Creed Spice and Wood EDP costs around Rs 120,000 in Pakistan.
Creed Viking combines freshness, a crisp tone, and spicy undertones. It has a minty aroma that is reminiscent of the 1980s. Creed Viking may be the greatest perfume for men in Pakistan. This is a day-to-day scent with a spicy opening and pink peppercorns. If sprayed twice, it may also be the best long-lasting perfume for men.The Creed Viking Eau de Parfum for Men price in Pakistan is around Rs. 99,999.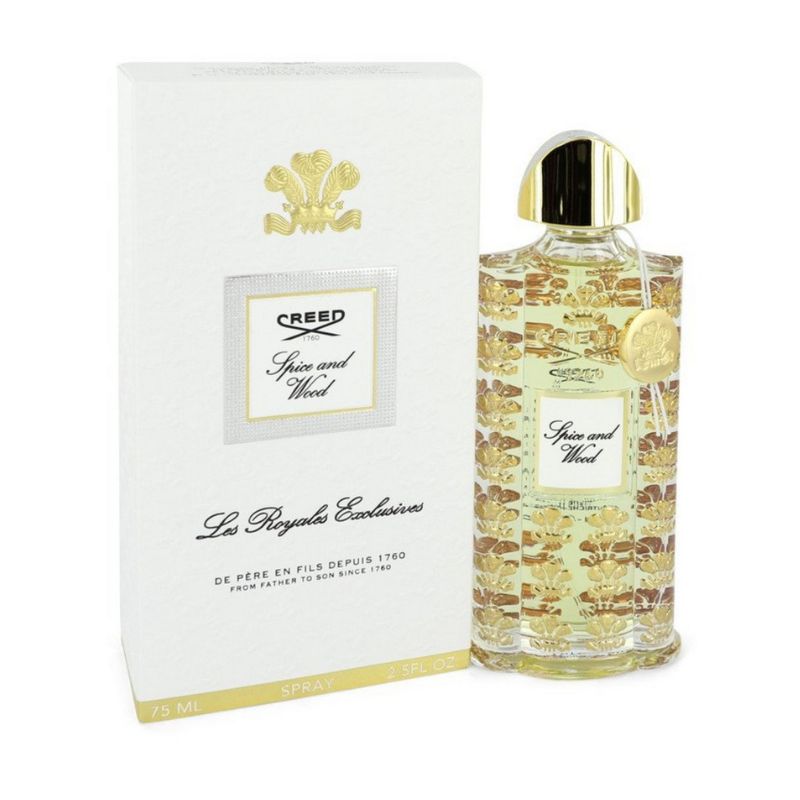 With notes of spice and wood, Creed is renowned for its distinctive aromas. Warm clove, cedarwood, aromatic apples, sun-drenched lemon, and warm clove make up the aroma that makes you think of citrus fruits. You'll be taken back to the 1990s by this fragrance's deep nostalgic overtones. This aroma is wonderful during nighttime gatherings and can stay for up to four hours. Around Rs. 120,000 is the cost of Creed Spice and Wood EDP in Pakistan.
Chanel
As one of the top brands of men's scent in Pakistan, Chanel offers a wide selection of fragrances for guys. These can be more ethereal floral fragrances or more sinister ones. Locate the perfume that suits you the best. The explosive bursts in each perfume's opening gradually give way to lovely, rosy, and spicy scents.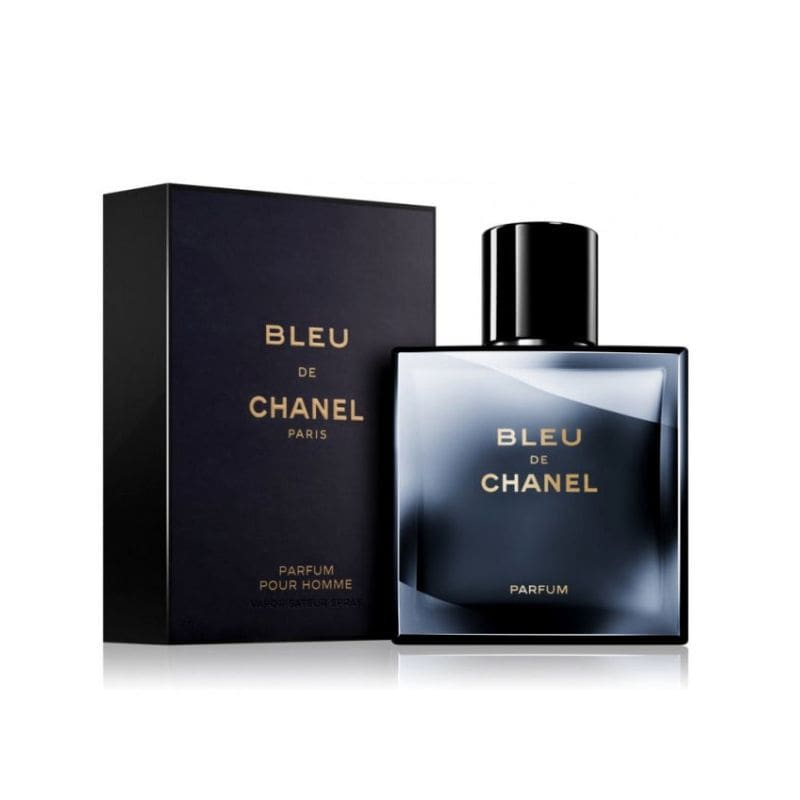 De Blue Ep is Channel's favourite fragrance.Grapefruit, ginger, mint, and pink pepper give it a distinct citrus undertone. A balanced aroma with a strong vibe is produced by the base, which is woody with a tinge of amber. Channel De Blue EP costs around Rs. 40,000 in Pakistan.
Dior
Dior is one of the oldest perfume brands, having started producing perfume in 1999. It is also a luxury brand that offers a wide range of perfumes for men in Pakistan and all over the world. In Pakistan, Dior provides the best perfumes for guys. Vanilla, peony, and lily of the valley are the base ingredients in all of the perfumes. It has an 8–12-hour duration and can be left on the skin for prolonged lengths of time. It is also a high-end brand that offers a diverse selection of perfumes from around the world. Dior produces the best men's fragrances in Pakistan. The predominant scents in all of them are vanilla, peony, and lily of the valley. It may be left on the skin for up to 8 to 12 hours and for extended periods of time.
The greatest fragrance for males is Sauvage by Dior. It has a mixture of a peppery and lavender scent. Clean and spicy aromas are present. It smells distinctively, like nothing else. As the spokesperson for Sauvage, Johnny Depp is connected to it. It has the best scent, works for 12 to 14 hours, and lasts the longest. The dominant flavour is pepper. Dior Sauvage is priced in Pakistan at around Rs. 31,999.
Dior's Sauvage, which combines lavender and pepper, is the greatest scent for guys. The aroma is spicy and fresh. You won't be able to get this particular aroma anyplace else. The Sauvage brand is affiliated with Johnny Depp. The results are the best-smelling and last the longest, lasting 12–14 hours. Pepper serves as the scent's base note. In Pakistan, the cost of Dior Sauvage is about Rs. 31,999.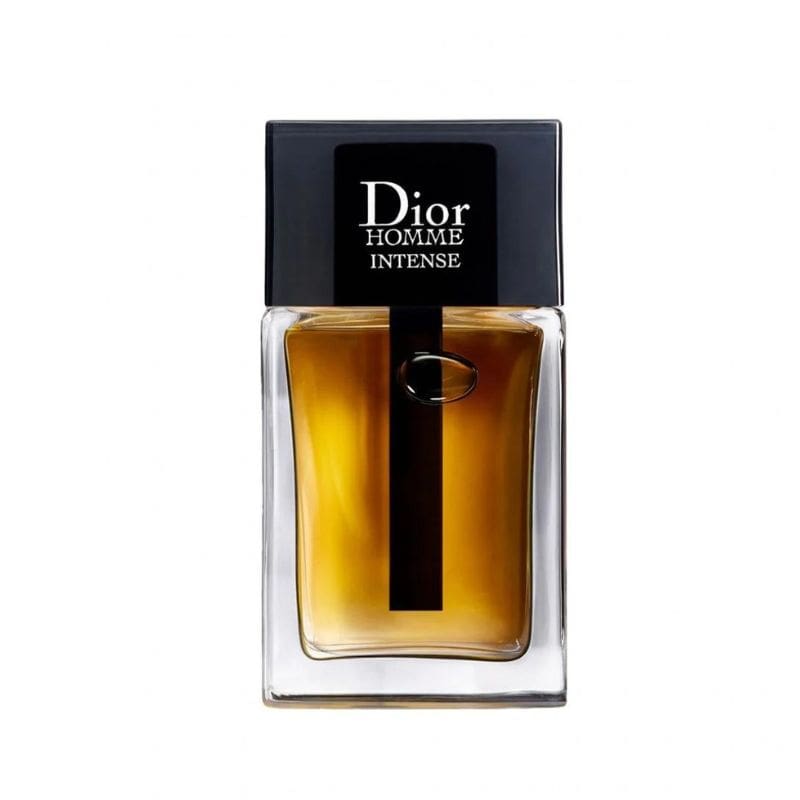 Homme Intense is a unisex scent due to its potent cocoa and vanilla overtones. It has a medium projection that can endure for 8–10 hours. Strong chocolate notes evoke feelings of power, singularity, and confidence as well as sensuality over a longer period of time. In Pakistan, the cost of Dior Homme Intense is approximately Rs. 25,999.
Gucci – High-end Perfumes for Men in Pakistan
Gucci scents are a celebration of unusual love and passion for its customers. It is one of the top perfume brands. Although it is a premium brand with the best perfumes for men in Pakistan, there may be an affordable range. It has a strong, overpowering aroma that lingers. Gucci perfumes are a unique way for Gucci to show its clients how much they love and care for them.
This is one of the top perfume companies. Even if it is a high-end brand with the best perfumes for men in Pakistan, there may be a cheaper variety. It has a powerful, pungent fragrance that lingers. Gucci's intense oud was made available for purchase in 2016. It lasts for a very long time and has a base that tastes like wood.
The black outside of the box gives it a regal and luxurious appearance. This item is also fantastic for men who desire a perfume that smells elegant and lasts a long time. Gucci Intense Oud Men Edp costs approximately Rs 33,999 in Pakistan.
Gucci's intense Oud began in 2016. It has a woody foundation that has a lengthy shelf life and lasts longer. Black exterior packaging gives it a regal, pricey appearance. The effects from using this product are also sophisticated and long-lasting for men's fragrance. Gucci Intense Oud Men EdP costs approximately Rs. 33,999 in Pakistan.
Dunhill
Dunhill is a manly brand that stands for a gentleman. It is without a doubt one of Pakistan's top brands of men's fragrance. Dunhill is renowned for its long-lasting perfumes that last up to 8 hours and for defining strong personalities that appeal to discerning men.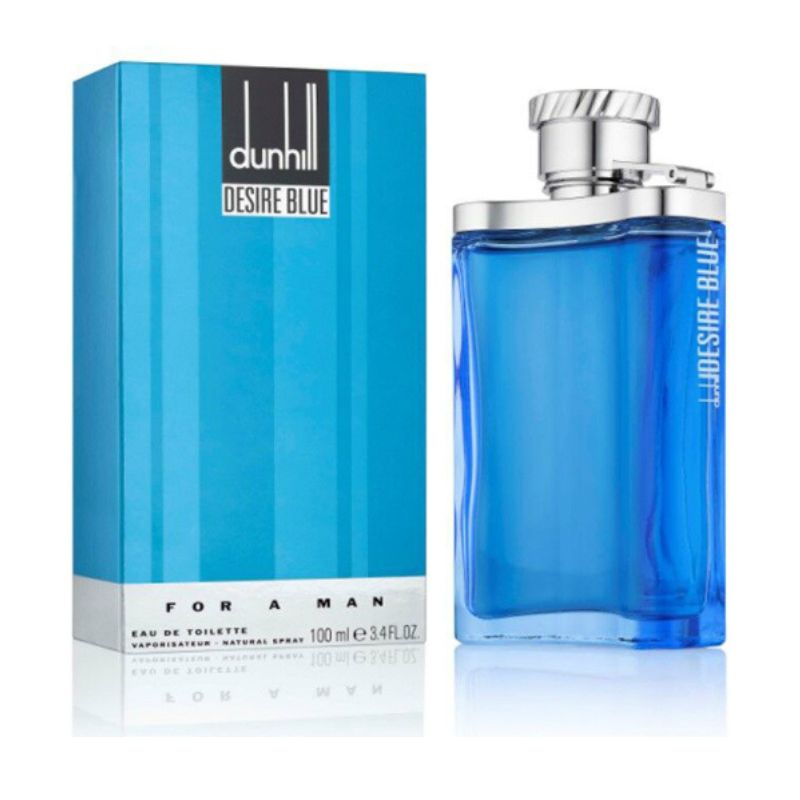 The perfume is fruity and light. Being the best perfume for men, it is popular around the globe. Dunhill Desire Blue has a rosewood-musky base and a hint of synthetic fruits. It lasts longer than most perfumes, but you need to be careful not to overspray it. It's also one of the best perfumes for men in Pakistan. In Pakistan, the price range is around Rs 6,999.
Conclusion
Finally, good hygiene is essential. Therefore, use only the best perfumes for men in Pakistan. Read on to discover the best perfumes for men in Pakistan from the world's top 10 brands. Affordable.pk is a popular online store for buying men's perfumes in Pakistan. There are scents for every taste, from strong to light, wood to musk, designer to celebrity-endorsed. Affordable.pk provides the best men's perfume rates in Pakistan without the hassle of making an upfront payment. Rather than selling, our priority is to build long-term relationships with customers. Top selling brands including Azzaro, Bvlgari, Giorgio Armani, DUNHILL, Hugo Boss, Calvin Klein, Davidoff, and much more are represented in our range of men's perfumes. We guarantee our customers' delight and convenience by delivering real men's fragrances right to their doorstep. Shop with ease by purchasing your preferred brand of perfume from Affordable.pk.