Top 10 Shoes Brands In Pakistan For Man 2022.
Mar 02,2022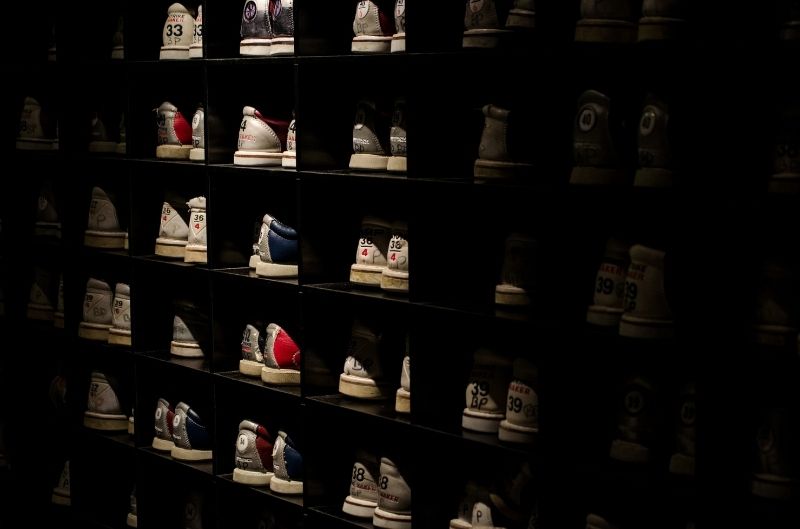 Shoes have a long-lasting impression on spectators, which is why both women and men pay close attention to shoe purchases in order to make a strong impression on others. They are constantly on the lookout for attractive, high-quality, matching shoes that are current with current trends. You must choose acceptable and fashionable footwear as well as unique attire to stand out from the crowd if you want to have a beauiful and lovely appearance. There is now a remedy for every problem. If you're looking for shoes for a specific occasion, these brands have you covered, with styles spanning from casual to party wear to office wear. Today I'm going to share with you a list of the top 10 shoes brands in Pakistan for man and women.
Metro

Borjan

Hush Puppies

Oxygen

Bata Shoes

Servis

Le Sole

Urban Sole

Unze London

Arino

Addidas
Metro - High-Quality Shoes at an Affordable Price

Metro is a multi-brand shoe company that established operations in India in 2013 and soon earned a large fan base. Its outlets can also be located in other countries where people appreciate wearing their shoes, such as Pakistan. One of the key reasons for its tremendous increase in popularity is its ability to sell high-quality shoes at extremely affordable prices. You can buy their shoes online or in person at a location nearby.
Borjan – Highly Desired Brand Among all Men

For the past 18 years, Borjan Pakistan has been creating high-quality shoes for both men and women. It is now a highly desired brand among all boys. The aspect of style is thoroughly blended into their shoes, further stunning others. Their shoes are incredibly stylish and comfortable as they debut the latest footwear collection. They have a vast collection of tastefully designed casual and party shoes for boys. It has 99 branches in Pakistan's biggest cities.
Hush Puppies – Global Brand that Combines Timeless Style

Hushpuppies is also a famous shoe brand, especially for men's footwear. Since 1958, this company has provided soft, comfy footwear. Hush Puppies shoes are sold in the millions every year. They have hundreds of locations across 165 countries. They have locations in Pakistan's biggest cities, including Islamabad, Lahore, and Multan FSD. It's a global brand that combines timeless style with uncompromising quality and comfort. Despite the high prices, quality is never compromised.
Oxygen – Flexible and Durable Shoes Company

Oxygen Shoes is a well-known footwear brand in Pakistan, with stores in major towns such as Islamabad, Sialkot, and Peshawar. Customers can also use the brand's online shopping service, which offers fast, free delivery to their homes. Because of its great customer service, product range, grace, and longevity, the Oxygen Shoes client base has risen considerably since its beginning. With Oxygen Shoes, you can shop for men's, women's, and kids' shoes from the comfort of your own home and have them delivered right to your door. Due to the company's flexible and customer-centric policies, customers can swiftly replace or upgrade their equipment.
Bata Shoes – One of the Top Shoes Brands in Pakistan

Bata is one of the top shoes brand in Pakistan, having been in business since 1942. It creates high-quality footwear for men, women, and kids of all ages. It accomplishes this through an organized retail network. They have hundreds of locations throughout Pakistan's major cities. Its school shoes for students are quite popular among students and parents since they are made of high-quality materials and can be used for a long time. Among students, Bata school shoes are particularly popular. It is the most well-known brand in Pakistan, selling high-quality footwear at a reasonable price.
Servis – Known for High-Quality Comfortable Shoes

Servis has shoes for everyone. Servis is a renowned Pakistani shoe manufacturer that was established in 1928. It is well-known for its high-quality and comfortable sporting shoes. The brand sells elegant chapels, sandals, and casual chappals for men. The company's seven brands include Calza, Cheetah, Don Carlos, Liza, Skooz, Soul, and Toz. Servis has hundreds of sites throughout Pakistan, with at least two to three in each major city. You can now buy shoes for the whole family in one place.
Le Sole - Specialized In Handcrafted High-End Loafers

Le Sole Men is a well-known shoe business that specializes in handcrafted high-end loafers, sandals, and formal shoes for men. According to the latest trend, they have their own distinctive style, with an open format and welcoming employees. They have a 5-year successful track record, with high customer satisfaction and consistent quality, which contributes to their high demand. Le Sole offers free delivery in Pakistan for orders over 4000 rupees.
Urban Sole – One of a Kind Footwear Brand

Are you searching for a high-quality, one-of-a-kind footwear brand? You've come to the right place. Since 1998, Urban Sole has been supplying its devoted clients with high-quality footwear. All of Pakistan's major cities have their own outlets. For orders exceeding 1500 dollars, they also provide free shipping.
Unze London – Renowned Multinational Brand in Pakistan

Unze London offers a wide range of men's footwear. It's a well-known multinational brand with locations throughout Pakistan. There are men's sandals, moccasins, everyday slippers, and formal collections to choose from, each with its own individual style and elegance. Their stores may be found in a number of cities across Pakistan. They also have an online store. You can now get the trendy shoes of your choice right here.
Arino – Genuine Leather Shoes Brand

Arino is another popular name in the top 10 shoes brands in Pakistan when it comes to top shoe companies for men in Pakistan. They provide a wide range of sandals and slippers to choose from, from casual to sophisticated. Their selection is genuine, and they sell high-quality leather shoes made in the United States. Arino has shoes for all kinds of guys, whether they prefer eastern or western styles.
Addidas – High priced Sport Footwear Brand

Addidas is a well-known sports footwear brand. Addidas is a high-priced corporation that creates, manufactures, and sells the world's top sporting goods. It is in high demand in Pakistan because it is so well-known as one of the top shoes brads in Pakistan around the world. Those who enjoy wearing high-quality sports shoes will appreciate this brand's shoes because they are more comfortable and built of higher-quality materials. Many stores in Pakistan's major cities, including Lahore, Islamabad, and Faisalabad, sell this brand. Addidas shoes are imported from foreign nations by several Pakistani shops.
Conclusion
We've compiled a list of some of Pakistan's best top 10 shoes brands in Pakistan for man. All of the brands offer high-quality footwear in the most up-to-date styles. You can find the trendy and latest shoe styles and designs for yourself at any of the brands mentioned above. All of these brands never skimp on quality and always keep their costs low. By delivering the finest buying experience, the above list of shoe companies makes your life easier. So, whether you're looking for athletic, dress, or other types of shoes, you'll get just what you need.