Top 4 Turkish Actors Wear Pakistani New Dress Design.
Feb 25,2021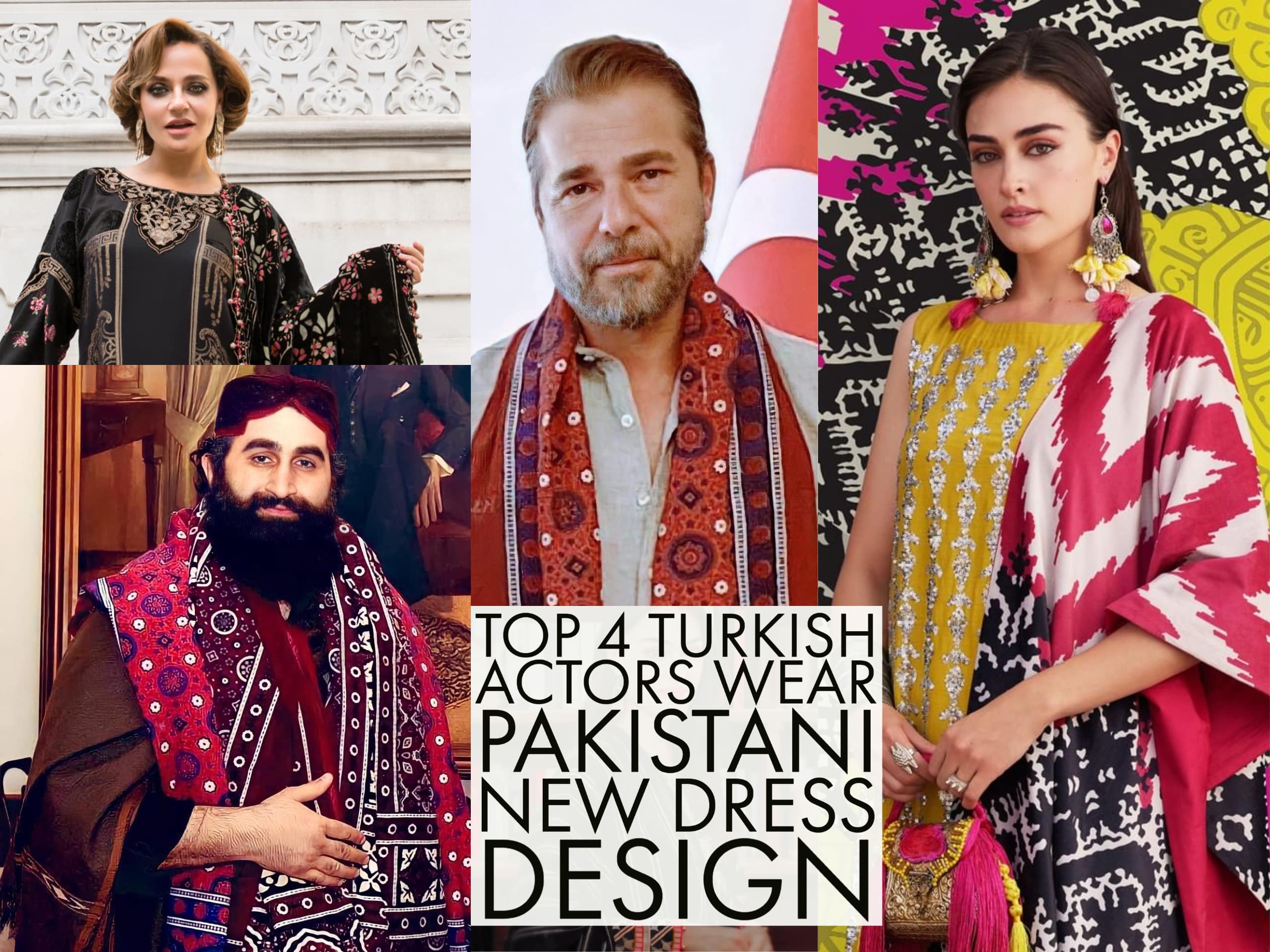 Turkish Actors Spotted Wearing Pakistani New Dress Design
Turkish dramas have become a huge sensation in the entertainment world. There has been a reviving change on social platforms, where we can see most of the content related to the promotion on Facebook.
In Pakistan, the viewership increased because PTV has recently aired an Ertugral drama that was based on the theme of Religion. When this initiative was taken, Prime Minister Imran Khan, himself suggested on Twitter to watch this series. Ertugral's actors got fame and Paksitani public showed immense love, which convinced them to visit Pakistan.
Gladly, now they have become part of many projects and prestigious brands took them as brand ambassadors. Fans have started following them on Instagram and their pictures are showcased on Pinterest. Here is the list of stylish Turkish actors who spotted wearing beautiful Pakistani new dress designs on various occasions. As they have carried these styles making people crazy to follow trends and find options through online shopping in Pakistan.
Engin Altan Düzyatan Spotted Wearing Ajrak
Doing justice with the leading role, Engin Altan Duzyatan got famous not just in Turkey but also in Pakistan. At the request of fans, he visited Pakistan and preferred carrying pure Sindhi ajrak with the western outfit.Although, ajrak is worn with a unique kurta design but it definitely suits him spreading grace.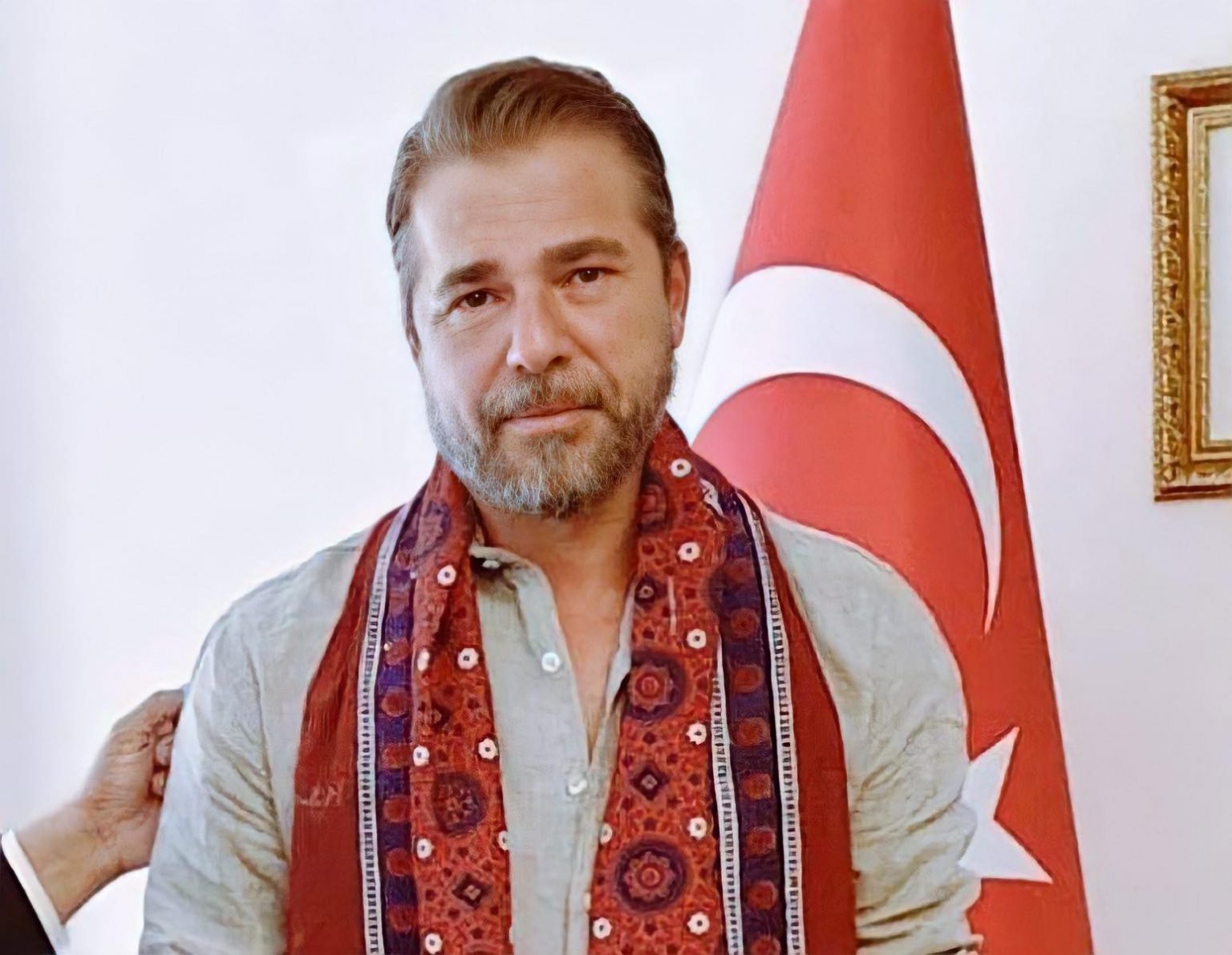 Esra Bilgiç Cloak Up In Khaadi's Girls Dresses
After seeing Esra Bilgic on Youtube, ladies followed her dressing sense as a hobby. She is the most top-rated actress that signed different projects while staying in Pakistan. She represented many platforms like Khaadi where she was seen doing modeling by slaying in Pakistani ethnic girls dresses.
Other than that, she also did a few advertisements wearing shalwar kameez with shawls that were taken over by tik tokers and they showed lots of praise. Moreover, the kurta design that she carried with a tribal theme goes viral.
Khaadi Western-Mix Spring Girls Dresses Ideas 2021
Didem Balç?n Exhibiting True Ethnic Colors In Maria B
Maria B is known for making all types of clothing lines, extending her reach in kids clothes and boutique-style bridal dresses for ladies. Didem Balç?n showed off amazing luxury designs with the mixed cultural theme with Maria B.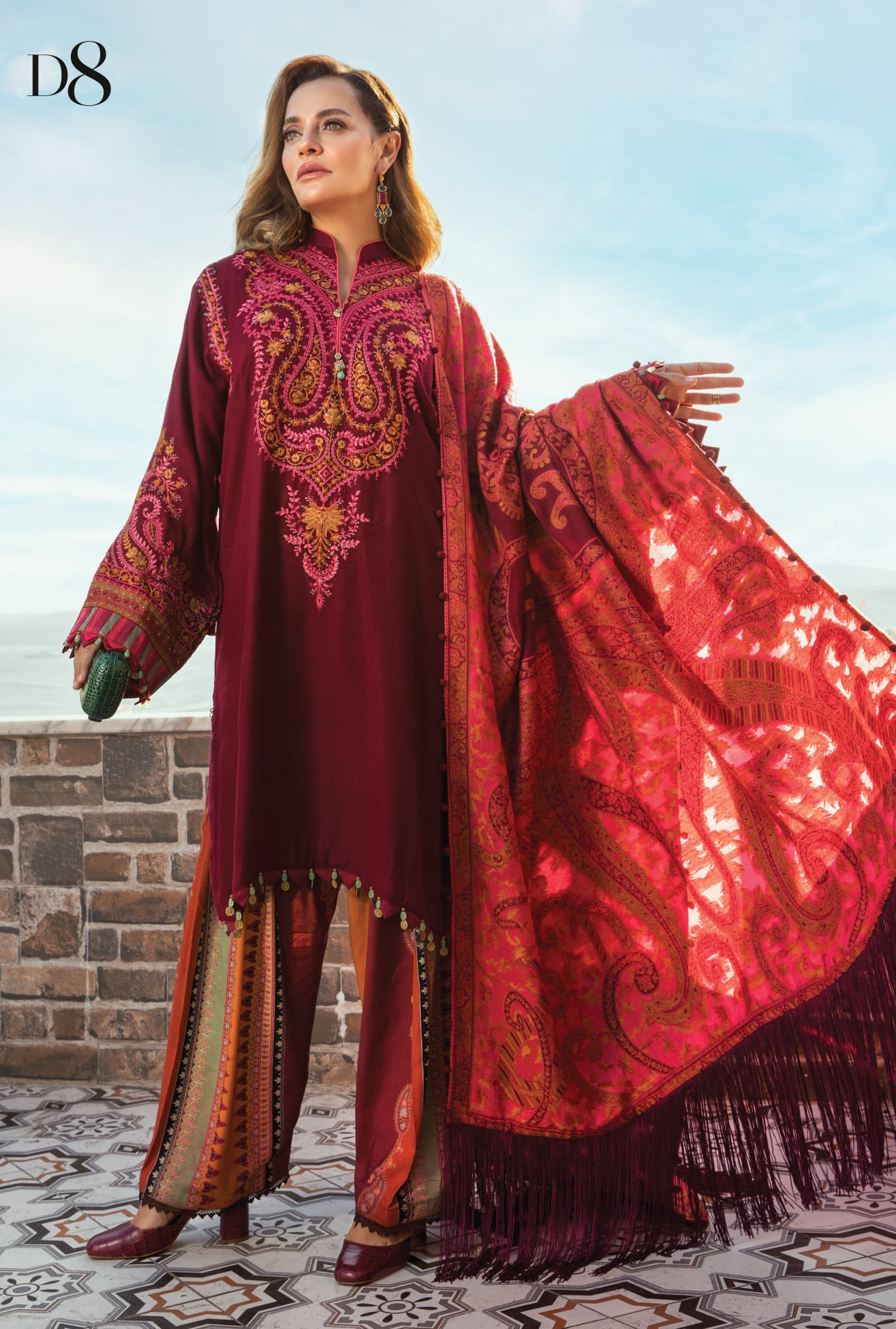 Maria B is syncing with most of the Turkish actors to display fashion across Paksitani boundaries. Basically, she did a recent photo shoot for the winter collection. Although they have chosen Turkey for a photoshoot, however, we can find Paksiatni ethnic designs that perfectly fit her personality.
Celal Al Wearing Ajrak With Black Kurta Design
One of the important leading roles in Ertugral was played by Celal Al in which he beautifully did justice to his character of a companion. He visited Pakistan a few days back and wore ajrak style with Sindhi topi. His black kurta design blended perfectly with the ajrak style.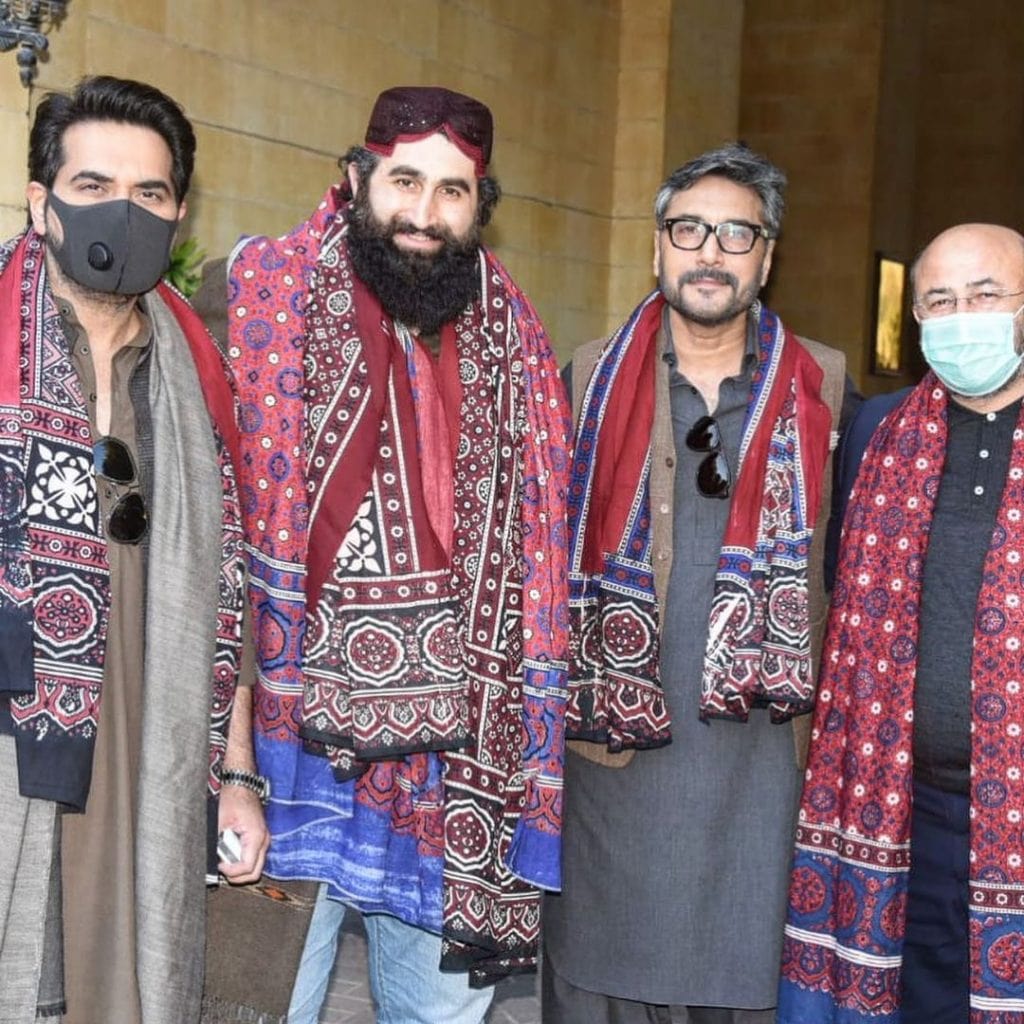 The news is out that he is working with the production houses of Pakistan to merge the themes of Pak-Turk and make them live on dramas for real entertainment.
Closure
It's a positive impact seeing both countries resonating with one another and sharing rich cultures. We are expecting more Turkish celebrities to visit Pakistan and might be wearing new dress designs in the future for most of the brands.