Top Pakistani Youtubers in 2023.
Aug 02,2023
Introduction
In this fast-paced world of digital creation, Youtube has emerged as a dynamic platform that has captured the attention of audiences worldwide. With its vast population of tech-savvy individuals, Pakistan is also becoming a part of this innovation. These individuals have risen to fame, impressing viewers with their skills. In Pakistan, where there is an issue of jobs, different people have utilized online platforms as their source of revenue. Their skills have impacted YouTube well and given Pakistan a global presence. They cover genres like comedy, vlogging, tech, and education, connecting with audiences and influencing society. This blog will explore the challenges of a YouTuber and Pakistan's biggest youtubers.
How are Pakistani Youtubers making a Mark?
There has been a dynamic increase in the world of Pakistan youtubers and a remarkable surge in content creators across various genres in recent times. From comedy and entertainment to vlogging, lifestyle, tech, and gaming, Pakistan's top YouTubers have mastered engaging their audiences and making their mark in the digital realm. Each leaves an incredible mark on the platform.
Comedy and Entertainment
Pakistani Youtubers have made a mark through their comedy, entertainment, their exceptional content and have spread their talents with millions. They have always been appreciated as laughter is a universal language that brings people together.
People who are stressed and frustrated in these competitive times seek a relaxing resource. Comedy and entertainment-related content provide them with a comforting and relaxing experience they love. This is the reason why comedy content is getting so much popular nowadays.
Pakistan's biggest youtubers address relatable topics and everyday situations that resonate with their audience through humor. These creators have an innate ability to find humor in ordinary situations extraordinary and leave their viewers with a pleasant experience.
Pakistani comedy Youtubers need no introduction. They are not only creating content for amusement but also utilizing satire to comment on serious social issues. They try to make the public aware of various social skills through comedy. People love to listen to the news when amusingly presented to them. Comedians like to sparkle conversations and encourage their viewers to think critically about the world around them. Their ability to balance humor and social commentary sets them apart, making their content entertaining and thought-provoking.
Vlogging and Lifestyle
People like to follow the lifestyle of famous YouTubers and celebrities. The rise of vlogging has given Pakistanis a platform to share their lives, experiences, and perspectives with their audience. Pakistani vloggers take their viewers on a journey, documenting their daily routines, travel adventures, and unique experiences.
Vlogging, short for video blogging, has become a popular genre, attracting viewers who seek a glimpse into the lives of their favorite creators.
The authenticity, simplicity, and sense of belonging set Pakistan YouTubers apart. They offer an unfiltered view of their lives, making their audience feel part of their everyday routines. From family moments to travel diaries, these creators showcase Pakistani culture's diverse and vibrant aspects.
The personal connection between vloggers and their audience creates a sense of relatability, making viewers feel like they are friends sharing life's ups and downs.
Pakistani lifestyle YouTubers also significantly promote positivity and motivate their viewers to lead fulfilling lives. They inspire their audience by sharing personal growth, resilience, and self-improvement stories, encouraging them to embrace life's challenges positively.
Tech and Gaming
The tech-savvy community in Pakistan finds solace in the world of tech and gaming YouTubers who cater to their interests and passions. These creators delve into the latest gadgets, conduct insightful tech reviews, and explore the exciting realm of gaming.
Tech YouTubers in Pakistan serve as reliable sources of information for tech enthusiasts. They offer in-depth reviews of smartphones, laptops, and other gadgets, helping viewers make informed purchasing decisions. Their expertise and analysis assist viewers in understanding the features, performance, and value of various tech products in the market.
Gaming has evolved into a popular and competitive genre on YouTube, with Pakistani gamers showcasing their skills and engaging in thrilling gameplay.
These gaming YouTubers entertain their audience with captivating narratives, challenges, and live streams, creating an interactive and immersive experience for their viewers.
They also form gaming communities, fostering a sense of camaraderie among gamers in Pakistan.
Challenges Faced by Pakistani Youtubers
There are numerous obstacles that Pakistani YouTubers face to make their channel successful. Some of the challenges are listed below:
Massive Competition
There are a lot of popular content creators on youtube, which makes it a challenge for emerging YouTubers. Since youtube is an online platform that is easily accessible, there are millions of channels available, and the platform is saturated. The possible and most effective way to overcome this challenge is by delivering quality and unique content daily. If you are a new YouTuber, posting videos daily can increase your channel visibility to the local audience. Try to have a marketing strategy as well to promote your channel.
YouTube Policies
Youtube has set some strict guidelines, and there are specific content policies. As a YouTuber, you must consider these guidelines to avoid inconvenience. BE AWARE OF THESE POLICIES! Not adhering to these terms can lead to demonetization, or even your channel can terminate.
One of the other challenges is the change in the youtube algorithm. Each online website has some algorithm, and optimizing content can help you generate an audience. These algorithms are continually shifting, leading to view fluctuations and challenging creators.
Monetization
One of the significant challenges that the YouTubers faced was generating sustainable revenue. There are some requirements set by youtube to get your channel monetized. A channel needs significant subscribers and watch hours to generate revenue from content.
However, top Pakistani YouTubers had a large following and generated money from ad revenue as well.
Consistency
A YouTuber needs to be consistent in building an audience. Pakistan's biggest YouTuber takes this platform as their sole earning source and creates content regularly. This gives them popularity and fame that helps them generate views. However, maintaining consistency can lead to burnout for some YouTubers. It can be challenging because balancing quantity and quality content can be hectic. Sometimes, the pressure to meet these deadlines can impact the creative process.
Copyright Claims
Some best Pakistani YouTubers have been a target of these copyright strikes that have affected their monetization or led to video removal. You need to understand and navigate these copyright laws given by youtube to reduce the risk of content ID claims. Nowadays, obtaining appropriate permissions has become vital for content creators.  
Engagement and Community Management
Building a loyal audience is very important for a YouTuber. It is a challenge for YouTubers to win the audience's hearts through their content creation. It is a fact that if you have engagement and community management, you can obtain long-term success on Youtube. However, managing comments, responding to messages, and fostering a positive online environment requires time and effort.
Video Editing
As said earlier in this blog, it is critical to give quality videos daily to make a channel prosperous. It can be a test for YouTubers, as creating high-quality videos requires videography and editing skills. It is also time-consuming to learn these editing skills that can help you present an elegant and an engaging video.
For youtube, it is fundamental to not compromise on creativity and uniqueness. Consider the audience's expectations and utilize your imaginative skills to put an everlasting impression on your audience.
Pakistan Biggest Youtubers
Below are some of the famous and top Pakistani YouTubers. They have gained expertise in overcoming challenges and generating a loyal audience across the globe.
Born in Karachi, Salman Norman is a famous and dynamic social media influencer. He had 16.9 million subscribers on youtube and 270 thousand followers on Instagram. Salman is 26 years old; He is Pakistan's number 1 YouTuber, showcasing his creativity and passion for connecting with people.
Salman Nouman graduated and started his career as a musician. Still, he gained popularity and fame by creating short videos on Youtube. The best thing about these short videos is that they are captivating and engaging, and the audience loves them. He became an example for the new YouTubers through creativity and video consistency. The passion and dedication require no introduction as Salman's every new video enchants viewers worldwide, and people love to watch his videos.
Another element that has made Salman Norman Pakistan the number 1 YouTuber is his exceptional product reviews. Since he had many subscribers and viewers, different companies collaborated with him for branding and promoting their products. This is an effective marketing tool for companies as they make people aware of their products. People very much like his blogging, branding, and expert reviews.
Net Worth
From sharing his daily life adventures to providing valuable insights into fashion, beauty, and lifestyle, Salman has become a beloved figure in the digital world. He is Pakistan's number 1 YouTuber with a net worth of approximately $3.9 million to $23.4 million. In the last month, June 2023, Salman earned a revenue of $295 thousand. He always got massive views on his videos, and he earns $1.21 per 1000 views.
Saad-ur-Rehman, also known as ducky bhai, is a popular roaster and vlogger in Pakistan. He started his youtube journey in 2013 by making tech and tutorial videos. But he got famous in 2017 when he started making roast videos. Since then, he has been very famous, and people worldwide love the content of ducky bhai.
With a distinctive style that combines humor with social commentary, he has earned a massive following, making him one of Pakistan's most beloved content creators. Some people referred to him as the carryminati of Pakistan as his roast videos were very favorite for the people and affected the people's perspective on specific issues. He has a very loyal and huge fan following as he is one of those who gives youtube a rise in Pakistan. He also got indulged in a fight with sham idrees once, and many Pakistani people supported him, for which he thanked them a lot.

Ducky Bhai is a top Pakistani YouTuber, the only one with two channels containing more than 1 million subscribers. His other channel is a gaming channel known as Ducky Extra. He has exceptional gaming skills and posts his gaming videos on this channel. A Livestream of ducky bhai playing video games has also been loved by the people of Pakistan. Saad-ur-Rehman playing PUBG has recently been very trendy, and many teenagers learn from his videos.
Ducky Bhai has 5.15 million subscribers on his main channel on youtube and 1.86 million on his gaming channel. He has now started vlogging and sharing his daily life updates with people. People love to watch these vlogs daily.
The factor that has given ducky bhai a place in the audience's hearts is his simplicity and humbleness. Despite his colossal success, he remains down to heart. He cares for his audience and speaks for their issues on youtube or other platforms, which gives him much respect. Living in Lahore, his fans meet with him, and he is very open to taking selfies. He often shares stories of his early struggles and emphasizes the importance of hard work and dedication.
Net Worth
Ducky Bhai was once the number-one YouTuber in Pakistan, and he now has a net worth of $6.42 million. Since 2017, he has earned $26.75 million, and according to data, ducky bhai's video games have 891 thousand views daily. Samsung companies also pay a lot to ducky bhai as he is the brand ambassador of Samsung in Pakistan.
Showcasing dedication and exquisite culinary skills, the kitchen with Amna is an exceptional addition to the Pakistan YouTubers list. This channel was founded by the chef AMNA who has excellent cooking skills and wants to show her expertise to the audiences. She has gained popularity quickly and made cooking accessible for everyone. She believes that cooking is an art and it should be shared.
Her videos are not just tutorials or instructions; she delivers very engaging content and a relatable persona that has made her channel successful. Amna's attitude is so friendly and warm that the viewers love to watch the videos. Not only did she share a variety of recipes very easily and conveniently, but she also encouraged viewers to share their cooking experiences. This connection with the audience has given her a genuine place in the audience. The audience loves to ask questions and comment about what should be the following recipe. On the other hand, AMNA answers those comments amicably. Such two-way interaction fosters a sense of community that is very appreciated by the people.
 The reason for Kitchen with Amna's success, besides her dedication and passion, was her collaboration and partnerships. These partnerships with content creators and brands have given her new audiences and expanded its youtube channel visibility.
Amna is 33 years old, and she started her channel in 2016 by creating short and engaging recipes. With time, she shared numerous recipes that are loved by the Pakistani audience. Not only share Pakistani dishes, but she has expertise in other world cuisines as well. Amna features recipes from around the world, including Indian, Italian, Chinese, and many more international cuisines.
Amna is one of Pakistan's biggest YouTubers, and she has inspired many women across Pakistan to pursue their dreams and not fear obstacles.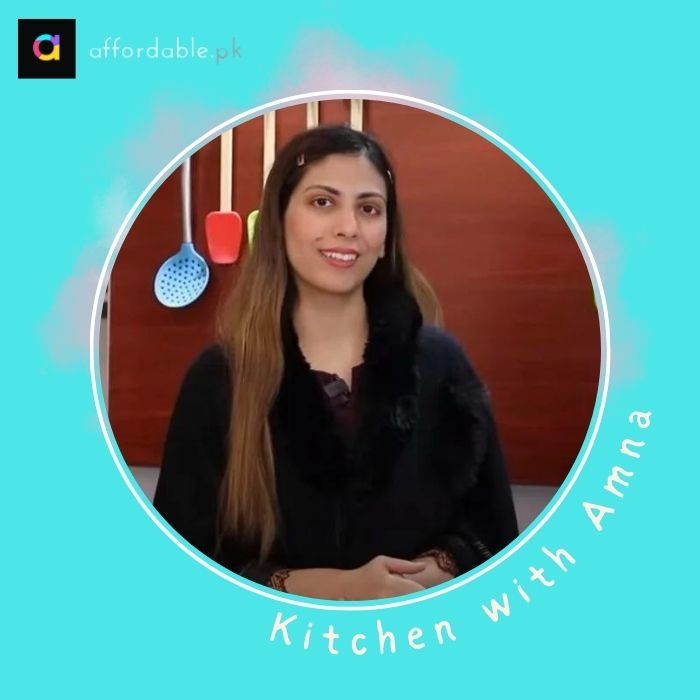 Net Worth
Her channel Kitchen with Amna has a net worth of approximately $243 thousand to $1.46 million. In the last month, June 2023, she generated a revenue of $1.41 thousand. Her channel has 4.38 million subscribers and uploaded 1286 videos on youtube.
People of Pakistan and overseas love to see the rural area and their culture. Providing traditional village cooking style, Mubashir Siddique's youtube channel "Village food secrets" is very loveable and a unique addition to the Pakistan youtubers list. It provides a very enhancing and immersive experience to the audience.
This channel shares authentic recipes, local ingredients, and time-honored culinary techniques to give a cultural touch.

The key reason for the popularity of this youtube channel by Mubashir Siddique is captivating village scene videos. Channel showcases the simplicity of village cuisines and aware people of their old traditional and rich culture.  
Mubbashir Siddique, with his enthusiasm, makes cooking videos in the traditional style. He asks his father for feedback that he appreciates his son's cooking by saying, "ZINDABAD MUBASHIR PUTTAR, MAZA AAGAYA" ( love live mubashir son, I enjoyed it). Such a family culture connects his youtube videos to thousands of people on a personal level. From bustling local markets to serene farmlands, Village Food Secrets showcases the entire food preparation process, capturing the essence of community spirit and shared meals.
The practices used for cooking food are all environment friendly and organic, which gives this channel global fame. Emphasizing the use of locally-sourced ingredients, organic produce, and traditional cooking utensils like clay pots and earthen stoves, the channel encourages a deeper understanding of the harmonious relationship between food and nature.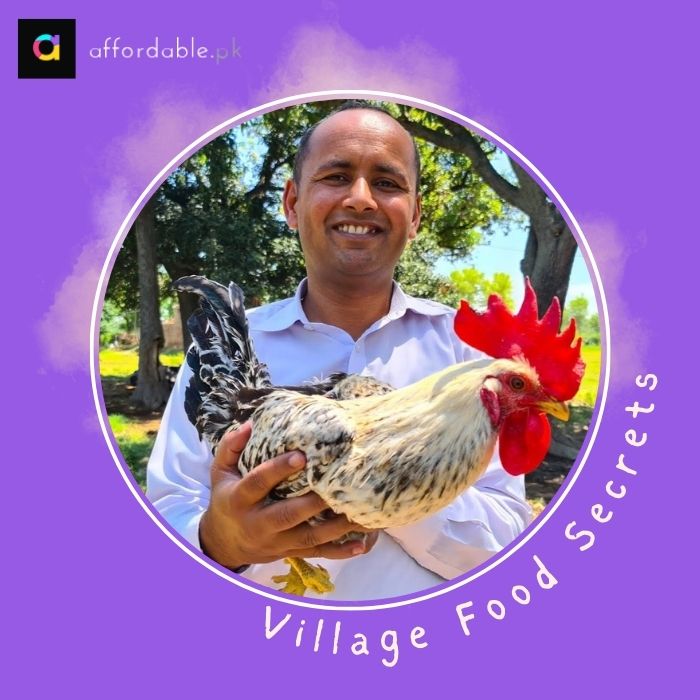 Net Worth
Founded in 2016, village food secrets have gained 3.96 million subscribers. It has a net worth of nearly $299 thousand to $1.8 million. In June 2023, this channel generated a revenue of $4.46K. This channel has uploaded 1305 videos on youtube that elaborate on their consistency.
Mastered in comedy and bringing smiles to people's faces, P 4 Pakao is on the most extensive Pakistani YouTubers list. Created by talented comedian Nadir Ali, who needs no introduction. He is the most prominent Pakistani YouTuber, and his channel P 4 Pakao has become very popular in Pakistan.
It is known for its hilarious pranks, social experiments, and comedic stretches that will surely bring smiles to your face. So, if you are worried or frustrated, P 4 Pakao pranks can remove all your worries and become a source of joy and laughter.
Nadir Ali is the creative mind behind P 4 Pakao, founded in 2016. Since then, this channel has been bringing happiness to the people. Nadir Ali started the channel with the simple intention of spreading laughter among his friends and family. However, his witty pranks and humorous sketches took only a short time to captivate a broader audience. As the channel's popularity soared, Nadir Ali and his team embraced their role as entertainers, continuously creating content that tickles the funny bone of their viewers.
P 4 Pakao's comedic sketches are not only humorous but also thought-provoking. Through their skits, the channel addresses various social issues prevalent in Pakistani society, cleverly using humor to raise awareness and encourage positive change.
Nadir Ali and his team have been conscious of maintaining a delicate balance between harmless pranks and ensuring that no one is harmed or embarrassed. They prioritize the well-being of their participants and often involve them in the humor after the reveal, ensuring everyone shares a laugh.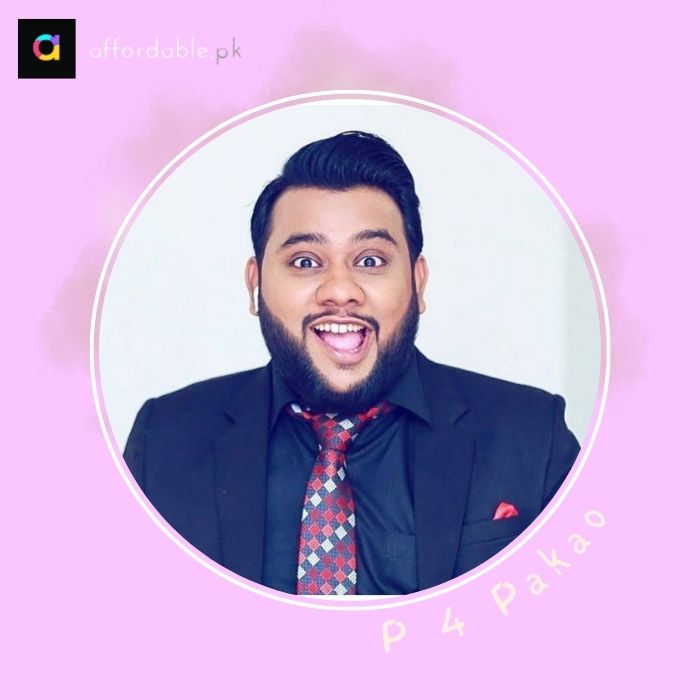 Net Worth
Nadir Ali is a top Pakistani YouTuber with a net worth of $3 million. In June 2023, this channel generated $3.76 K. This channel has 3.94 million subscribers on youtube. However, P 4 Pakao also has a website where fans can purchase merchandise such as T-shirts, hoodies, and phone cases.
Conclusion
In final words, Youtube offers a platform where people can showcase their talent and creativity to the people and generate revenue. It is easily accessible. However, some challenges come the way. Content creators must be adaptable, persistent, and passionate about their work to overcome these obstacles. This blog focuses on Pakistan's biggest YouTubers, and you can get an idea of how these YouTubers make a mark through their consistency and quality content. They became the top Pakistani YouTubers with creativity, authenticity, and constant struggle. So, if you are a YouTuber, consider these challenges and take guidelines from the journey of top Pakistani YouTubers to have a successful career on youtube.