Top 10 Smart Watches In Pakistan.
Feb 28,2022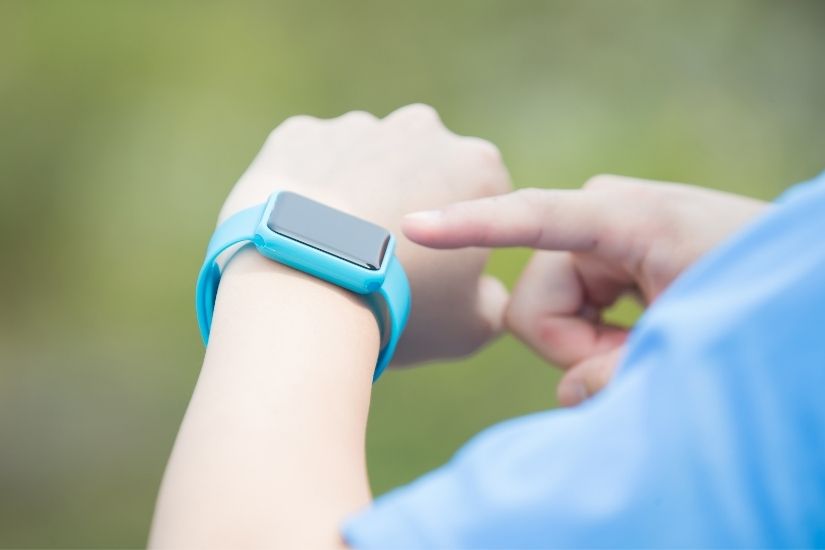 The watch shows the time as well as your class. When you wear a more expensive brand watch on your wrist, you exude a sense of awe and elegance. Many Pakistanis prefer to have a branded watch collection. Nevertheless, the current smartwatch craze has piqued the interest of many watch collectors.
Smartwatches for men and women are made by a variety of companies, but they all have similar functionality, such as fitness tracking, time, map directions, social network access, Bluetooth connectivity with Android phones, and so on. The cost of the top 10 smart watches in Pakistan varies by brand, as several brands sell them at extravagant prices. Furthermore, many companies provide low-cost smartwatches.
People know that high-quality, reputable brands sell their products exactly as they claim. Therefore, the design and functions of smart watches create a difference in price range, while the brand name also matters.
Top 10 Affordable and Best Smartwatches in Pakistan
A smartwatch with several features such as sound, notifications, music, vibrator, buzzer, health assistant like blood pressure, time, reminders, Bluetooth, touch screen, and many other options is usually more expensive, but this is not always the case because different brands sell their products at varying rates, some at the lowest price.
Here is a list of the top 10 best smart watches in Pakistan that are not only inexpensive but also of great quality. The design of these watches is identical to that of the major companies that sell their smartwatches at exorbitant prices in Pakistan.
In 2022, the top 10 best and most affordable smartwatches available in Pakistan in 2022 are as follows:
Xiaomi Mi Smart Band 4

Fitbit Versa

Apple Watch Series 6

Apple Watch Series 7

Samsung Watch Active 2 44mm

Samsung Galaxy Watch 3

Zeblaze Thor 4 Pro Smart Watch

Huawei Watch GT

Honor Magic Smart Watch

Mobvoi TicWatch E2 Smart Watch
The Xiaomi Mi Smart Band 4

The Mi Band is Xiaomi's first smartwatch, and it has a health tracker, notification access, and the ability to track calories, heart rate, and other fitness metrics.
The only benefit of the Xiaomi watch is that many of them lack a microphone, making it impossible to receive calls owing to the small screen. Nonetheless, reading alerts becomes tough. Xiaomi smart watches are one-of-a-kind, stylish, and practical devices. This fitness tracker band is a departure from the smart watches that have previously been released, as well as a smart bracelet with a color screen. There's also a heart rate monitor and a sports mode.
Fitbit Versa

The Fitbit Versa is one of the best smart watches in Pakistan. It has all of the capabilities of the Versa Lite Edition plus the ability to save and play over 300 songs, use on-screen exercises that play on your wrist and coach you through every move, and track swim laps and floors climbed. It tracks your activity during the day, as well as your heart rate and sleep stages, and has a battery life of 4+ days.
Apple Watch Series 6

Apple is known for its brand name and mobile phones, yet its goods are acknowledged as some of the most expensive in the world. However, in Apple's smartwatch lineup, the finest watch that is currently trending is the Apple Watch Series 6. Because Apple is one of the costliest brands in phones and other technological gadgets, the Apple smart watch price in Pakistan is quite high.
According to fitness experts, the Apple Smart Watch in Pakistan has the greatest monitor for your heart's rhythm, and the best aspect of this watch is that it can track your fitness.
Apple Watch Series 7

The Apple Watch Series 7 is Apple 's new smartwatch, and it starts at $399. It has a larger always-on Retina display, a more circular shape with a larger case, higher durability, and faster charging.
The Apple Watch Series 7 was announced in September 2021 and is still in its early stages of development. Every September, Apple releases new Apple Watch models, and there's no reason to believe that this year will be any different.
Samsung Watch Active 2 44 mm

Samsung has the best and highest quality items, and when it comes to watches, it has more competitive and affordable watches than Apple.
Samsung Galaxy Watch 44 mm is available and is known to be one of the best smart watches in Pakistan because Samsung is one of the country's major brands. This watch is appealing since it includes not just outstanding fitness capabilities, but also a dual-core 1.15 GHz processor, a 1.3" screen, a 472 MAH battery, and all of the popular sensors.
Samsung Galaxy Watch 3

The Galaxy Watch3 is a smartwatch that combines health technology with a traditional look, with a changeable watch face and a luxury leather band. In one premium and traditional gadget, the Galaxy Watch3 blends smartphone-level productivity with cutting-edge health technology.
Zeblaze Thor

The Zeblaze Thor is one of Pakistan's most underappreciated smartwatch brands, despite the fact that it offers so much! From a 4G network to speedy GPS, apps like Google Play, voice search, offline music, WiFi, and weather, and much more! You can sync your Zeblaze Thor Smartwatch with both Android and iOS and use the heart rate monitor and pedometer to track your fitness. You can make and receive calls, as well as set a call reminder. This smartwatch has so much to offer!
Huawei Watch

Huawei is yet another prominent brand in the contemporary tech industry, with excellent characteristics and performance that compete well with leading Android phones. Their smartwatch boasts a 3D, durable, and attractive design, as well as capabilities like Bluetooth calling, in-device music, and notification checking. The Huawei Smartwatch is equipped with Huawei's own Kirin chip, which provides excellent battery life. The nicest aspect about this watch is that it has an underwater heart rate monitor function that allows you to track your underwater status in great detail, so if you're a swimmer, this is the watch for you!
Honor Magic Smart Watch

The HONOR Watch is one of the slimmest smart timepieces on the market, carefully made from 316L stainless steel that is both lightweight and comfortable. The HONOR Watch is hand-polished to perfection and uses CNC machining and the most up-to-date laser engraving technology to ensure long-term durability. The watch has a biodegradable nylon plastic shell as a finishing touch.
Mobvoi TicWatch E2 Smart Watch

TicMotion, Mobvoi's suite of patented AI algorithms, enables TicWatch E2 to proactively detect your activity, track your water-resistant swim activities, and deliver your fitness data, all without the need for a click. The TicWatch E2 is your go-to smartwatch for every style because of its perfect balance of great functionality and appearance.
 So, which of these top 10 best smart watches in Pakistan do you consider to be the best? Do you have a suggestion to add to this list of Pakistan's best smartwatches? Please let us know in the comments section below if you want to buy smartwatches online with online shopping!