Top 7 Bridal Dresses 2023 By Mohsin Naveed Ranjha.
Oct 14,2020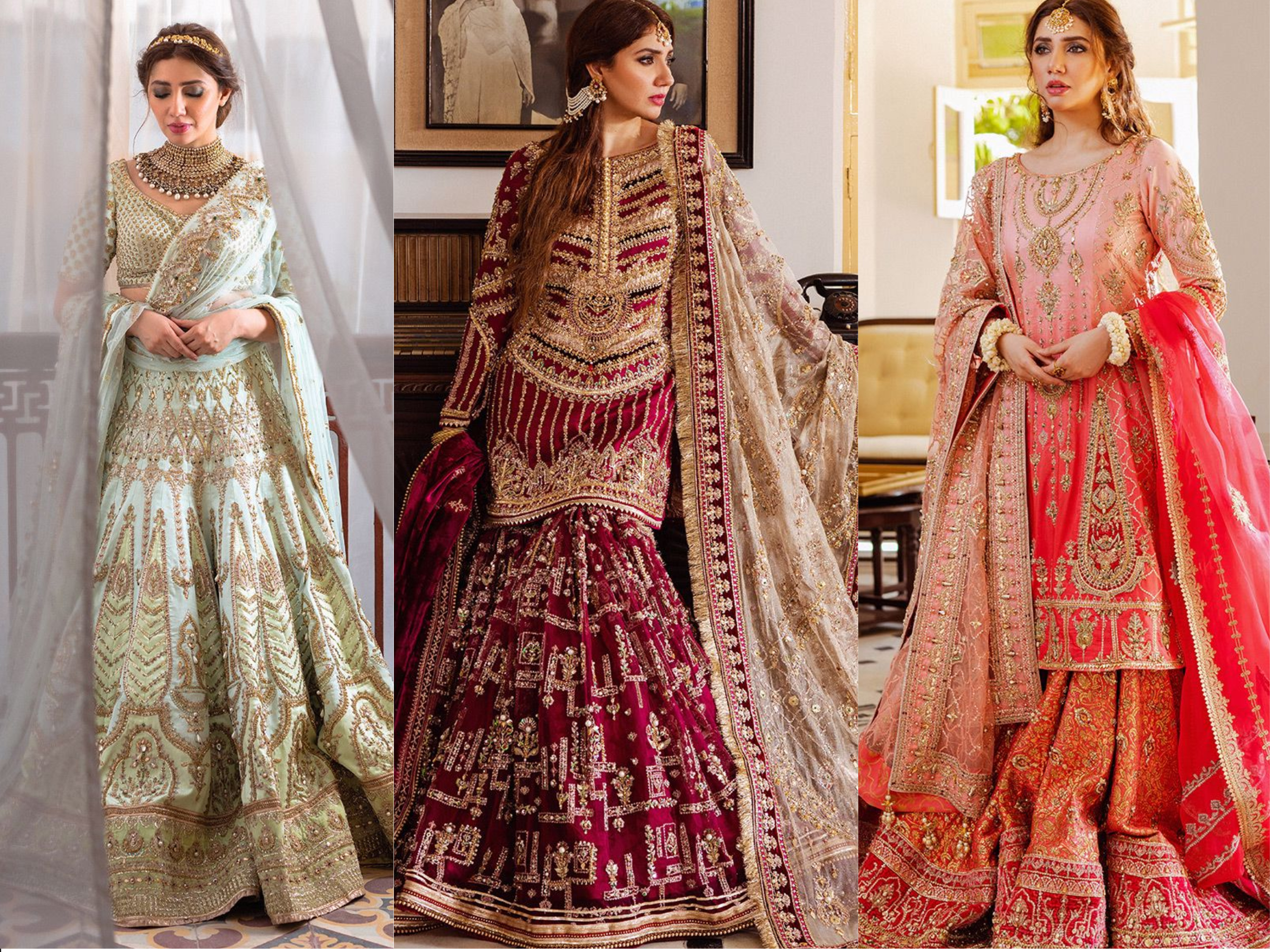 Traditional Pakistani Bridal Dresses 2023 By MNR
As 2023 was expected to be a cheerful year but not turned out to be the same as we expected. In the middle of this, designers are putting up efforts in making buyers happy because it's time to cherish happy moments and making memories in the wedding season.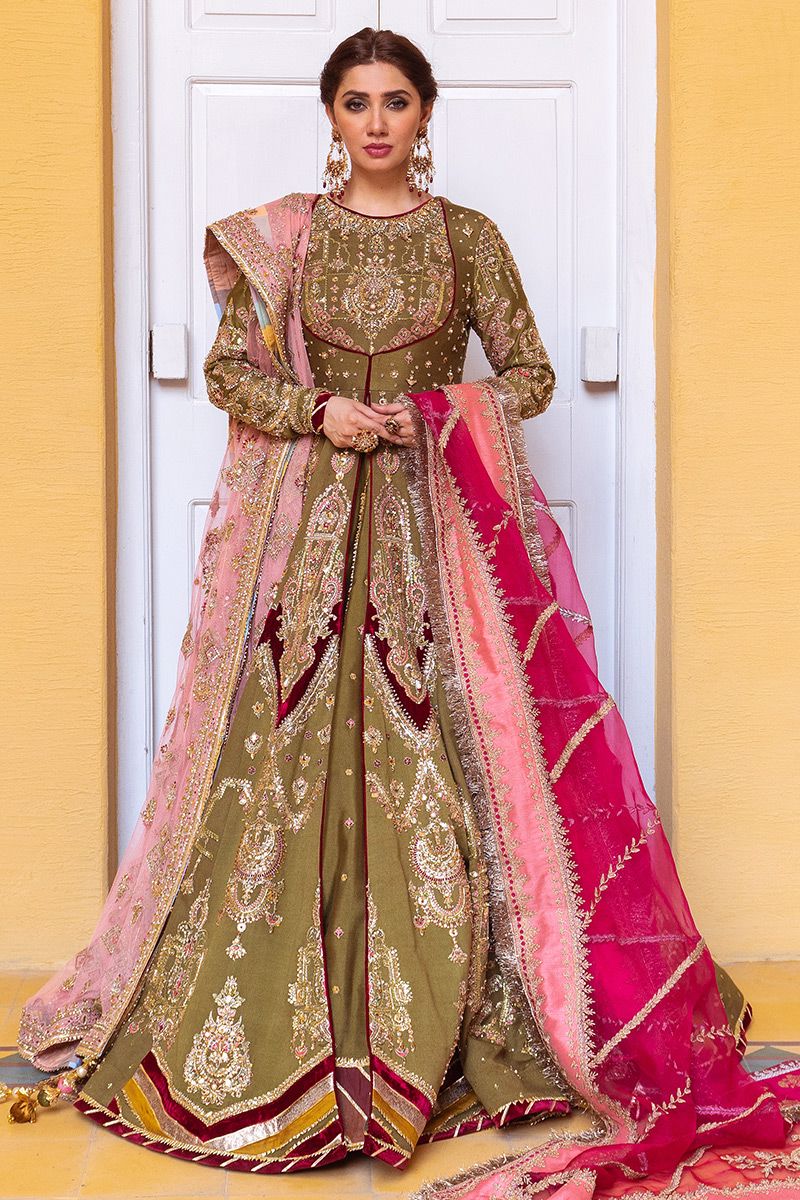 Wedding events in Pakistan are celebrated by holding great warmth in the heart. Every occasion becomes special because you pick rich cultural dresses and make adorable decorations. Asian bridal cultural dresses are made using unique dress designs including Pakistani bridal lehenga and heavily embellished dupattas.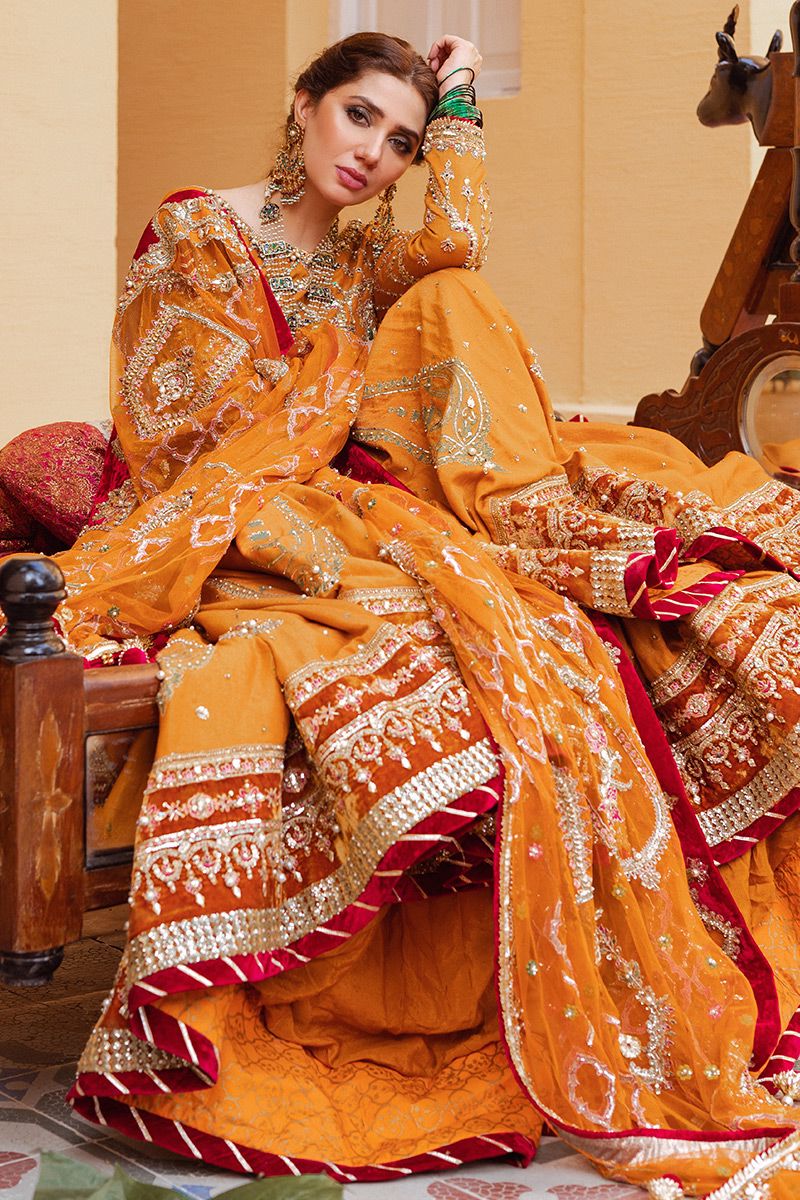 The latest bridal collection named "Preet Lari Golden Series" Pakistani wedding dresses by MNR are specially made by hand-worked threads. At Mehndi events, lehenga choli looks traditional and lively made by raw silk and making a perfect match with organza dupatta. Gear up yourself to see some amazing MNR new arrivals that will definitely give you a festive feel.
Cultural Heritage Bridal Wear Mehndi Dresses 2023 BY MNR 
The real year celebration is a key point that this brand focus on while designing the Pakistani wedding dresses. Most of the buyers consider themselves lucky by doing online shopping from this brand because they make glamorous yet traditional bridal dresses.

Mohsin Naveed Ranjha Preet Lari collection is spreading so many festive colors because Mahira Khan has carried every dress with grace. It may surprise you but gota work is trending again so MNR has introduced new wedding trends. He has enhanced the combination of yellow and orange hues on the Pakistani wedding dresses of Mehndi.
Traditional Panache Red Bridal Dresses For Brides
There is a lot to explore in the red and golden bridal dresses made with heart and warmth by MNR. He has utilized zari work and gota motifs exclusively, playing with light and dark shades to make sure that every bride adorns the dress.
Heavily ornamented bridal dresses are showcasing new delightful styles that any bride would love to cloak herself with.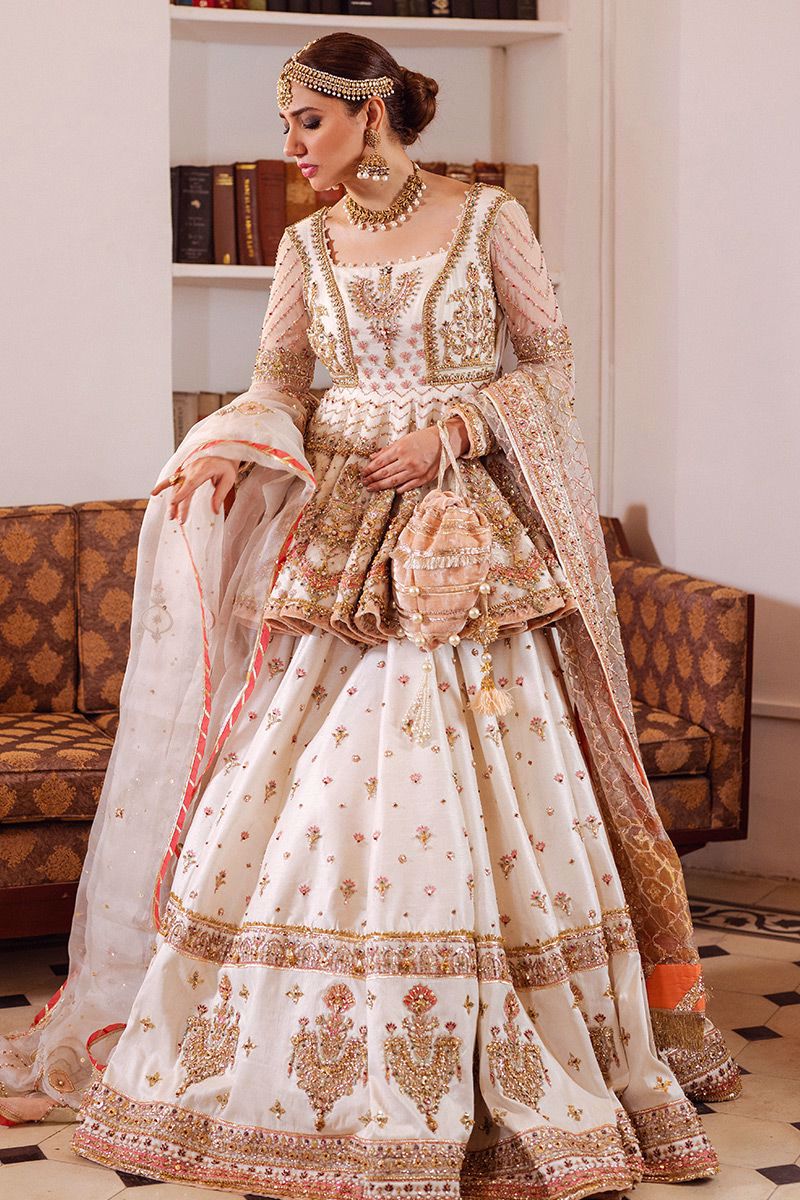 Hit-Pick Bridal Dresses For Your Favorite and Special Occasions
Go ahead in the fashion trends and chase your favorite bridal dresses made by MNR. He has crafted a beautiful and classy white color bridal dress that is blending with golden patterns. The intricate details on the dress with the great draping dupatta is giving us a fancy feel.