Top Six Brands In Pakistan For Winter Dresses.
Oct 22,2020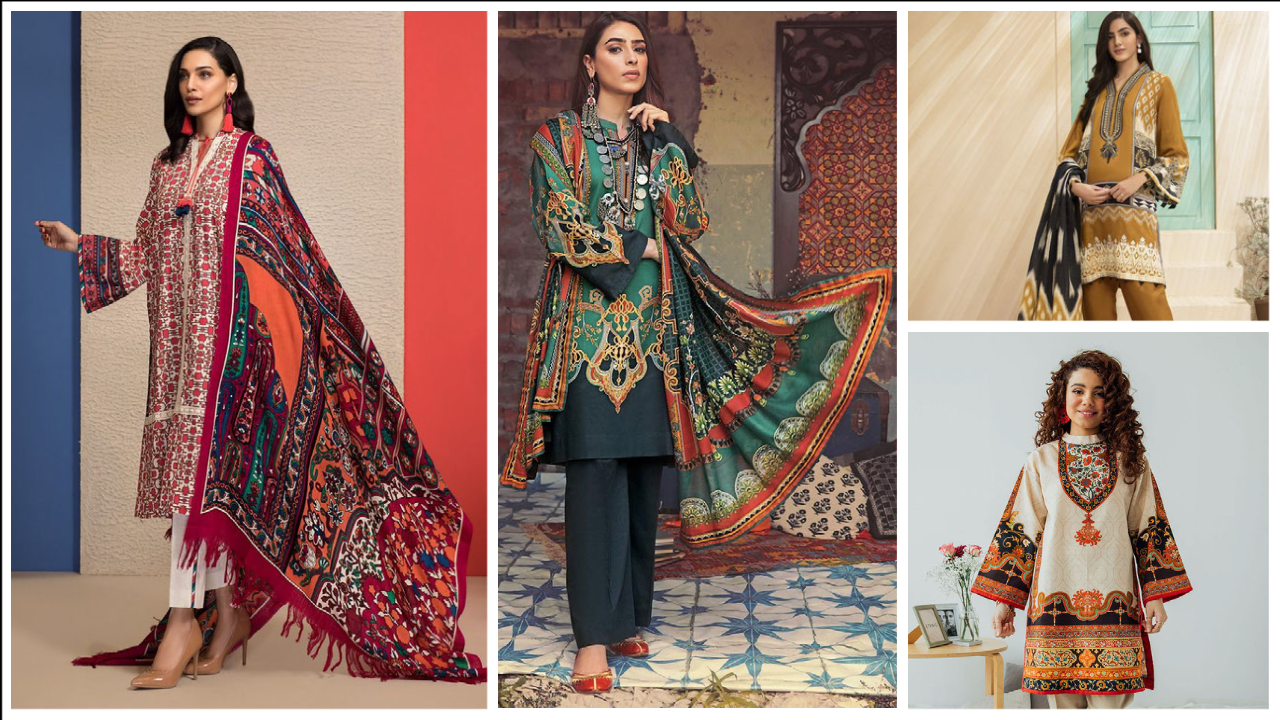 Six Brands Producing Quality Winter Dresses
Brands in Pakistan is huge in number that is producing all sort of girl's clothing items and other girls dresses that tempt us. Usually, we see local retailers who make replicas of winter clothes and the brands that launch their collection every year. 
Brands are giving a tough time by utilizing quality fabric and spellbind prints that are meant to be worn in every season. Either we see girls casual dresses or girls party dresses, they get suitable for every occasion and event. 
Today, we are going to highlight some of the talented brands of Pakistan that have amazed us by creating an enchanted collection of winter dresses for girls. The name which I am going to highlight is considered among the top 20 brands in Pakistan.
Ethnic Winter Girls Dresses 2023
Ethnic is the brand enriched with a culture that has prepared some aesthetic art in both stitched and unstitched winter collection 2023. 
They give us their fans a tour of the rich traditions of Pakistan through their winter wear collection 2023. Mostly, girls like to buy embellished shirts and ethnic frocks that are in denim material.
Sapphire Winter Collection 2023
Nature-inspired prints and the sleek cuts are the prime wishes of every woman to wear in Pakistan. They have picked very authentic and vibrant winter hues including one-piece, two-piece, and three-piece suits.
The Sapphire unstitched winter collection 2023 is amazing and featuring the best prices.
Gul Ahmed Winter Collection 2023
This brand doesn't need any introduction as itself is holding a great repute in Pakistan. Gul Ahmed 2023 winter collection is displaying traditional vibes of Hunza and Swat. Other than that, you can also find the tribal collection in the girl's dress.
Nishat Linen Winter Collection 2023
All we can see is the winter breeze touch in the Nishat Linen Winter Collection 2023. You can delight yourself with their high-quality fabric and attractive winter shawls. Moreover, there are girlish prints as well.
AlKaram Winter Collection 2023
Taking a karandi and viscose fabric, Alkaram Studio winter collection 2023 has stolen the show. Adding and discussing its beauty, the winter MAK collection includes reasonable pricing and alluring modern designs.
Beechtree Winter Collection 2023
Girls' clothing options for winter at Beechtree is great in number as they have made very popping and colorful prints to breathe life into the winter season. Beechtree winter collection 2023 stitched shirts are also flaunting with stylish bottoms.