Mahay Winter 2020 New Dress Designs By Sana Safinaz.
Nov 25,2020
Check Out Mahay New Dress Designs By Sana Safinaz
In my fashion calendar, I am going to add the Sana Safinaz Mahay Winter 20' collection on the top because this season should be filled with colors and popping prints.

Different brands have launched their winter collections including various volumes of both stitched and unstitched suits. For sure, you will be finding cozy and elegant dresses for winter and if luck has not worked for you, then stop at Sana Safinaz.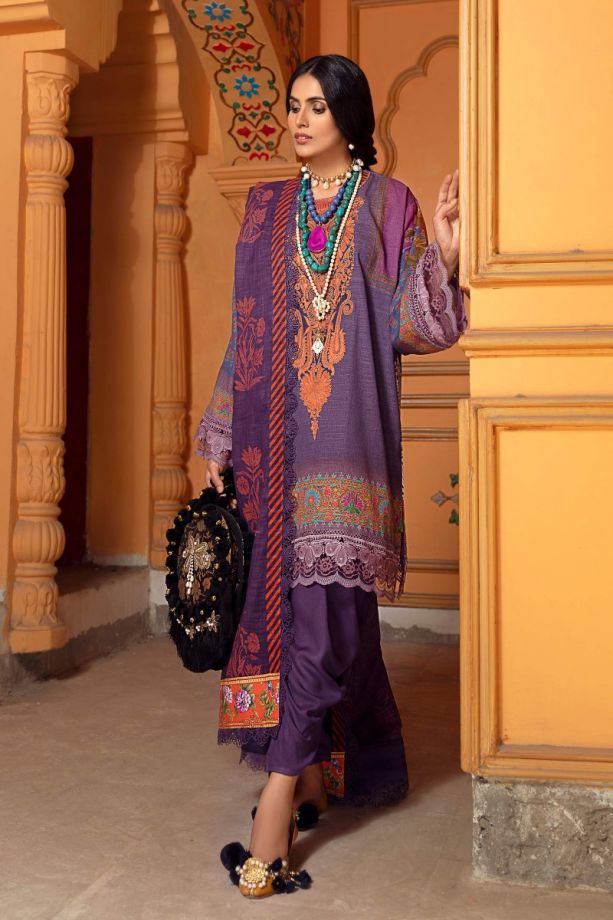 As the second layer of COVID19 has come on our heads, everyone is trying to do online shopping in Pakistan to survive and gather the basic necessities. Clothes are considered one of the basic essentials that every woman intends to buy in the seasons.

Therefore, we see the motifs of designers to launch cost-effective girl's clothing items that everyone can reach easily. In reference to this thought, Sana Safinaz's new collection named Mahay includes unstitched 3 pcs suits ranging in different colors and ethnic styles.
Mahay New Dress Design For Women Of Pakistan
We like to wear warm colors in the winter season because they look good and decent. Sana Safinaz's latest collection is outshining all the glamorous designs of this season that no one will regret wearing.
Each dress design is different from the other, unique in prints, and has long warm shawls made with soft linen and karandi stuff. Moreover, you can also find funky colors like purplish shades enhanced with white hues giving a vintage touch.

All in all, you are getting three-piece suits with floral representation. I mean, buying these aprons is like a complete package of girls dresses. What bothers the most to the women of Pakistan is to get reasonable prices but quality too.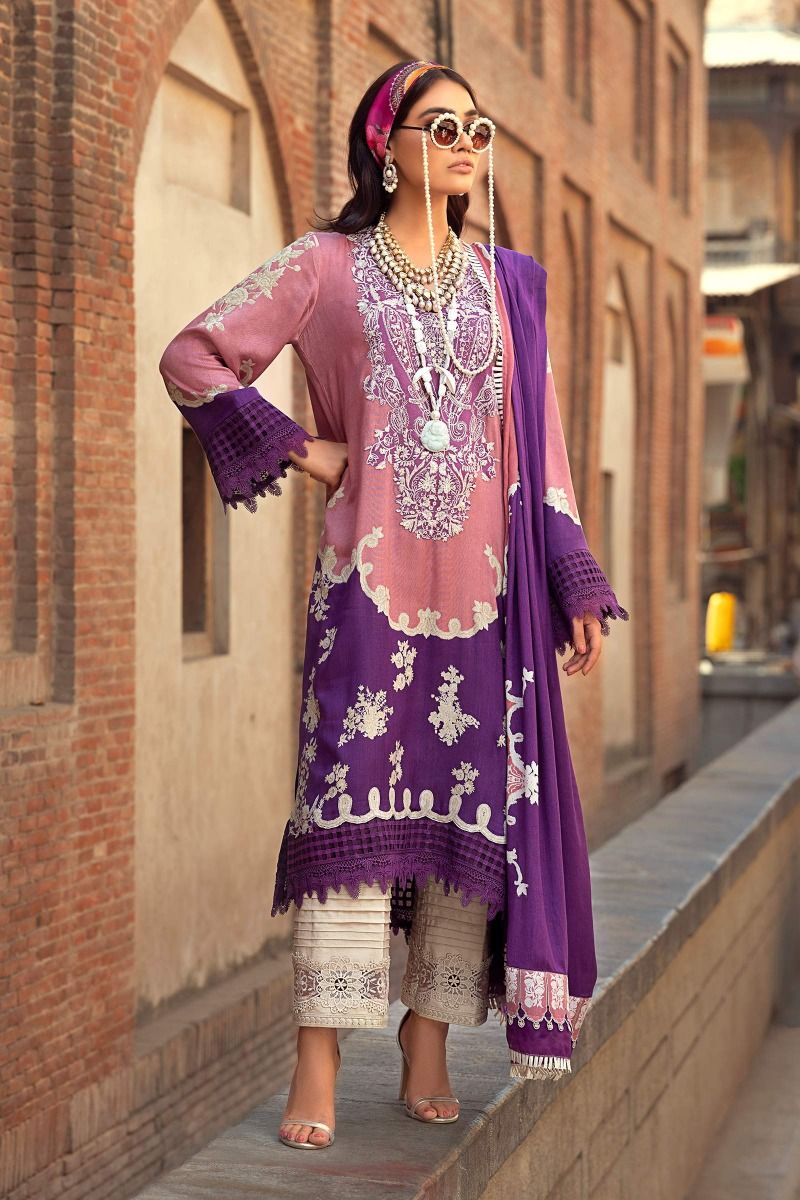 How To Turn Sana Safinaz Dresses For Girls Into Beauty?
The perk of buying unstitched ladies' dresses is that you can tailor them anytime by fixing your size. Most of the women complain that they can't get fit into stitched clothes. For them, these sorts of dresses are a treat. Keep your fashion goals high but if you are confused about how to tailor the dresses then you must go through the outlook of Sana Safinaz.

Ladies dresses with the perfection of flamboyant prints can only be found at this shop because they make alluring combinations. The fabric is measured with wide yards so that the person can easily stitch clothes according to their own choice.